Here's some examples of brands that hit the nail on the head: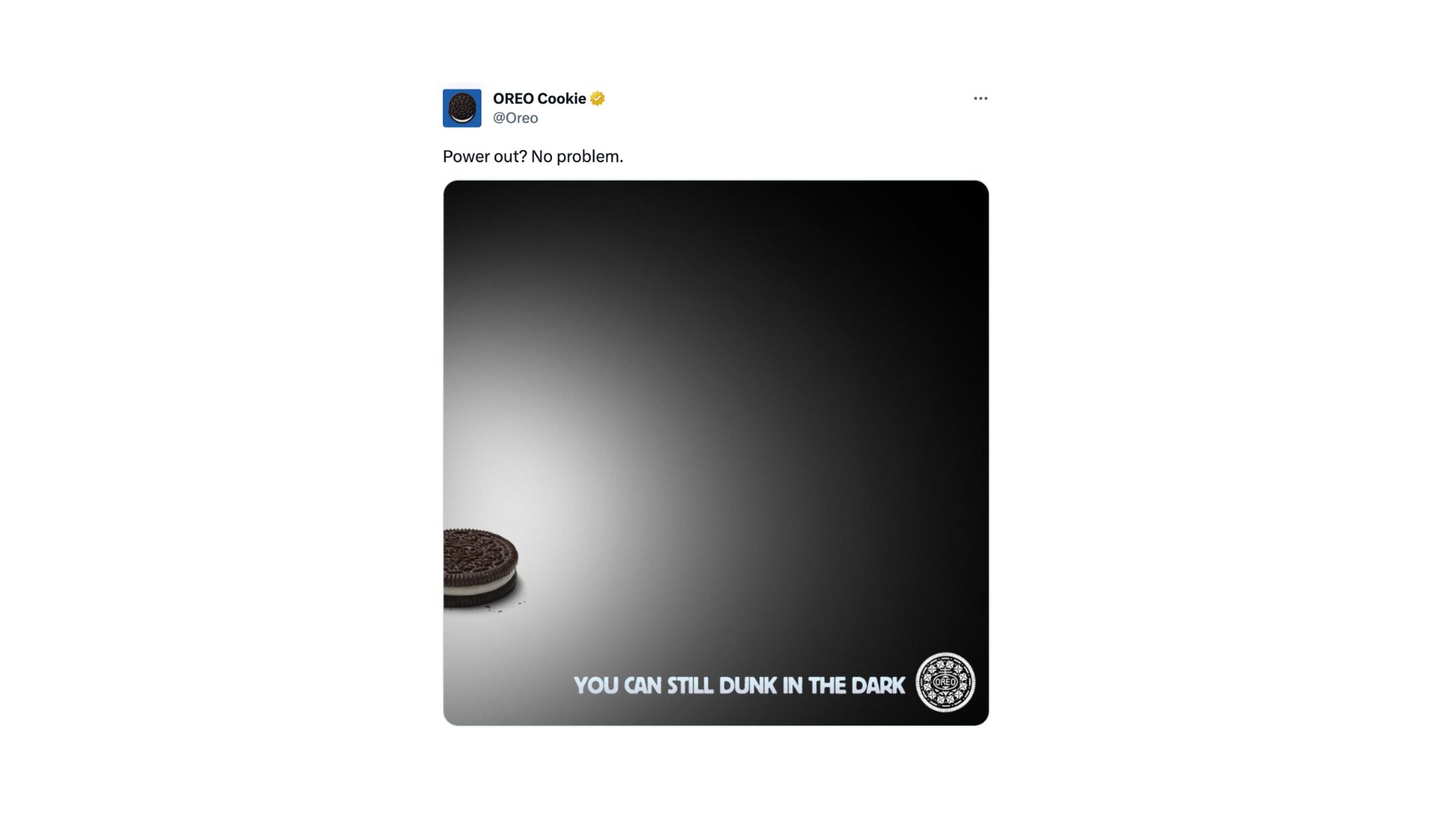 This was a clever move from Oreo. During the SuperBowl, there was a massive power outage. With the help of their agency, they quickly pulled this tweet out the bag. They received a massive amount of praise the next day for the simplicity of it.
WWF: Protect our wildlife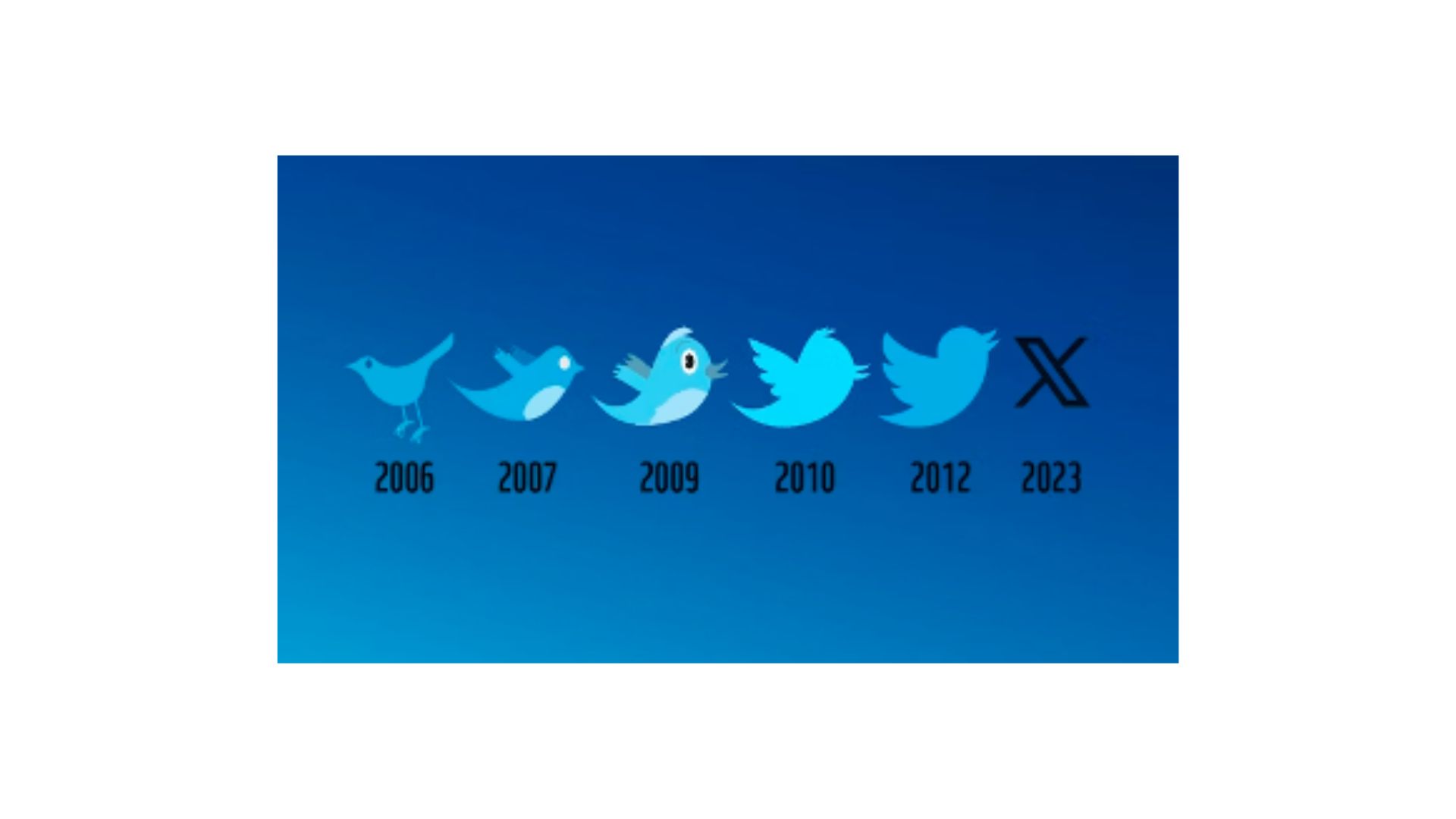 As the Twitter bird faced extinction, WWF saw an opportunity. They created a clever post, showing the decline of the bird, gaining over 20,000 reactions. They used it to remind us that many animals are still facing extinction. We need to 'protect our wildlife, before it's too late'.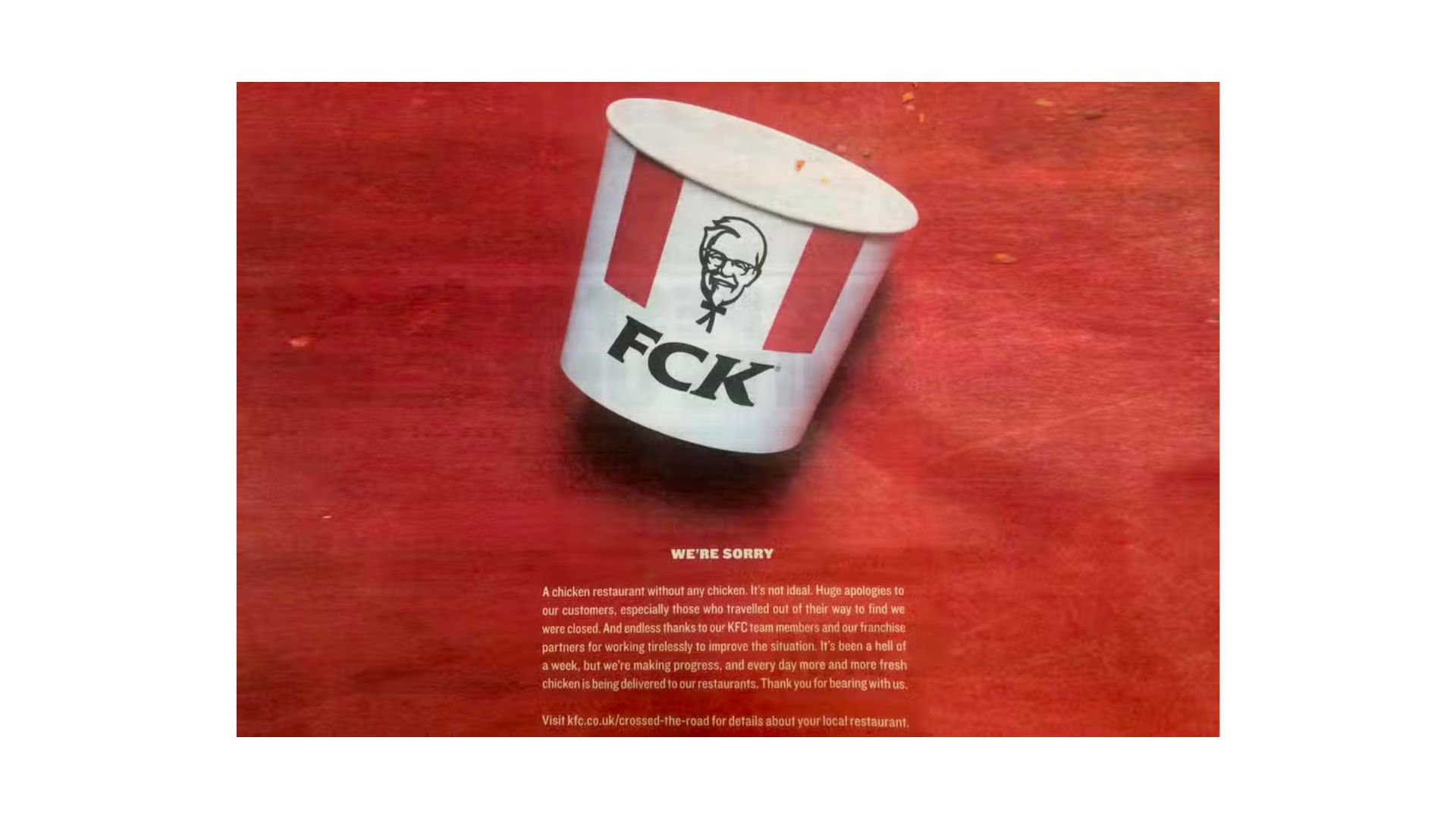 This is a moment that will be very hard to forget. A fast-food chicken chain runs out of chicken. What do you do?
Well, this was essentially a crisis comms response. The creative team got their heads together quickly and came up with this idea within an hour.
A smart move that paid off.
Thames Water: Water Privatisation
Thames Water reacted to something happening in the world and created a campaign with the WOW factor.
It's up to us as an audience what we make of a brand and see the potential of it. For situational fluency to really make an impact, brands need to do what others aren't willing to do.
Get in touch to chat to us about taking your brand strategy to the next level.