Trending Stories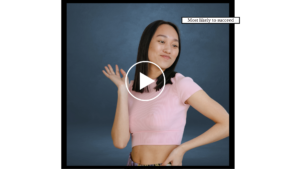 Blast from the past: 90s yearbook trend takes social media by storm 
The 90s: a decade defined by the Spice Girls, Furbies, Tamagotchis, and fights over who got to use the family landline. Feeling nostalgic? Now you can pop on rose-tinted glasses to see what your life would've been like had you graduated from a 1990s American high school. Thanks to – you guessed it – AI. The app EPIK, created by South Korean company Snow Corporation, has surged to the top of the App Store this week as users shell out to generate old-school yearbook photos.  
What can we glean from this trend in particular? Gen Z may be digitally literate. But look beyond the stereotype and you'll see that this is a generation who seem to long for a simpler time. Nokia has seen a surge in demand for flip phones as younger generations look to escape the deluge of content every waking hour. It's unlikely we'll ever see a return to a world without social media, but one thing is clear: nostalgia is a powerful ingredient (and, in EPIK's case, a lucrative sales tool). 
Written by Amy Blakelock
On Tuesday 10th October, the world recognised World Mental Health Day. In recent years the discourse surrounding speaking out about mental health has grown. Instead of having a steady upper lip and bottling up emotions, we champion those who accept help when they need it, and celebrate that accepting help is not a weakness, but instead one of the most courageous things one can do. These days, mental health is just as important as physical health.  
Norwich City Football Club recently produced a video that poignantly illustrates that there is still some way to go. In a powerful advertisement, we see two friends attending several football matches; one is reserved and struggling to enjoy themselves, whilst the other celebrates and cheers when his side does well. Over the course of the advert, we see this supporter gradually come out of his shell thanks to the support and help of their friend. However, by the end of the video, the reserved friend sits down next to an empty chair, laying down a scarf in remembrance of his companion.  
Sometimes, those who appear to be okay just so happen to be the ones that are struggling the most. Norwich City encapsulated this in a profound and heart-wrenching fashion, highlighting the importance of asking your friends if they are okay, even if they seem as though they are on the surface.  
Please do give the video a watch and remember to check in on those around you. 
If you need help, you can call Samaritans for free 24/7 on 116 123. 
Written by: Will Lowden 
Matilda Djerf receives backlash for reporting smaller content creators 
Style and beauty icon Matilda Djerf took social media by storm this year as she became one of the most influential style influencers in the world. 
Known for her voluminous, perfectly styled hair and her relaxed style, the Stylish trendsetter earnt over 3 million followers and even more on TikTok. 
Her 'clean girl' aesthetic and popularity allowed her to create her own fashion label 'Djerf Avenue' highlighting her Scandinavian style, but at a price, with a lot of her pieces ranging from £70-£150.  
With its recent launch in the US, the Djerf fans are already starting to turn on her. Her fans and smaller business' have begun calling out Matilda Djerf and her team for reporting smaller content creators promoting dupes of her products at a much cheaper price.  
Dupes have been around for a long time, with smaller accounts promoting cheaper alternatives for designer brands, so when small content creators received trademark warnings, they weren't happy to hear that the once small content creator was the one reporting their accounts.  
Fans have been taking to TikTok and Twitter, outraged with Djerf and here teams' actions, with once stating 'Like, miss girl, your brand is literally dupes from your favourite clothes from other brands' 
Djerf's team took action by hiding and filtering comments, which only angered the fans more, which caused her account to be deactivated completely. It has not been confirmed whether the deactivation is permanent or if its just whilst the storm blows over. 
Written by Tilly Rowswell
Toby's Tiny Tales
Read
'We are just getting started': the plastic-eating bacteria that could change the world
When a microbe was found munching on a plastic bottle in a rubbish dump, it promised a recycling revolution. Now scientists are attempting to turbocharge those powers in a bid to solve our waste crisis. But will it work?
Listen
The Carbon Footprint of AI – 28 mins
Researchers estimate that the AI industry could consume as much energy annually as a country the size of the Netherlands by 2027. We take a look at the details.
Watch
NEOM in Progress – October 2023 – 3 mins
NEOM, the organisation behind 'The Line', updates us on how their ambitious projects are going. The goal being a carbon neutral city, with everything you could need within 15 minutes from your door. Somewhat controversial, with some architects suggesting the project is damaging to the environment and local ecosystems and sceptics saying it's never going to be finished.
The Futuristic Farms That Will Feed the World | Freethink | Future of Food – 6 mins
How efficient farming in the Netherlands is producing 20 times more food with 1/4 the water and the most sustainable agriculture systems in the world.
Platform Updates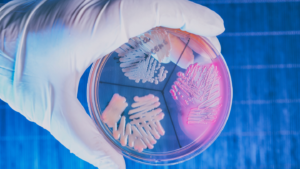 Threads continues to evolve with launch of new features 
Since its launch, Threads' daily active users has dropped by 82%. In an effort to rapidly evolve and compete with X, the Meta app is looking to release a new range of features.  
A 'Trending Topics' element will soon be available in the app, bringing the latest news and relevant discussions to users. IG chief, Adam Mosseri, has shared this development online, claiming that they are "simply avoiding over-promising" like they have done previously, where Meta has added and rescinded news features in the past.  
Screenshots from developers online also show the addition of "more post creation elements, including voice posts, GIFs, and polls in-stream." Talk of an editing feature has also been circulated.  
As Threads finds its niche within the social media space, the question of whether it stands as a true competitor and alternative to X remains unanswered.  
Written by: Ellie-Mae Turner-Wood 
 TikTok is opening up its AR program to more regions 
TikTok's Effect Creator Rewards was launched earlier this year to reward top-performing creators on its Effect House Platform to earn cash rewards. TikTok has now announced the expansion of the program from the six regions to 14 new countries including Australia, Canada, Japan, and the UAE.  
TikTok is also making it easier for creators to take part, lowering the minimum number of videos needed and the payout threshold.  
While Snapchat is still dominating the competition in AR, other big tech companies like Meta and Apple – which recently released its own AR headset – are putting much more emphasis on AR, and TikTok won't want to get too far behind. 
Written by: Amber Sim
YouTube moves to improve user and creator experience 
YouTube has announced a new option for creators to implement multi-language descriptive audio within their videos- providing new opportunities for audience engagement within the app and increasing accessibility for visually impaired users. Creators can add Audio descriptive tracks in subtitling section of the video upload function. Users will also be able to set a default in their app to automatically play audio descriptive tracks when they are present in videos.  
This is a win for accessibility while also empowering creatives to speak to a wider audience. For US creators YouTube will be rolling out a new pronouns functionality, which will allow the display of preferred pronouns – with the option for creators to choose who these are displayed to. This creates a mode of self-expression and authenticity – while also allowing creators to do this in the manner they are most comfortable.  
Both of these updates improve accessibility – the ability for creators to connect with their audiences, engage in different ways and for people to feel welcome on Youtube – creators and viewers alike.  
Written by: Struan Walker  
That's this week's This Week in Social all wrapped up! If you can't wait for Fridays to hear the latest news in marketing and social, you can sign up to our fortnightly newsletter, Refuel, here 🚀