Trending Stories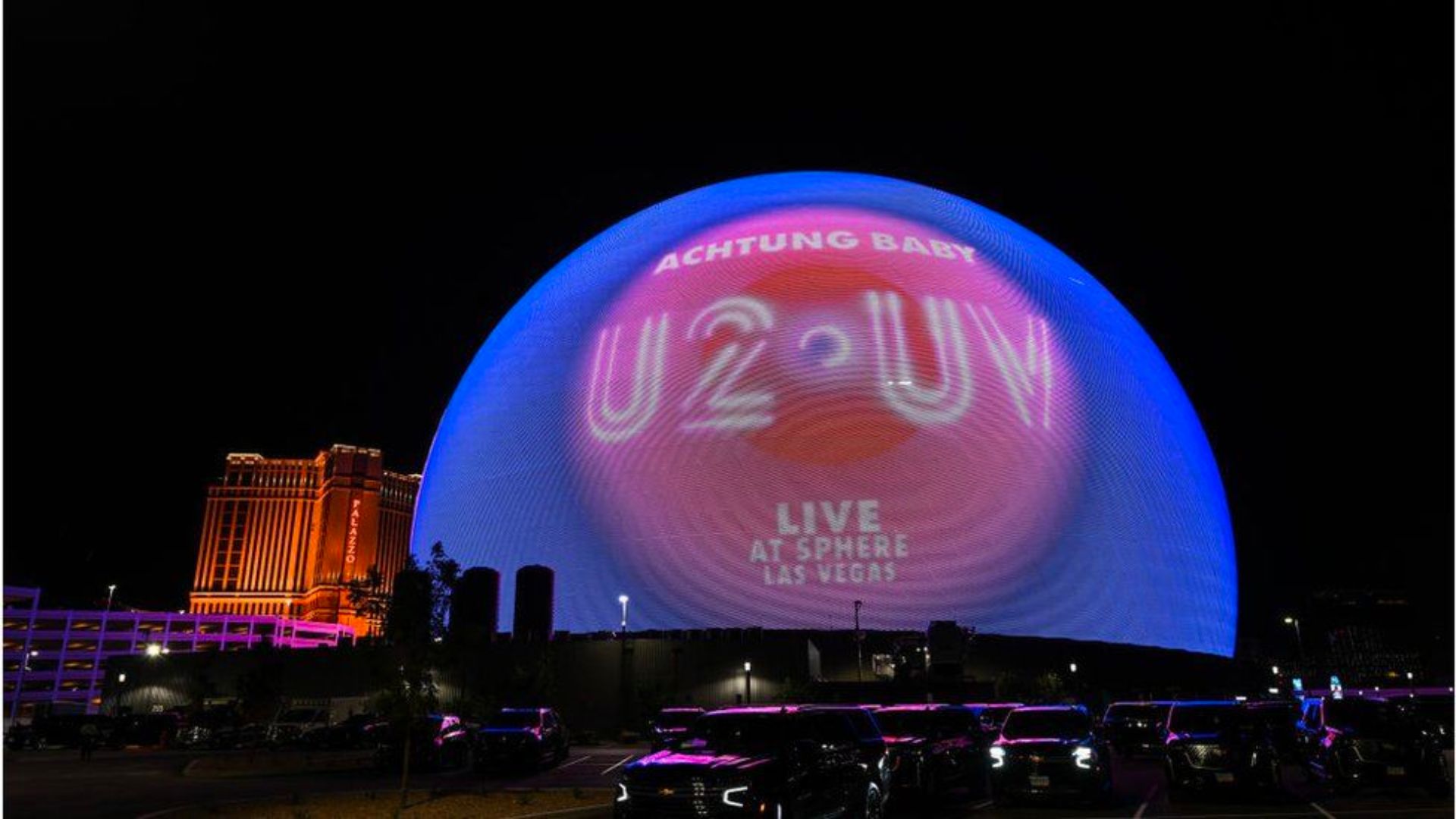 I could really go for a Sphere right now
People have forever travelled from far and wide to visit Las Vegas. Whether it's to replicate the boozy debauchery as seen in The Hangover, spend the night in Caesars Palace, or rob the Bellagio, Sin City is also known as the City that Never Sleeps for a reason.
Now, however, Las Vegas has another attraction to add to its arsenal; the ball-shaped venue called the Las Vegas Sphere. Whilst people on social media were quick to mock the new entertainment venue for its strange shape, Sphere's debut certainly did not disappoint.
Popular band 'U2' headlined the $2.3 billion venture over the weekend, with stars like Paul McCartney, Oprah, Aaron Paul & Bryan Cranston singing along to 'With or Without You' whilst a kaleidoscope of animals transcended across the sky. Sphere's wraparound LED canvas (with a mighty 268 million video pixels) and 160,000 speakers is surely set to change the entertainment world. I, for one, am excited to see what creative use other artists make of such a unique space.
Written by: Will Lowden 
Uber makes a delivery to the famous Welsh Racecourse
Season 2 of the long-awaited 'Welcome to Wrexham' is finally back on Disney+, and to celebrate the docuseries being back on our screens, Uber has teamed up with Disney to launch a Welsh x Hollywood fusion menu, in honour of the Wrexham team and stadium.
'The Wrexham Tastecourse' combines the best of the home turf of Wales and the glamour of Hollywood, home to co-owners of Wrexham FC, Rob McElhenney and Ryan Reynolds. On the menu; "Leek Cleanse – Welsh Coast pâté made with smoked oyster and laverbread, to the Glamorgan Glam-Dog – a fusion of the American corn dog and Welsh Glamorgan sausage featuring Welsh leeks and lamb and served with truffle mayo" and more! To launch the menu, 'Man v Food' host Adam Richman shared his verdict on the collaboration.
Fans in London, Manchester, Bristol and the city of Wrexham itself can now order the tasting menu via the Uber Eats app.
Written by: Ellie-Mae Turner-Wood
Zuckerberg's supercharges medical research
Mark Zuckerberg's latest venture sounds like the next Black Mirror. He's banking big on AI to supercharge medical research via the Chan Zuckerberg Initiative (CZI). CZI's cooking up a colossal computing cluster, stacked with over 1,000 GPUs tailor-made for AI, all in the name of non-profit life science research. Their goal is nothing short of curing diseases by deepening our understanding of the body's cellular systems. And they've got the data to do it – a massive 50 million cell records, protein maps, and more.
But it's not just Zuckerberg in this game. AI juggernauts like AlphaFold and Nvidia's Parabricks are in the race too. Zuckerberg's vision is to "cure, prevent, or manage all diseases by the end of the century." It's an interesting steer for Zuckerberg, and people are already weighing in on the initiative on X and TikTok.
Written by: Matthew Bleaney
Toby's Tiny Tales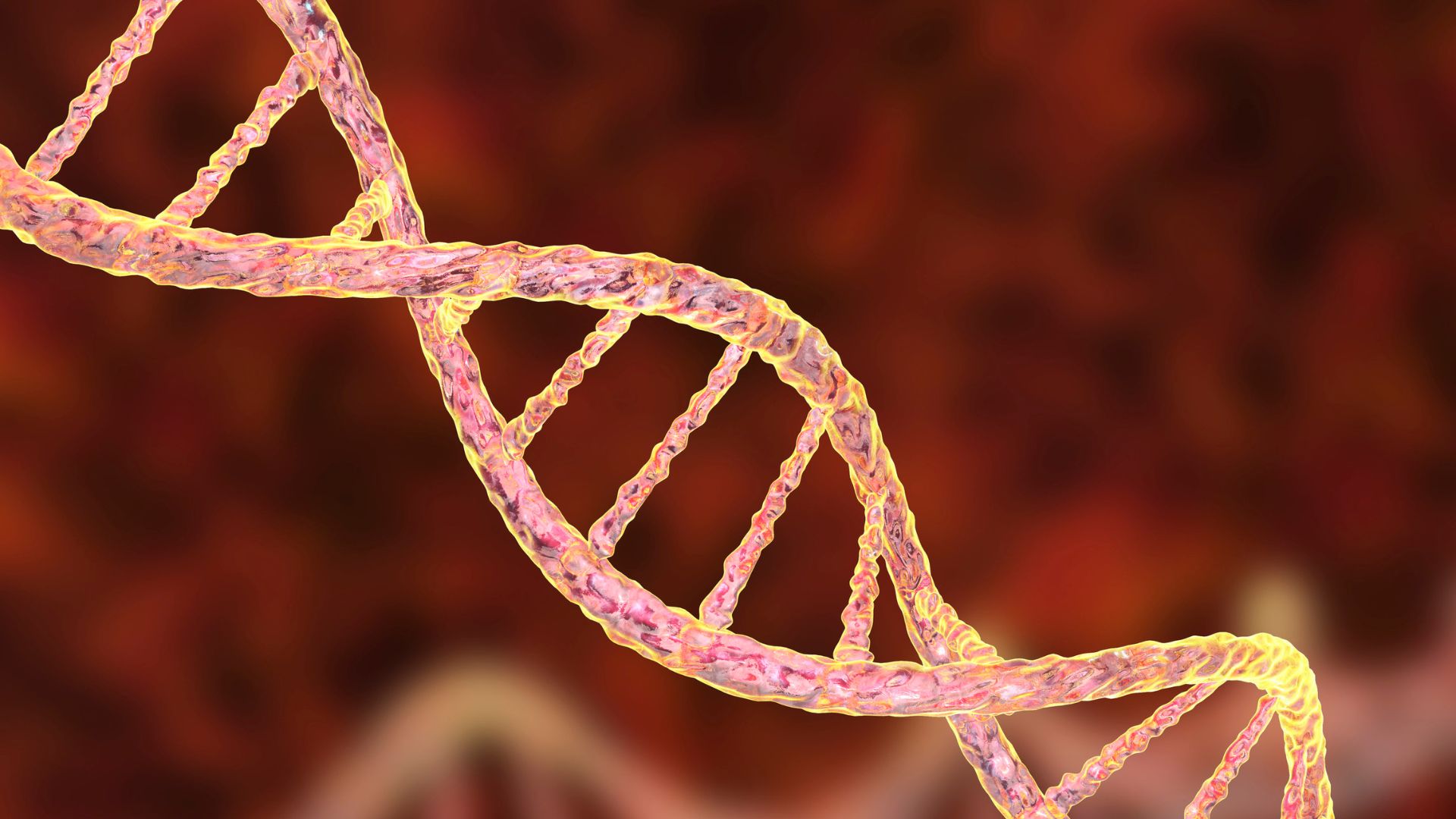 Welcome back to Toby's Tiny Tales. Toby Fairhead, a RISE Academy graduate now Senior Campaign Executive in our London team, has three top recommendations of what you should stream, watch, and read this weekend:
Read
From 509,612 entries, see the 10 photos that won Cewe's annual photo competition.
Listen
We might be able to speak to animals – 34mins
The late Canadian scientist, Karen Bakker, was on her way to creating a translation AI to speak to animals. Listen to how it works.
Watch
Editing DNA – 7mins
CRISPR is a revolutionary technology that allows us to edit the DNA in living organisms. Find out how the company plan to change the world with its latest project.
Platform Updates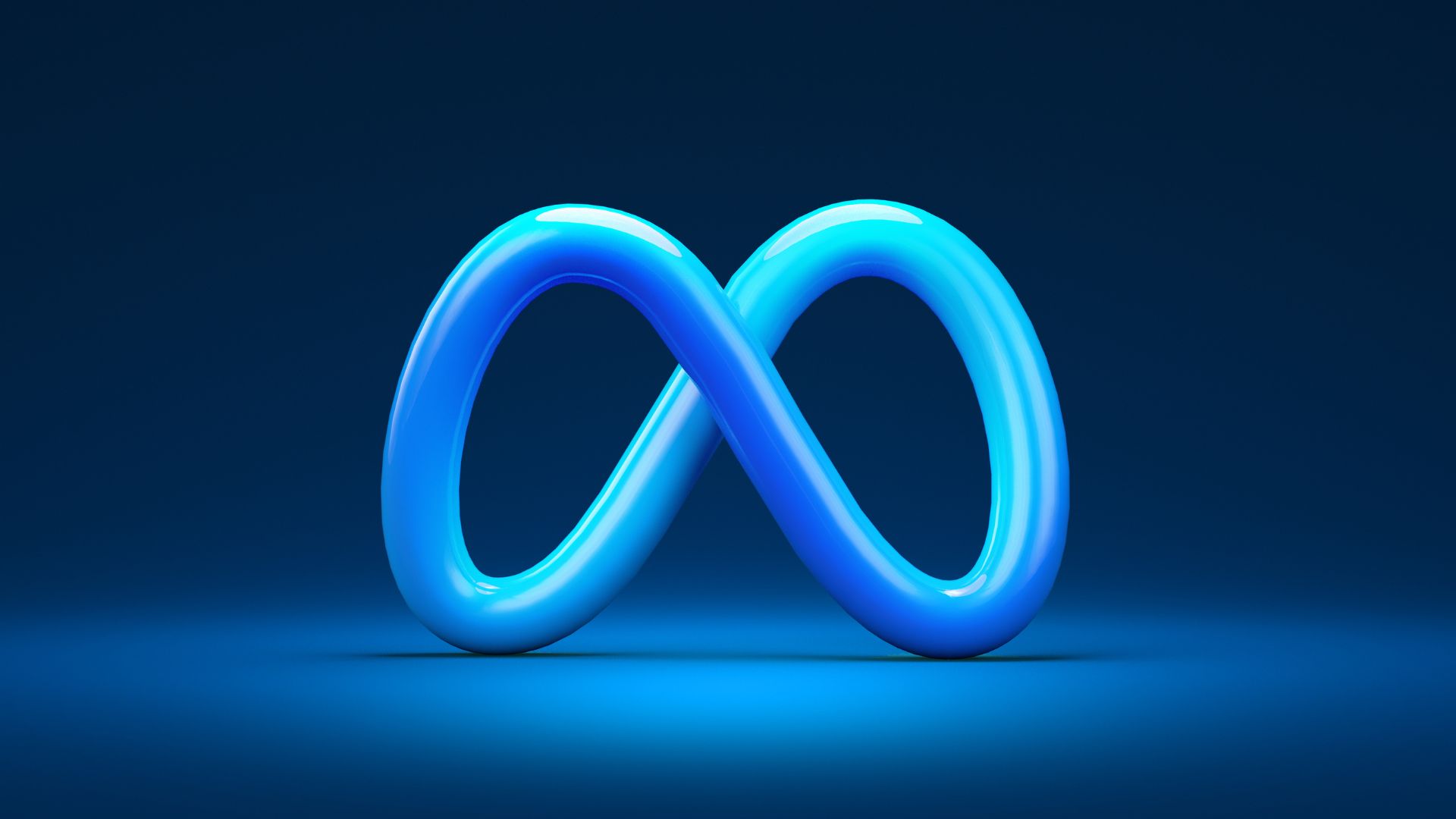 Meta expands their Ad feature for Ad creation 
After several months of testing, Meta announced this week that they are expanding their launch of the new generative AI elements for ad creation.
During their trial stage, Meta was working with selected brand partners testing out AI features such as text variation, image expansion tools and background generation. Testing found that not only did it benefit the creativity of the ads, but it also saved significant time and helped maximise campaigns.
Due to the success of the trial period, we're sure we can expect to see more creative and innovative campaigns roll out in the coming months.
Written by:  Tilly Rowsell
Would you pay $14 a month for Ad-Free Instagram or Facebook?
Meta's new generative AI elements aren't the only way the tech conglomerate is planning to transform its advertising. It was also announced this week in the Wall Street Journal that the company is planning to charge $14 a month for users who want to eradicate ads on Instagram and Facebook. And, if users decide against letting Meta use their data for targeted ads, the monthly fee also applies.
Though corporations are becoming more transparent about their use of user data, it's clear that Meta are keen to amass user information as this initiative makes data collection almost mandatory. Would you pay $14 to doom-scroll in peace…?
Written by: Amy Blakelock 
That's this week's This Week in Social all wrapped up! If you can't wait for Fridays to hear the latest news in marketing and social, you can sign up to our fortnightly newsletter, Refuel, here 🚀