As borders begin to open and travel restrictions ease, airlines, hotels, travel retail businesses and medical tourism are preparing to resume operations. This special Ask LEWIS session aims to equip travel and tourism brands with insights to prepare for the road ahead. Join us as we speak with industry experts to discuss the current state of travel and gain insights to better understand current consumer sentiment and behaviour as well as marketing trends.
As part of a region-wide effort to help you keep your business communicating efficiently, LEWIS experts are here to offer free advice for marketers, communications professionals, business owners and anyone looking for guidance on how to give their brand a voice during the pandemic.
Submit your questions ahead of time and join us on Facebook Live as we answer them and offer insight on how your brand can take steps to get back to business..
Date: Wednesday, 22 July 2020
Time: 2pm SGT | 4pm AEST
Where: @teamlewisglobal Facebook Live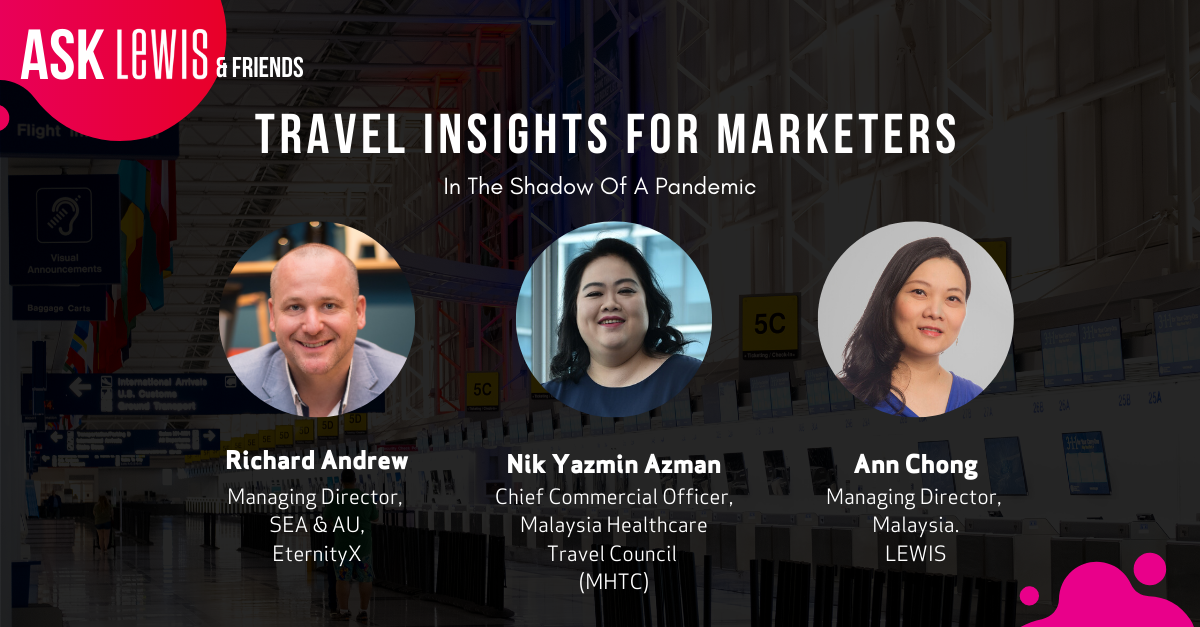 Submit Your Questions