As the holiday season draws near, we are starting to see increased footfall in retail shops and malls. Christmas, the most celebrated holiday in the world has begun its magic. It's a time for families, friends, and coworkers to catchup, make merry, take a break and exchange gifts.
Like the lyrics of the song –  
Christmas has captured a special spot in the hearts of many who enjoy having huge gatherings filled with songs and food. Despite being a small country, a 2020 study showed that here in Singapore, we are placed 6th trailing only slightly behind France in terms of average holiday spending on gifts and food.
However, as the climate crisis persists, one thing has become clear; Christmas is one of the most wasteful times of the year. With more people becoming conscious about sustainability, we are starting to see consumers in Singapore base their purchase and lifestyle choices on sustainability, with a portion of them willing to pay up to 10% premium on sustainable alternatives. Companies aren't excluded and are expected to up their sustainability game as well, with two-thirds of consumers believing that businesses should put environmental concerns ahead of their profits. While we may lack the inertia for drastic changes, we can always consider taking small steps to build up the momentum for larger ones.
So how can consumers change their Christmas habits to be more sustainable? Here are five tips you can consider, to keep traditions while also incorporating sustainability in both work and home celebrations.
#1 Eco-friendly Christmas tree
No Christmas celebration is complete without a Christmas tree gracing a home or office. However, the carbon footprint of a 6.5ft tree is 16kg CO2 if it ends up in a landfill, while an artificial tree is 40kg of greenhouse gas emissions. That's a lot if you're buying a tree annually. Why not try these 2 options instead?
Getting a fresh tree from Ikea would be a good place to start because once you are done, you can return the tree for recycling and they even reward you with vouchers!
Alternatively, why not consider renting a tree? Just sit back and relax as a fully decorated tree will be delivered to your place for the yuletide celebrations and collected once the festivities are over.
#2 Flexible Gifting
Ever experienced that amazing feeling of receiving a gift only to feel let down after receiving something you know you'll never use? Novelty gifting has long been part of the Christmas culture, where the gifter barely knows the receiver's preference or needs. These novelty gifts end up getting re-gifted or in the bin which then becomes waste. Instead, why not consider these ideas: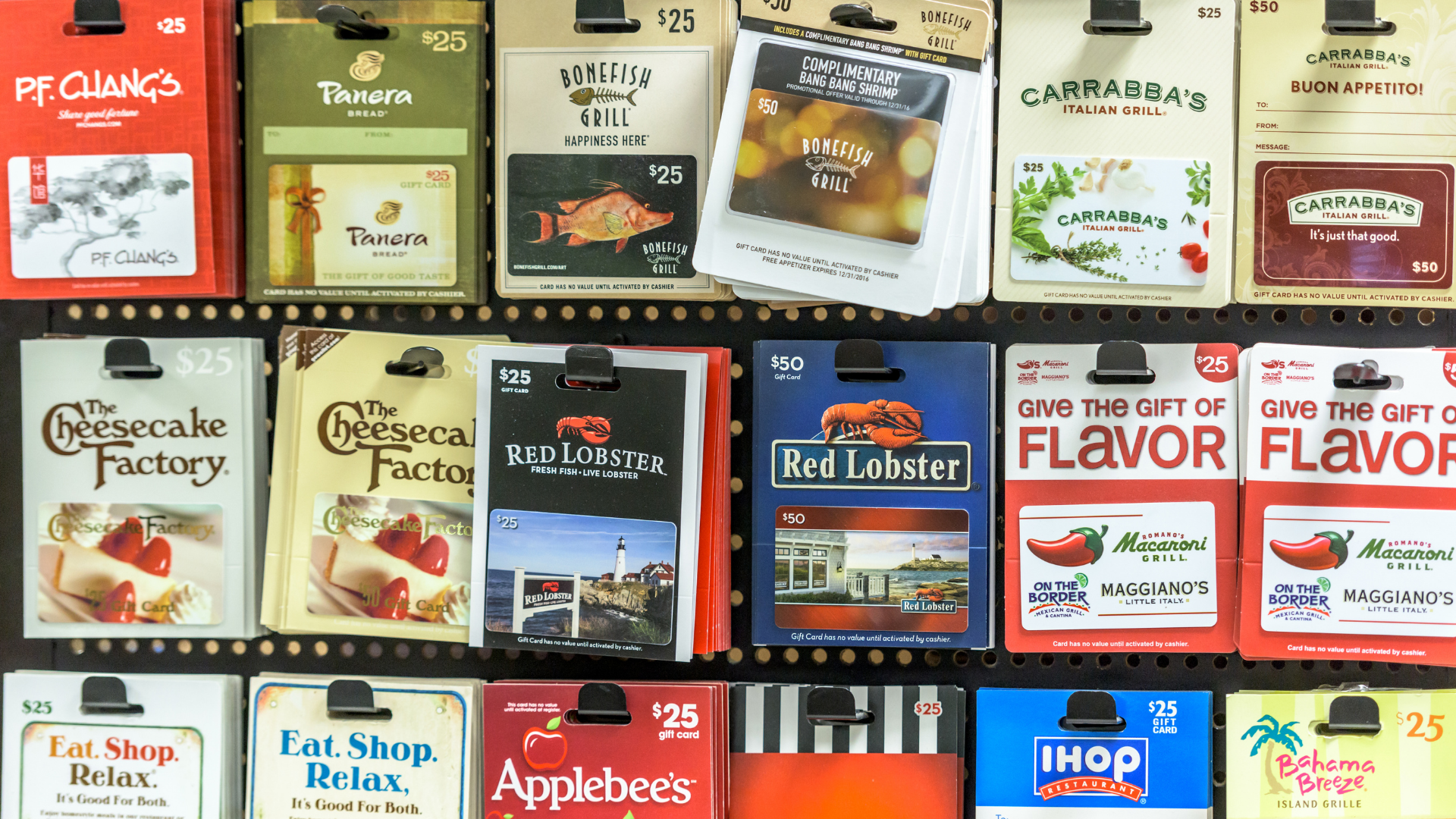 How about gifting an E vouchers for shopping at a mall or a voucher to an online store? This can help to reduce the waste footprint, as gift vouchers give the receiver some flexibility in choosing their present while also allowing the gifter to stick to a budget.
#3 Sustainable Gift Wrapping
Gift wrapping is one of the biggest parts of Christmas celebrations, and also one of the most wasteful. Gift wrapping serves no other purpose than to dress a present up, and be quickly discarded.
Instead, why not consider brown recycled paper? A great alternative to traditional wrapping paper, it is environmentally friendly and still makes the gift  look good. You can personalise the gift just by scribbling on it too!
Another idea would be Furoshiki, the art of Japanese fabric wrapping. Furoshiki is reusable, and looks great as a gift, especially to business partners. Show your creativity by tying it in different ways, and let recipients know your commitment to sustainability.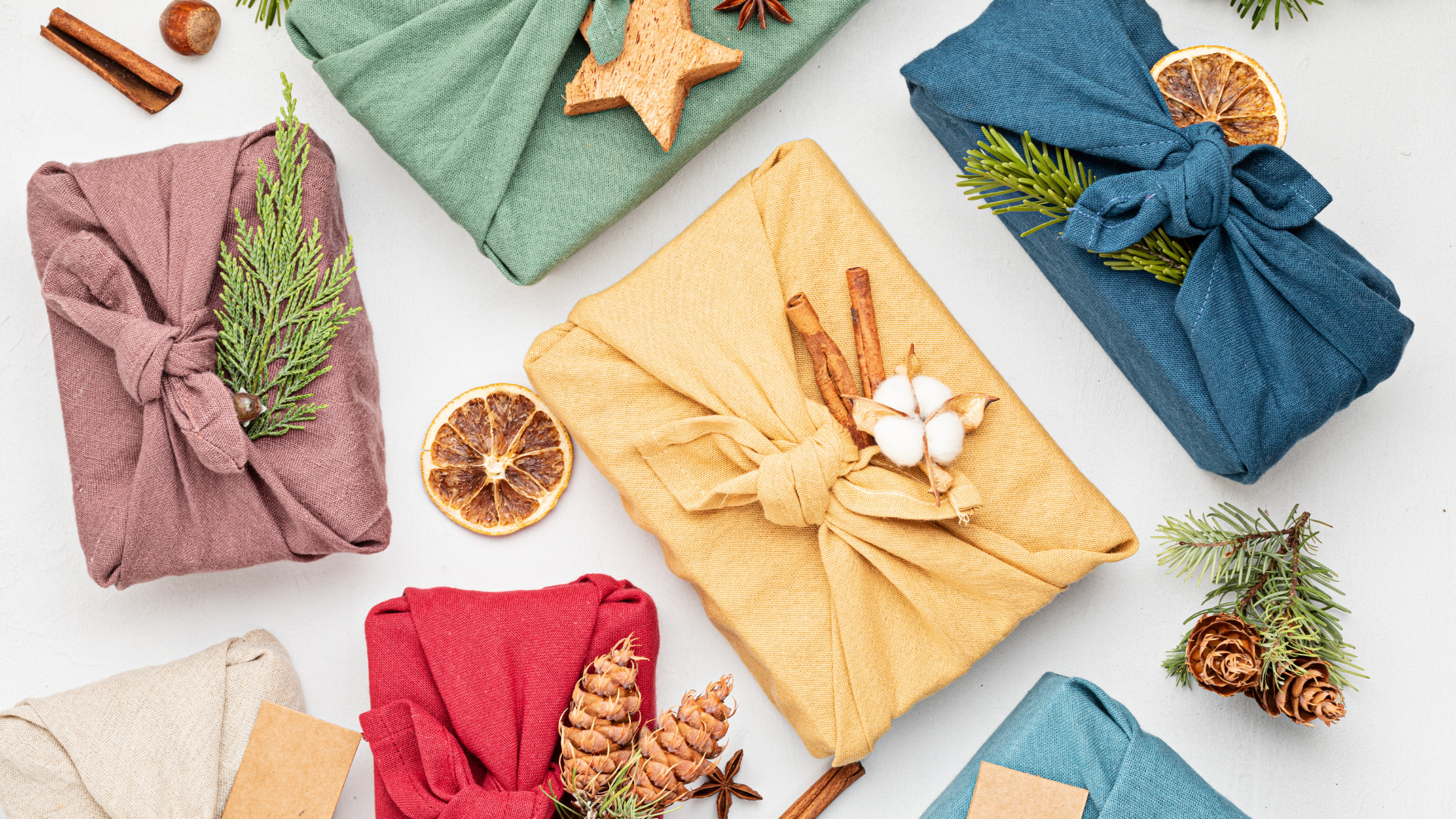 #4 Feast with Ease
Nothing brings family and friends together better than a good old feast! When Christmas food is involved, roast meats, bone in gammon ham and sausages immediately come to mind. However where there is food, wastage follows. Just last year alone in Singapore, 665,000 tonnes of food was wasted, an equivalent of 32 Olympic sized swimming pools.
Here's how we can prevent food wastage: Confirm your guest list early, and prepare food according to the number of people who have RSVPed thereby reducing the amount of food prepared.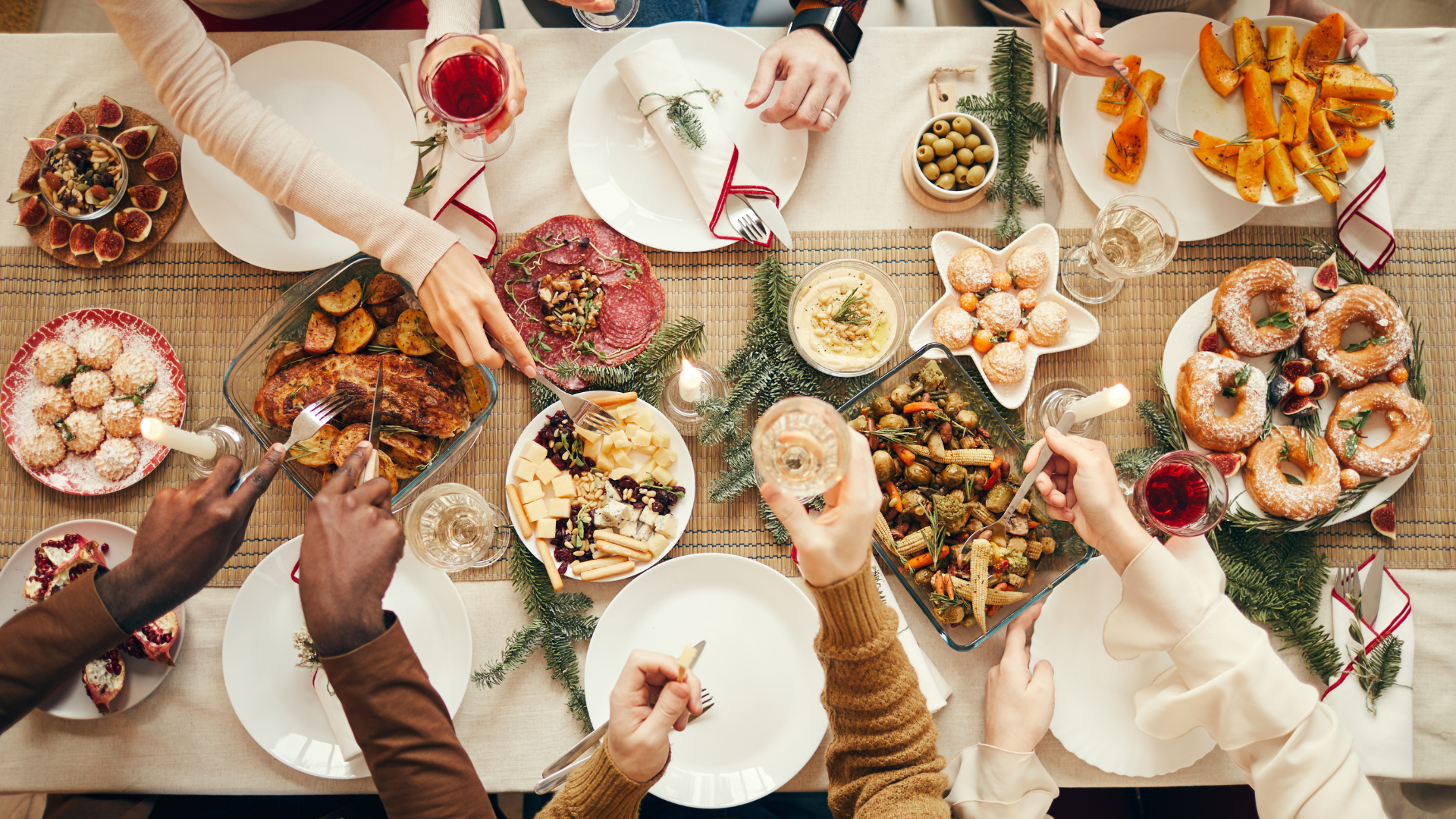 Another way you can prevent this, and especially if you're like me and are usually anxious about not having enough food, is by strategising a leftover plan. Typically, properly stored cooked food can be kept for up to three days in the refrigerator. It would be even more fantastic if you have recipes on standby for how you can fancy up those leftovers. So pack up leftovers from your office party and create a great meal!
#5 Festive Greetings with Digital Cards
Receiving a Christmas card is heart-warming and a great reminder that someone cherishes you and your friendship. But let's face it, how many of us are sentimental and would keep the Christmas cards for years and years to come? Our lack of space causes us to toss them out after the season has passed, creating unnecessary waste.
This Christmas season, why not send E-greeting cards? They convey the same meaningful message, wouldn't disintegrate with time and you can store virtually forever.
View this post on Instagram
The road to sustainability doesn't require us to veer away from tradition, but we can start with making real changes with a few simple steps.
Interested to start your company's green initiatives? Get in touch with us here or check out or services here.