In late September, LEWIS had the pleasure of working with ConnecTechAsia to host a virtual panel discussion covering the value of marketing with digital solutions in a B2B tech world.
We were joined by Vittorio Furlan, Head of Business Insights at ADA; Tom Simpson, Senior Vice President, APAC, at AdColony; Charles Tidswell, Vice President, JAPAC at Socialbakers; as well as LEWIS Singapore's Managing Director, Pamela Tor Das – all of whom shared their insights on this fast-changing marketplace.
Changes in the Digital Landscape
The panel kicked off the session with a discussion on the changes to the digital landscape as a result of COVID-19, with a general consensus from all panellists that the pandemic has forced consumers and businesses alike onto digital and mobile platforms.
With brands heavily increasing their mobile presence, there is pressure to adapt very quickly to leverage social channels in order to engage customers – and while some were ready for this due to their own digital transformation, others found themselves caught on the back foot struggling to adjust to social media. This involves not just investments, but messaging – with brands learning to take more tactical and conversational approaches as opposed to traditional brand campaigns.
Mobile advertising has caught on quickly as well, in part as a result of how some entertainment formats have taken off over the past few months. Mobile commerce has seen a massive uptick as brick-and-mortar retail took a hit due to safe distancing measures, and so has streaming entertainment such as Netflix and other OTT platforms. In addition, mobile gaming activity has shot up, with over a billion gaming apps downloaded across APAC and 45% of consumers reporting increased consumption of mobile games.
We are also seeing an increase in consumers' online activity, including mobile, during the COVID-19 pandemic, resulting in a significant shift in marketing dollars being invested into reaching these consumers.
Digital Consumption Trends & Behaviours
The panel agreed that the beginnings of the COVID-19 pandemic saw a "rush to social media". In fact, though a slump in Cost-Per-Click occurred when COVID-19 first started, it rapidly witnessed a recovery as businesses realised the value of social media as a key channel to engage with their audiences.
Today, marketers now need to think about marketing within the digital, social and gaming ecosystem. This now includes the post-purchase experience of customer service support, with an increase in consumers engaging with brands on social or via other customer care solutions in the absence of in-person services. It's therefore essential for brands to build out their digital customer services to avoid attrition and the dilution of their brand from the end user perspective.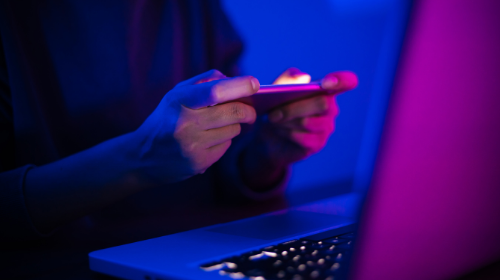 We've also seen a rise in mobile gaming across all demographics, sparked by the confinement of consumers indoors who are seeking new forms of entertainment. With significant cross pollination across both the social media and gaming spheres, we also see gaming evolving to include a new social element as well – and with consumer eyeballs trained upon their mobile screen, mobile gaming offers a captive audience for brands to reach out to consumers in fun, novel and even interactive manners.
Customer service also now needs to be always-on – the digital market never sleeps, and there is an expectation from customers to meet their needs for 24/7 instant gratification. Brands should also develop an understanding of how their audiences are using digital to find ways to fit themselves into the digital space in an authentic manner.
Many businesses have made a partial transition, resulting in the inability to complete activities online or requiring customer to move to offline. With instant gratification in mind, businesses that have gone digital should also make the customer transaction process as seamless as possible for a fully digital process.
Lastly, mobile opens up a world of new opportunities for brands – agile brands are carefully following customer eyeballs to grow a presence on social. Some are also exploring the crossover between mobile gaming and social media by leveraging influencers that straddle both areas.
Technology Driving Positive Outcomes
On the topic of technology, the panellists discussed how businesses are able to reap the benefits of technologies such as Artificial Intelligence and Machine Learning to improve and extend customer lifetimes. Machine Learning, in particular, is how brands can approach automating creative output to predict customer reactions, in order to deliver better outcomes without the commensurate investments.
The effective use of data was identified as an area where brands can improve. Marketers need to develop a familiarity with data and move towards decision-making processes that is primarily driven by data insights. With consumers now heavily present on mobile, there is a wealth of data out there. In addition, the data-rich mobile environment offers a level of insight and tracking into consumers that brands can benefit from
The mobile environment itself also offers a new way to interact with consumers in a much more intimate manner – with screens in the palms of consumers' hands, brands need to lean into their natural interactions with their devices to really engage and capture consumers in ways that traditional marketing has not been able to do. For example, with gaming very naturally capturing a majority of the consumer's attention, immersive in-game or rewarded videos allow brands to enter the space without compromising the gaming experience.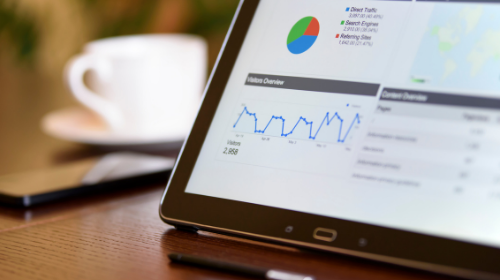 Marketers also have to embrace demonstrating ROI to clients – learning to infer the impact from action points taken through other points of reference and from different lenses is necessary to translate the performance of this move to digital into terms that businesses can understand and benefit from.
Consumer Data Privacy & Trust
The panel wrapped up the discussion with a conversation on trust and data privacy. Overall, the panellists agreed that consumers have become comfortable with spending a lot of time in front of the screen and giving up their personal data for a better online experience.
It's therefore imperative for brands to learn to manage data regulation and protection, such as properly stitching data from a variety of sources together so consumers can exercise their right to be forgotten. Brands need to proactively provide transparency, as well be mindful of the value exchange that they're providing – to benefit from the reach and opportunities when it comes with data, they should make the value they provide clear, transparent and explicit to build a high level of trust with their consumers.
Are you a B2B brand looking to elevate your digital marketing? Check out our B2B Digital Marketing services or get in touch with us.