Malaysians have witnessed an accelerated shift towards digital transactions.
In the last decade the Malaysian Government introduced several initiatives such as the US$176 million ePenjana programme, US$7 eTunai Rakyat credit scheme to ramp up the adoption of e-wallets among the people. On top of that, it launched a digital transformation blueprint early this year. As these plans are rolled-out, we can expect e-wallet companies to seize these new and exciting opportunities and play a dynamic role in propelling fintech forward, placing Malaysia as the leading regional digital economy by 2030.
Using the LEWIS' MET, these brands have been tracked against nine key categories and ranked on their composite score. Data points in each category cover the full marketing mix, with metrics ranging from user experience and personalisation to social media, mobile optimisation and more.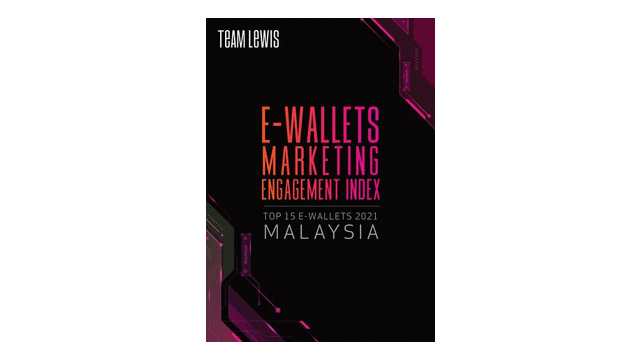 Inside the report
The current state of e-wallets in Malaysia
Key findings using the LEWIS Marketing Engagement Tracker

™

Top 5 ranking for e-wallets in Malaysia
How e-wallet brands can improve marketing engagement
Download the report