COVID-19 has indubitably altered the e-commerce landscape, which in many cases eliminates the need for consumers to visit physical stores. With that, let's go into greater detail about Facebook Shops, how it benefits businesses, the consumer, and implications to what it means for the future of e-commerce.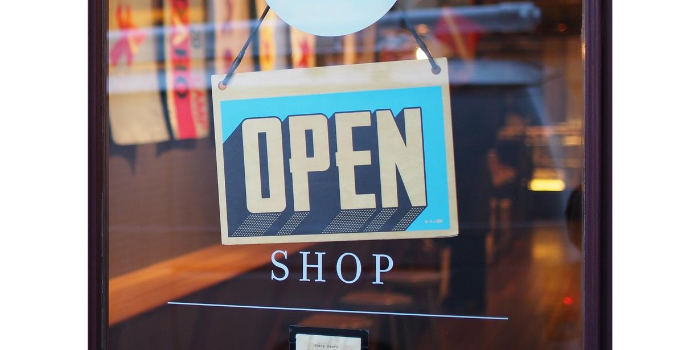 Shops by Facebook
As many businesses continue to strengthen their digital presence by pivoting to e-commerce, Facebook has developed a new tool to enable brands to sell from anywhere and provide customers with a seamless online shopping experience. Whilst Facebook has had shoppable functions within Instagram and Marketplace, the timing of this launch is helpful to businesses that need to get online quickly as physical shop fronts are impacted by COVID-19 restrictions.
Businesses can choose the products they want to feature from their catalog and then customise the look and feel of their shop with a cover image and accent colours that showcase their brand. This means any brand, no matter their size or budget, can bring their business online and connect with customers directly.
A dedicated "shop" section on a Business Facebook Page or Instagram profile will be built out a catalog of products and services that visitors can browse, save, share, and even purchase. Integration with 3rd party brands Shopify, BigCommerce, Woo, Channel Advisor, CedCommerce, Cafe24, Tienda Nube, and Feedonomics is happening concurrently. Businesses will be able to use these third-party platforms to manage their Facebook Shops, as well as any social ads related to those Shops.
See Also: Social Tech Updates – July Edition
Trend Alert: Conversational Commerce
COVID-19 has changed the way we interact with our personal and professional networks and in line with this, the trend toward interacting directly with brands via messaging and chat apps continues to grow. Time spent utilising Messenger apps has increased by more than 50% globally since the onset of the pandemic. As consumers increasingly embrace shopping via chat and value convenience just as much as price, conversational commerce is sparking a global movement when it comes to customer experience innovation.
Conversational commerce creates the best of both worlds for consumers, combining benefits of the in-store and online shopping experience – through a personalised always-on experience tailored to the customer's needs. Facebook Shops takes this one step further, promising retailers a new way to sell directly within the company's family of apps, streamlining capabilities to answer questions, track deliveries and offer instantaneous support in real-time. Consumers will be able to access Shops and make a purchase within WhatsApp, Messenger or Instagram direct. This provides retailers with global reach for their product catalogues, signalling the new direction of social commerce.
A digital storefront of brands
Seamless Digitisation
Often online shopping experiences are clunky and frustrating, particularly when the site isn't optimised for mobile or have too many steps as part of the checkout process. This is the first time Facebook are enabling consumers to complete a true transaction on-platform which will shift the way we shop. In addition, Facebook has the tools to import existing product catalogues from Shopify or BigCommerce, eliminating integration barriers – particularly for SMEs.
Customisable 
A business of any size and budget can bring their catalogue online at no cost, and connect with their customers at scale. Facebook Shops allows retailers to get up and running with minimal effort, simply by uploading their product catalogue into Commerce Manager to appear within the IG or FB feed. Facebook Commerce Manager enables businesses to select the products they want to feature and customise the look and feel of their shop to showcase their brand identity and personality. In addition, the platform will provide key insights into the performance of each Shop, showing brands a holistic view of their digital ecosystem and the consumer purchase journey
Customer Experience Innovation
Convenient Shopping
With convenience being valued more than ever and consumers demanding frictionless experiences, Facebook Shops can deliver quick and personalised responses that meet and exceed the needs of today's shoppers. The ease of use from the perspective of both the brand and the consumer, reinvigorates the online marketplace as we know it.
Brand Discoverability
The Shop itself will be consistent whether on Facebook or Instagram, and when it comes to discoverability, consumers can come across the Shop in different ways (E.g. via Marketplace or a tagged product on Instagram). The nature of the platform allows consumers to browse full collections, save products to come back to, or place an order, all without leaving the app.
Businesses can drive customers to view collections via:
"Swipe ups" in Stories format
Product tagging
Profile CTA
Down the track, Facebook will be looking to develop ads to drive traffic directly to each Shop. This will shake up the marketing world as we know it, with an increased amount of direct conversion ads appearing in-feed.
Immersive Browsing Experience
Utilising Facebook live video, consumers will be able to discover new products and shop in real-time. By tagging products from Facebook Shop before going live, brands can feature their products at the bottom of the video to enable tap to purchase. Further to this, there are potential discussions to make it easier to reward customers by integrating business loyalty programs into the platform. This will allow customers to keep track of their points & rewards, providing even more incentive to purchase.
Facebook Shops provides a unified digital ecosystem across all apps through the use of Commerce Manager allowing businesses to survive following the economic implications of the pandemic. As we continue to live more of our lives online, it's never been so easy to create a seamless brand presence and customer experience, whilst measuring the impact of your digital campaign on direct purchases.
1 million businesses globally have already signed up to Facebook Shops since its launch. Launching with a zero cost set up will no doubt generate scaled adoption, however it will remain to be seen on how it will work in combination or competition with existing e-commerce platforms.
Want to find out more about social and conversational commerce? Get in touch with us today.