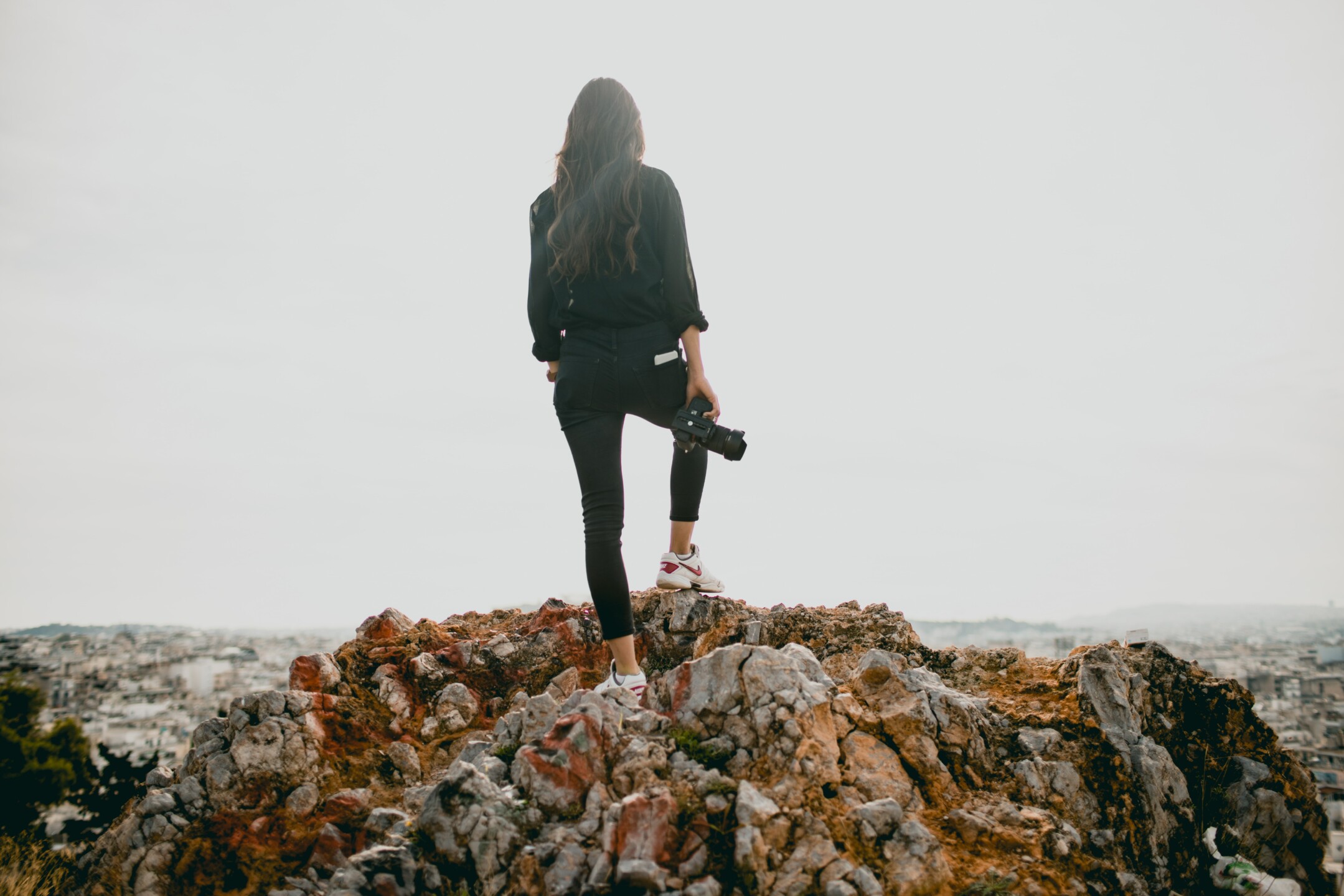 Using influential people in brand marketing is not new. We all remember when Britney Spears was the face of Pepsi busting out moves in the iconic warehouse, or when Michael Jordan flew through the air to sink a slam dunk for Nike.
But now it's influencers who are pipping the stars when it comes to brand endorsement requests. And increasingly brands are skipping over the 'celebrity influencers', in favour of micro-influencers – individuals who have authentic followings of between 1,000 and 100,000 loyal and engaged fans, according to Influence.co.
Certainly, marketing has undergone an enormous power shift in recent years and it's driven by consumer demand for more authenticity from brands. Consumers would much rather buy from people they feel they can trust, rather than celebrities who have a perceived monetary relationship with brands. In fact, according to a 2017 study from ION, 70% of teenage YouTube subscribers say they trust influencer opinion as opposed to that of traditional celebrities.
Influencers are able to build credibility with their audiences in a way that brands are often unable to. In this sense, their interactions with their followers are more friend-to-friend than business-to-customer. And when you consider that 92% of customers say they would trust brand  recommendations from friends and family, above all other forms of advertising, it makes sense that influencer marketing is booming. The trust associated with these influencers creates a 'Halo Effect' for brands – and what brand wouldn't want that!
According to Ryan Williams, creator of The Influencer Economy, an influencer is "someone who can create a movement around their idea through collaboration, community passion and a shared vision", and "can change a small idea into a world-changing idea, seemingly overnight".
To do so, influencers regularly create and share content on their social channels that can shape the thoughts, behaviours and actions of numerous people. This in turn leads to a build-up of followers, respect and trust, which benefits the brands they are advocating.
A common misconception is that influencer marketing is only relevant for consumer brands. When most people think of influencers, they tend to think of Insta-famous fitness guru Kayla Itsines or fashion queen Olivia Palermo. But in fact, B2B brands were utilising third-party thought leadership marketing long before influencer marketing was born… Probably before Kayla and Olivia were born, too.
In addition to the trust factor, influencers are of great value to brands because of the unique content they generate. B2B influencers tend to be subject matter experts, and by having them create sophisticated content like blogs or webinars for your brand, they lend a certain level of specialist expertise that might not otherwise be found within the marketing department.
Being experts in their fields, also means B2B influencers have access to valuable professional networks which your brand might otherwise be unable to reach. A study from Google/Millward Brown Digital on the 'B2B Path to Purchase', found that 64% of C-Suite execs have the final say on B2B purchase decisions – but 81% of non-senior employees exert influence over them. Adding influencers into your B2B marketing mix gives a brand the opportunity to connect with that 81%, who are receptive to new ideas but also hold influence over the purchasing decision-makers.
Influencer marketing is here to stay and will only continue to become more sophisticated, as technology develops and businesses increase their influencer budgets. It is an exciting era – the power of social influence is growing and who knows where it will take us.
One thing that we do know is, whatever your business may be – make sure you have people talking about it!
? To learn more get in touch with us or sign up for our mailing list here.