"As more and more countries reopen their borders to eager tourists, a trendy new phrase has emerged on social media: revenge travel." – Lilit Marcus, CNN
Using insights from our data partner GWI, we explore the trends in the post pandemic travel landscape and how brands are staying on top of their game to ensure convenience and safety are the main priority.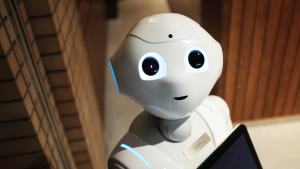 #1 A focus on health & safety – Consumers' top travel priority is their health
Travellers across APAC of all ages are still conscious about their health and safety. When vacation planners in Asia were asked what their main priorities were when it came to travel in 2022, over 43% said that they want providers to be strict on Covid-19 safety protocols.
With digital health and automation being key to the recovery of the travel industry, we are already seeing changes in operations and technologies that are being used in airports, hotels and at events. Organisations are doing everything they can to stop the spread and ease the minds of new arrivals from around the globe.
What's next?
In 2022, robots are becoming more widely used, especially in the food service industry, eliminating the need for human interaction and the potential for spreading germs.
Robots were especially prevalent during the 2022 Winter Olympics in Beijing. In the main media centre, diners ordered food from their phones, and robots cooked it. Robots also roamed the media centre halls, keeping the floors clean. Off the back of this, Japanese restaurant chain Watami is now using robots in its newly opened BBQ chain Yakiniku-no Watami in Tokyo.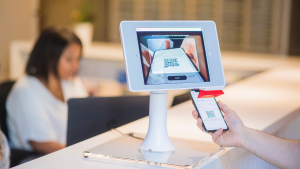 #2 Mobile is your new BFF – from shopping to checking in, your phone is your one stop shop
In 2022, 46% of Asian vacation planners intend to spend more money on travel than in 2021, however the way we'll be spending our money, and the reliance on our phones has changed since the pandemic began. COVID check-ins, vaccine passports, and numerous protocols mean that you can't be too far from your smartphone if you are travelling today.
Businesses are installing new systems for faster, safer and more convenient services in the environment the pandemic has created, like in-app chat. Multiple airlines now have more reliable, specialised on the go apps to enhance customer service, specifically designed for people stuck in queues while waiting for flights at airports.
What's next?
Mobile check-ins can help facilitate the process and enhance the customer experience by getting rid of the long waiting time. This has been gradually applied in travel industry.
For example, in Singapore, a hotel technology platform Vouch SG developed a digital concierge, which allows guests to make requests or book hotel facilities from their mobile device without needing to speak to a telephone operator. This works especially well for straightforward requests such as the replenishment of towels or bottled water, as it frees staff up to attend to guests needing assistance or to handle more urgent or complex situations like lost luggage.
View this post on Instagram
#3 Your next hotel is at your fingertips – hotels to step up their game in 2022
Over 35% of people in APAC said that they want more contactless options from travel providers and services. Moreover, 20% of travellers were influenced to travel by having a relaxing experience at their destination.
Older generations are still hesitant to travel abroad, many preferring to holiday away from larger cities. Hotels are doing everything they can to attract customers and reassure that they have new processes in place to combat Covid, with new additions to make stays more relaxing.
What's next?
Virtual tours will become the norm. Enabling potential travellers to explore locations before arriving, or even purchasing tickets, 360-degree views of rooms are designed to give bookers a glimpse of vacation destinations.
But that's not all. In 2022, hotels are set to invest in more tech to enhance travellers' relaxing experience during their stay.
The Aria in Las Vegas, recently implemented IoT technology in hotel rooms. By using an in-room tablet, guests can control the curtains, temperature and lighting. Guests can also coordinate their wake-up call to include an alarm, curtains opening and lights turning on at the same time.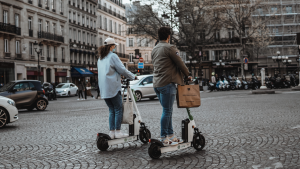 #4 Sustainability is a selling point – a focus on sustainable travel
34% of vacation planners said that their top incentive to book from a travel provider is an advocacy for good causes.
Travellers have become more aware of how transportation and over-tourism are harming the destinations they love. They also recognised how undertourism similarly harmed the local economy in popular places. Travellers are beginning to square these two problems and are looking for sustainable ways to travel that allow them to experience the world while helping preserve global destinations.
What's next?
Many travel brands have begun to confront the issue. A growing niche industry has emerged that prioritises sustainability. In 2022, we'll see more guided tour operators steering tourists off the beaten path, and focusing more on attractions owned and operated by local communities.
For example, Responsible Travel is a tour operator that is placing sustainability at the heart of its brand and product. This company sells trips and tours that support communities and preserve nature. Online travel agents such as bookdifferent.com have designed their booking process to make it easier for customers to find the most sustainable options.
#5 Flexibility with travel agencies – travel services to offer better and more flexible policies
Airlines and travel agencies have had a rough time for over two years due to the Covid, but as the world opens its doors again, travellers are looking for better policies and insurance from providers.
In terms of the top incentives for travellers to book with providers, 39% of travellers wanted more flexible booking policies and 37% of them required for the ability to cancel or rearrange their trips easier.
What's next?
A trend that is set to continue post Covid is companies reducing call centre volumes by streamlining digital touchpoints to make it easier for customers to cancel and rebook via digital channels. Leading companies have blended their digital and call centre teams, automating the use of natural language processing tools to analyse calls and optimise customer demands fluidly across channels.
For instance, Singapore Airlines is introducing new rules post Covid that consumers can cancel, rearrange dates/destinations, and postpone trips for free.

#6 Airports getting back to business – 'contactless' concept implemented everywhere
Airports across Asia are introducing smart technology to ensure that the experience is as contactless as possible across pre-booked security timeslots, pre-ordered food and lounge access, and online duty-free shopping. According to SITA's report, biometrics remain the focus for airport investment with 64% of airports aiming to roll out self-boarding gates using biometric and ID documentation by 2023, three times as many as in 2020.
What's next?
Airports are using technology to save on wait times at check-in and departure. For example, Etihad was the first airline to trial contactless self- service technologies, which can estimate a passenger's vital signs, to allow for touchless health screenings at airport kiosks and bag drops.
The contactless experience vision has also reinforced changes to the way people shop at the airport terminal. For example, Hudson unveiled its first- ever Hudson Nonstop store using Amazon's Just Walk Out technology at Dallas Love Field Airport. Travellers are able to seamlessly enter the store with a swipe of their credit card or using "Tap to Pay", take the products they're looking for, and then walk out of the store. The store merchandising layout provides visibility to essential products needed for the travel journey.
Today is the day we step into the future. Because we know what our travelers need…
So don't be surprised next time you are flying through DAL – here is how our Hudson Nonstop store works! pic.twitter.com/5UsrNN9idQ

— Hudson (@Hudson_News) March 4, 2021
Related content: Future Spotting: 7 Trends in the Metaverse 
Curious about the trends impacting your brand? Get in touch with our data and insights specialists here.