Alternative Fuel Timelines
Polity and industry goals influencing the uptake of alternative fuel vehicles, including electric vehicles. We look into this to see what opportunities and threats there are and how we can leverage this for clients.
AR in Car Displays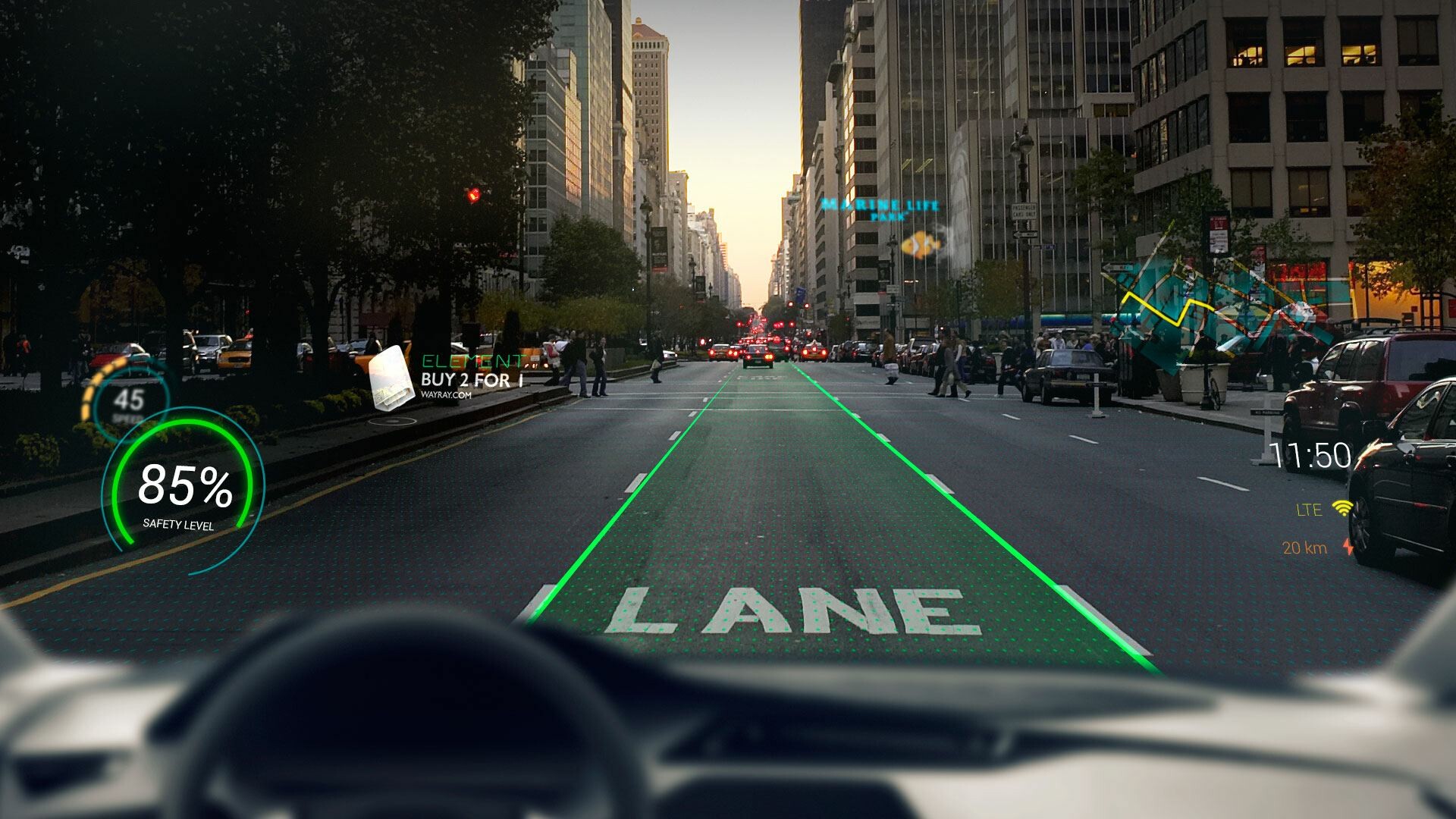 AR head up display (HUD) widescreens promise display where information overlays and interacts with the changing outside environment. This allows drivers to process vital information in their field of vision.
AR is Adopting
Presently AR use is low, but we forecast that by 2025, 42% of global consumers will use AR monthly, as it is integrated into day to day objects – like cars.
Innovations
At the 2017 Shanghai Auto show, Visteon showcased a demo vehicle fitted with an augmented reality HUD system, which overlays information 10 metres in front of a driver's line of vision. Visteon combines visual and aural warnings when the car is in danger of hitting an object, or the driver stops paying attention.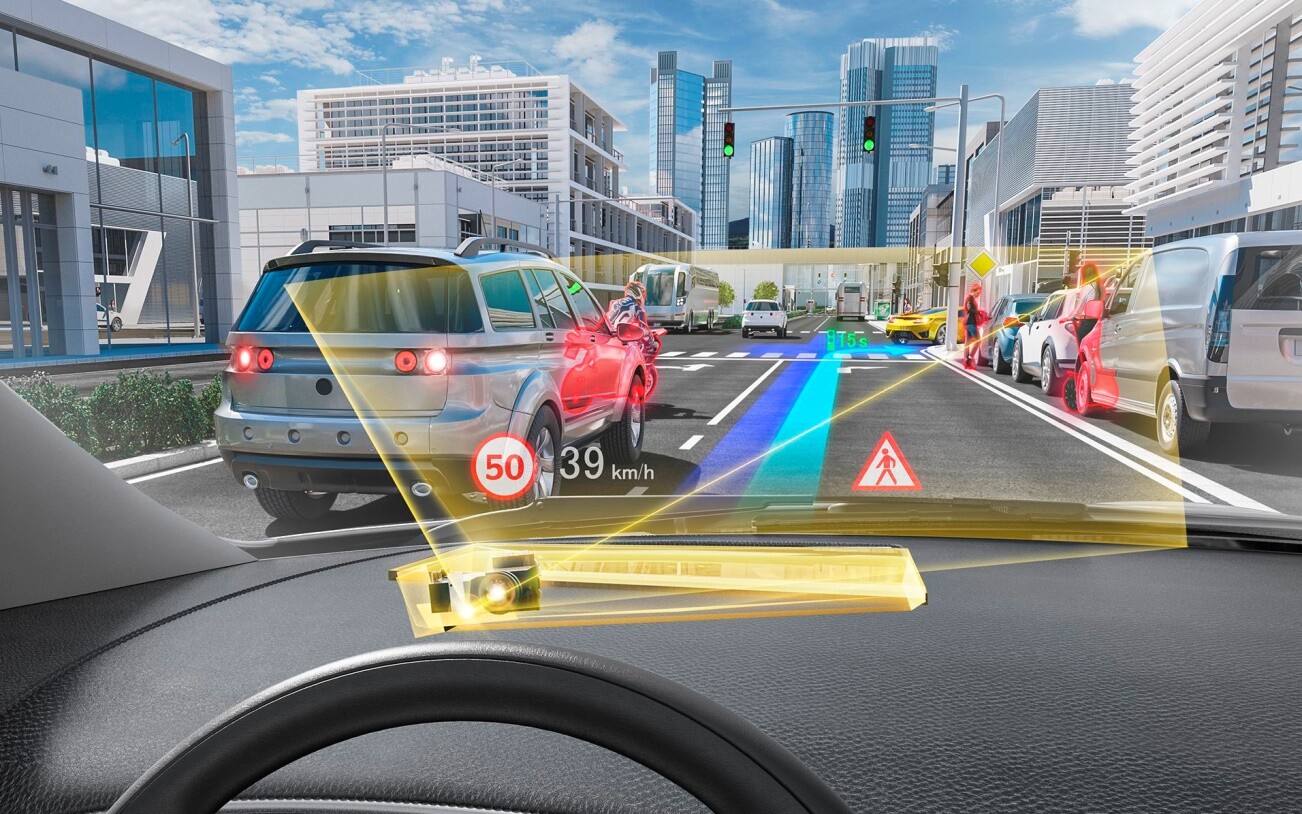 (Image source: Cnet)
Displayed at CES 2017, Continental Motors showcased its augmented reality heads up display that enriches the line of vision with navigation and lane departure warning information that looks like it is on the street in front of the car's path.
Car Subscription Services
Subscription models have proven popular in many sectors, allowing consumers to buy into services through commitment-lite contracts that can be terminated on a whim.
Data Dive
The chart on the left shows that on average 84% of car owners own or are interested in subscription services in other sectors compared to 74% of non-car owners. There is a consumer willingness to choose subscription models for low ticket items like media and FMGC products.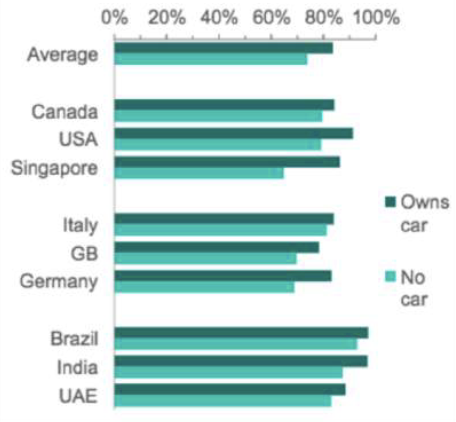 Part-time access through local dealers.
'Fair' is a car subscription with in app signup, all cars featured are great deals that do not require negotiation and a price guarantee ensures a lease would not be cheaper.
'Switch' is a car subscription service by Revv, that allows users to change car model or cancel whenever they want.
Manufacturers offer premium subscriptions.
'Volvo Care' is a subscription service that differs from a lease by offering additional services such as a concierge that can send directions.
'Porsche Passport' is a luxury Porsche subscription service based on a monthly fee that includes maintenance and tax.
Sector Inspiration: Semantic Mapping
Maps will be overhauled in 2018. First, some smartphones will include a GPS chip that is accurate to within 30 centimetres. Second, AR maps will recognise surroundings and overlay them with both locational and contextual information.
This will only change how consumers navigate and interact with their surroundings, allowing for more seamless and enjoyable journeys, but improving map tech is imperative to the safety and success of autonomous cars.
28% of consumers use journey planning apps on a monthly basis (average of five countries), Using journey planning apps is more common in China at 47% and Sweden at 28% of consumers.

In November 2017, Blippar announced the beta launch of AR City, a mapping app that uses AR to overlay real life images with navigation information and additional information about a location.
Sector Inspiration: Continually Onboarding Customers
Cars now have more connectivity, leading to the expectation that they will upgrade and continually improve long after purchase.
This presents an ongoing opportunity for brands to communicate with consumers long after the point of sale, with useful and relevant information. It also allows for updates and improvements to vehicles to be carried out continuously and remotely, which is more convenient for the owner and signals a constant enhancement of performance.
58% of global consumers are interested in using a chat messenger service to ask a company or brand questions about how to use a product or service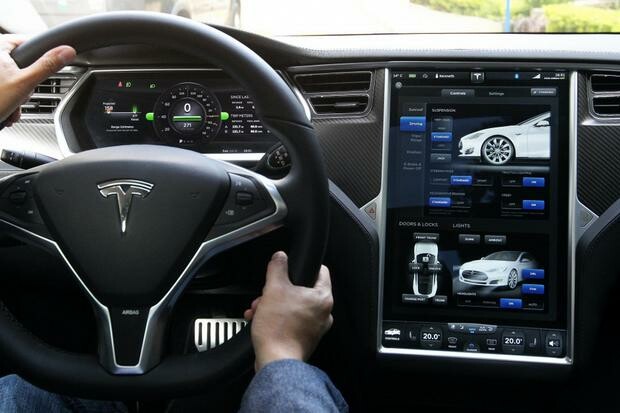 (Image source: Computerworld)
Tesla vehicles receive "over-the-air" software updates that add new features. Once installed, on-boarding tutorials can be watched on the dashboard display.
The automotive industry is an ever-changing landscape, with the advancement of technology we can definitely expect a wave of new exciting movements in Mobility. For more insights into our how we can help your Automotive brand get in touch!