In addition to boosting searchability, hashtags also enable brands to track and aggregate content via social listening. Popular tags like #MotivationMonday or #TBT are great to include to expose content to a larger audience, branded tags like #weareteamlewis are more ideal for social listening tracking.
While using a hashtag generator may seem like a good idea, these bots are pulling from a list of generic word combinations. You need the nuance of human creativity to come up with something perfect – interesting, punny, and bonus points for a rhyme. I will definitely not be using a wedding hashtag generator for my own wedding next year!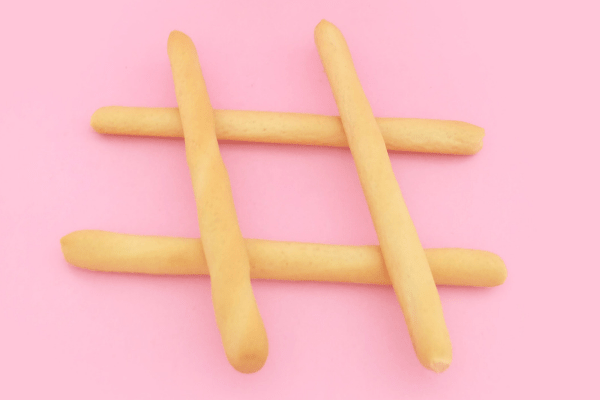 Twitter
On Twitter, trending topics reign. The more tweets that are shared with a specific hashtag, the larger the chance of it becoming a trending topic. Twitter CEO Jack Dorsey noted that the company is committing to help increase the collective health, openness, and civility of public conversation – but the ability to retweet a post with one click makes it very easy to spread news quickly without knowing the validity of the statement you're amplifying (#fakenews, #bettywhite, etc.). As a social media practitioner, Twitter is my favourite platform, due to the speed at which it moves. I can follow what reporters are talking about and identify those trending topics for my clients in real-time.
Instagram
On average, an Instagram post with at least one hashtag garners 12% more engagement than those without. In my experience, the ideal number of hashtags to include in any Instagram post is seven. When in doubt, include #love, which has been used more than 1.2 billion times on the app.
Facebook
Deciding whether or not to use hashtags on Facebook has been tricky, particularly since the platform hasn't updated their own guide on them since 2016. For brands looking to experiment with hashtags on Facebook, optimal engagement occurs with posts that include a single #hashtag. No word yet on how the recent refresh of the platform and prioritisation of groups content may impact the effectiveness of hashtags on Facebook.
LinkedIn
LinkedIn is mainly used for professional networking, but it is also a great place to follow trends that are specific to your industry. Clicking through a hashtag on LinkedIn brings you to a feed of posts that all include that same verbiage, and also allows you to follow and receive updates on hashtags that you have deemed interesting.
In conclusion, hashtags are your friend! No matter what social media platform you are sharing content on, including (at least) one hashtag will greatly increase the chance of an above benchmark engagement rate on your post.
Need a little hashtag help? We've got you covered, check out our digital services!