The future of the Metaverse might be here, but that's not all that's changing in the social realm. Instagram has been continuously evolving with updates to their features to keep up with their competitors. Read on for updates on IG's latest features.
#1 Introducing Instagram Video
Instagram combines IGTV and feed videos into one format — Instagram Video. The creator community has embraced video as a key format to tell their stories, entertain and connect with audiences. That's why Instagram makes it even simpler to create and discover videos. Video previews in the feed will now be 60 seconds long, unless the video is eligible for ads — in which case, the preview will still be 15 seconds.
Takeaways for Marketers
Users can endlessly swipe reels to get exposure to videos from different creators. It creates an opportunity for brands to gain new followers by making videos less than 60 seconds. As videos appear in users' reels based on their interests, brands should start to make videos on trending topics, and make contextual advertising which is more entertainment storytelling style instead of a hard sell on product.
#2 "Collabs" For Co-Creation
Instagram allows people to co-author both Feed posts and Reels. To do so, users can invite another account to be a collaborator from the tagging screen on Instagram. If the other person accepts, both accounts will appear in the post or the Reels header and content will be shared to both sets of followers.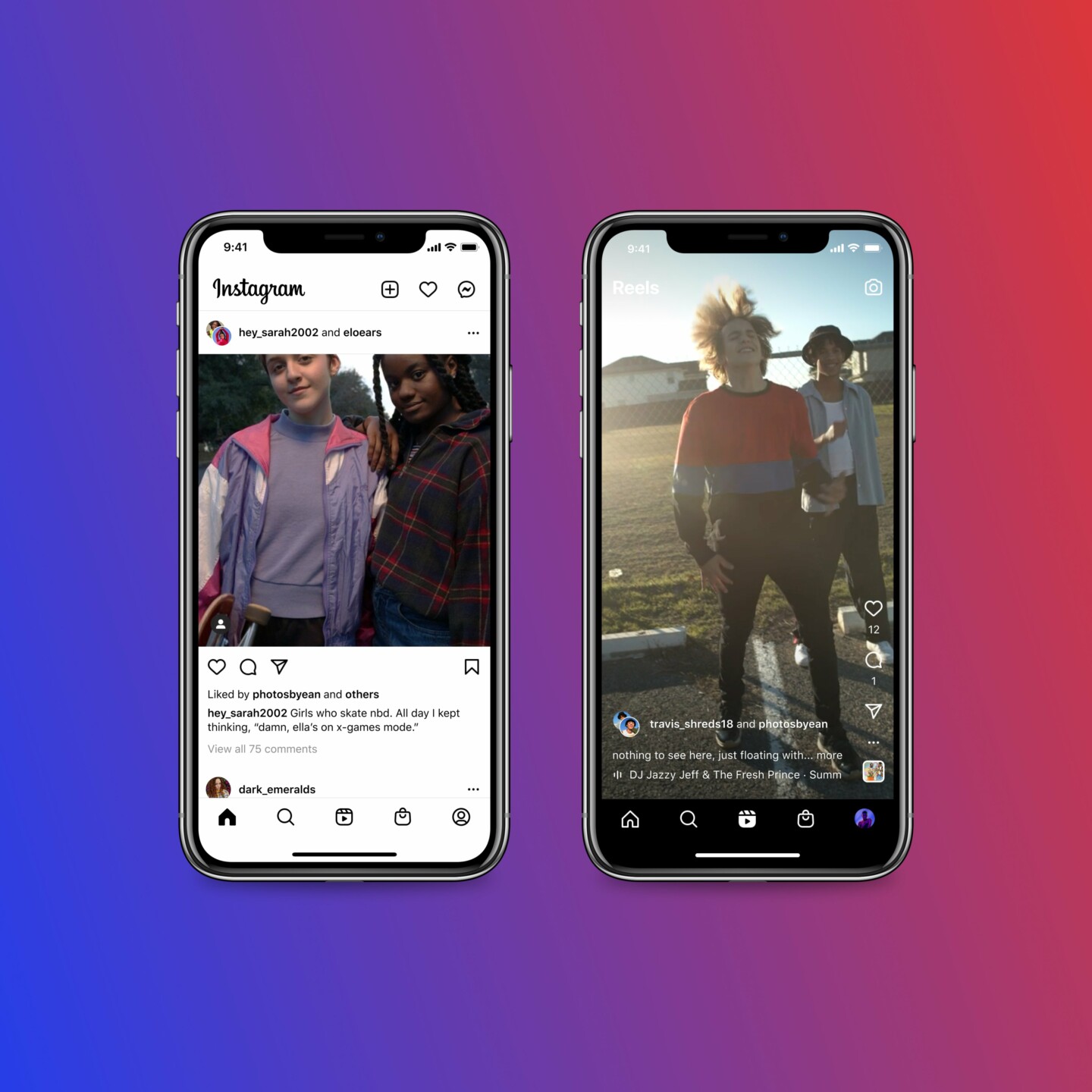 Image credits: Instagram
Takeaways for Marketers
Collaboration is a common way for creators to help each other build their respective audiences. It's time for brands to expand their awareness into new markets by collaborating with influencers from other verticals, in order to give the brand that boost of exposure to their followers.
# 3 Easy Fundraising
Instagram has supported fundraisers for some time, even adding support for nonprofit fundraising during livestreams last year. Recently, Instagram is testing out a new way to create fundraisers for non-profits, with the introduction of a feature that lets creators start the fundraiser directly from the creation button to Feed post.
Takeaways for Marketers
Given Instagram's large user base, the feature allows non-profit organisations to raise funds easier and more transparently. Brands can also utilise this feature to promote its CSR initiatives and raise the profile of their brands' social responsibility. From engaging content straight to a fundraising call-to-action, it is a seamless way for brands to transform awareness into conversion.
#4 Link Stickers In Stories
A previous way to lead audiences to external sources out of Instagram was the "swipe up" feature, which was only available to verified accounts or accounts with more than 10,000 followers. The good news is that link stickers, which serves the same purpose, has rolled out to replace the "swipe up" feature, and it is available to everyone without limitation.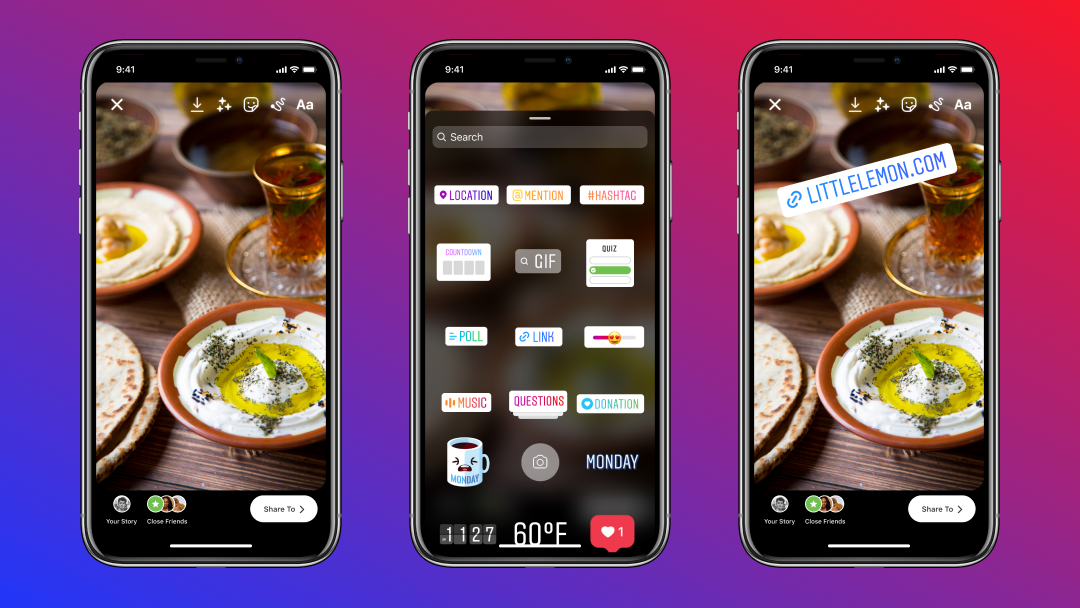 Image credits: Instagram
Takeaways for Marketers
It creates more opportunities for small-to-medium businesses or brands which are at the early stage on Instagram to increase conversion. Through attractive stories, brands can directly get users to click on the URLs linking to their official websites, blogs, e-commerce sites, and more.
#5 Feed Creation on Desktop
What started out as a mobile only, on-the-go social app, has now become a highly curated and professionally edited platform for videos and images. This highly sought after feature has been in the works since June 2021, and was finally rolled out to all users a few days ago.
Takeaways for Marketers
With over 200 million business accounts, this feature adds to the convenience of creating and posting at the same time, without having to rely on mobile phones, or third party social tools.
Got a question for our social media experts? Get in touch with us or find out more about our social media marketing experience here.