In celebration of Instagram's 10th birthday, the platform rolled out several new user-centric updates. Aside from the highly popular app icon easter egg, the new Instagram updates included a couple of well-being updates, a private Stories map, an e-commerce update that allows users to shop directly from IGTV, as well as an update to DMs on Instagram.
A Look Back: App Icons & Stories Maps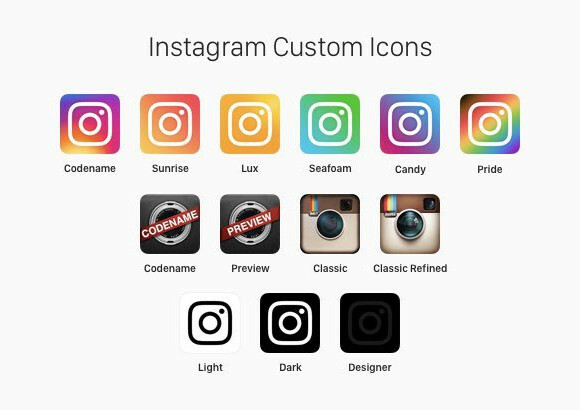 Easily the most talked about feature was the Instagram app icon easter egg. Kicking off their birthday month, Instagram gave users the option of temporarily switching out their regular pink gradient app icon to several other options. Approximately 100 million users went on to make the switch. The most popular app icon? The Classic Redefined.
In another fun update, archived Stories can now be viewed in calendar and map formats, instead of having to scroll them chronologically, giving users a quick retrospective overview of things they have shared on specific dates and in specific locations.
Application For Brands
These updates are slightly more user-centric, and may not be features that brands can use in their marketing per se. However, the user uptake on features like the app icon easter egg gives us an insight into users' preference for things of yesteryear.
Although the features are built more for users, brands may jump on the bandwagon of taking a trip down memory lane, in the form of 'then vs now' or 'how it started vs how it's going' type content.
Instagram DM Is Now Messenger
To make it easier for users to stay connected with friends and family, Instagram has taken steps to incorporate a whole host of features that would normally only be found on the Messenger app into the new Instagram Messenger experience. These include cross-app messages and calls, a new 'Vanish' mode, the Watch Together feature, and selfie stickers, to name a few.
Application For Brands
With the Messenger integration, it will soon be easier for brands to connect with their customers on both Facebook and Instagram, creating a more seamless contact experience across apps.
Brands may choose to leverage Messenger as a one-stop channel for always-on brand communications, customer service, and even conversational commerce.
IGTV Shopping Made Easy
As part of its recent focus on native e-commerce tools, the platform also released a new product tagging feature for IGTV, making it even more convenient for users to find and purchase products on Instagram. Users simply need to tap on tagged items within the IGTV video to bring up the brand's Instagram store, where they can then either complete the path to purchase on the retailer's website or via Instagram Checkout.
Application For Brands
As e-commerce becomes more prominent on Instagram, the IGTV shopping update is an opportunity for brands to make their foray into creating engaging shoppable video content, whether directly on brand handles or via influencer tie-ups.
This potentially brings forth a new way for brands to utilize both fresh and existing video content to drive sales.
Still curious about how you can make Instagram work for your brand? Check out our social media marketing services or get in touch with our experts.