It's official! China has reopened its borders and 2023 will be the year for market recovery. As the world's second largest economy, China continues to be seen as a major hub for the world trade. It is now time for your brand to enter the Chinese market.
We're here to equip you with the knowledge and skills for a successful entry into China. Whether your business is B2B or B2C, we share social platforms that work best for your business and dive into WeChat's ecosystem.
Stay on top of the game with the Marketing in China Handbook here.
Download Now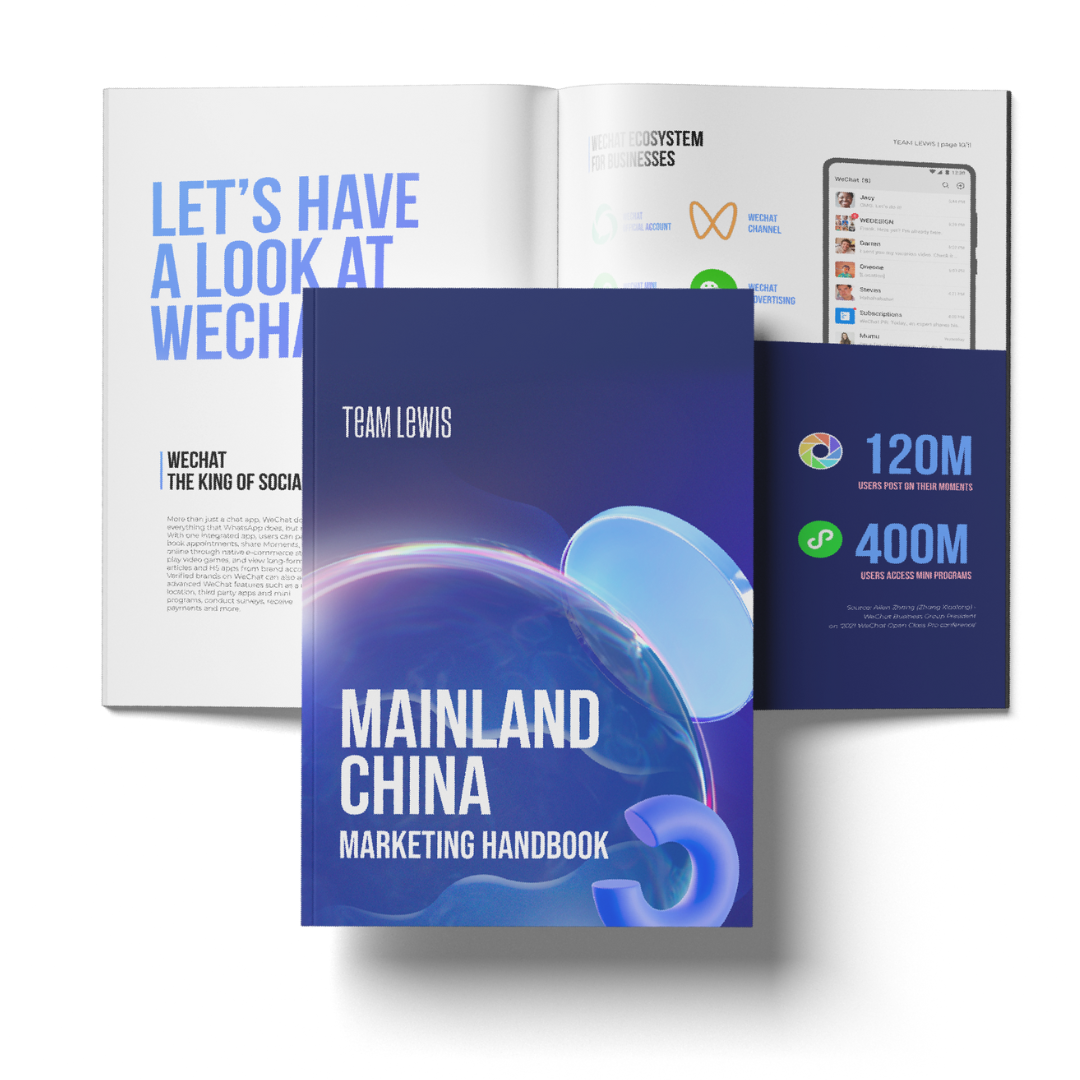 We cover:
Media Channels
Media landscape overview
Media categories
Keys to success with media relations
Social media outlook
WeChat – The king of social
WeChat ecosystem for businesses
Want a one-on-one with our team in China? Talk to us.