Here at TEAM LEWIS instead of focusing on the problem we want to be part of the solution. We want to help make the world a better place and we believe that even the smallest changes can help make a real difference.
We set our APAC team with the challenge to refuse single-use plastics in July and beyond. Whether it involved using reusable bags when doing the groceries, no longer using plastic straws, bringing a reusable coffee cup for the month, or going completely plastic free. We wanted to help make a difference!
Here is a checklist of some small changes you can make in your life to reduce plastic.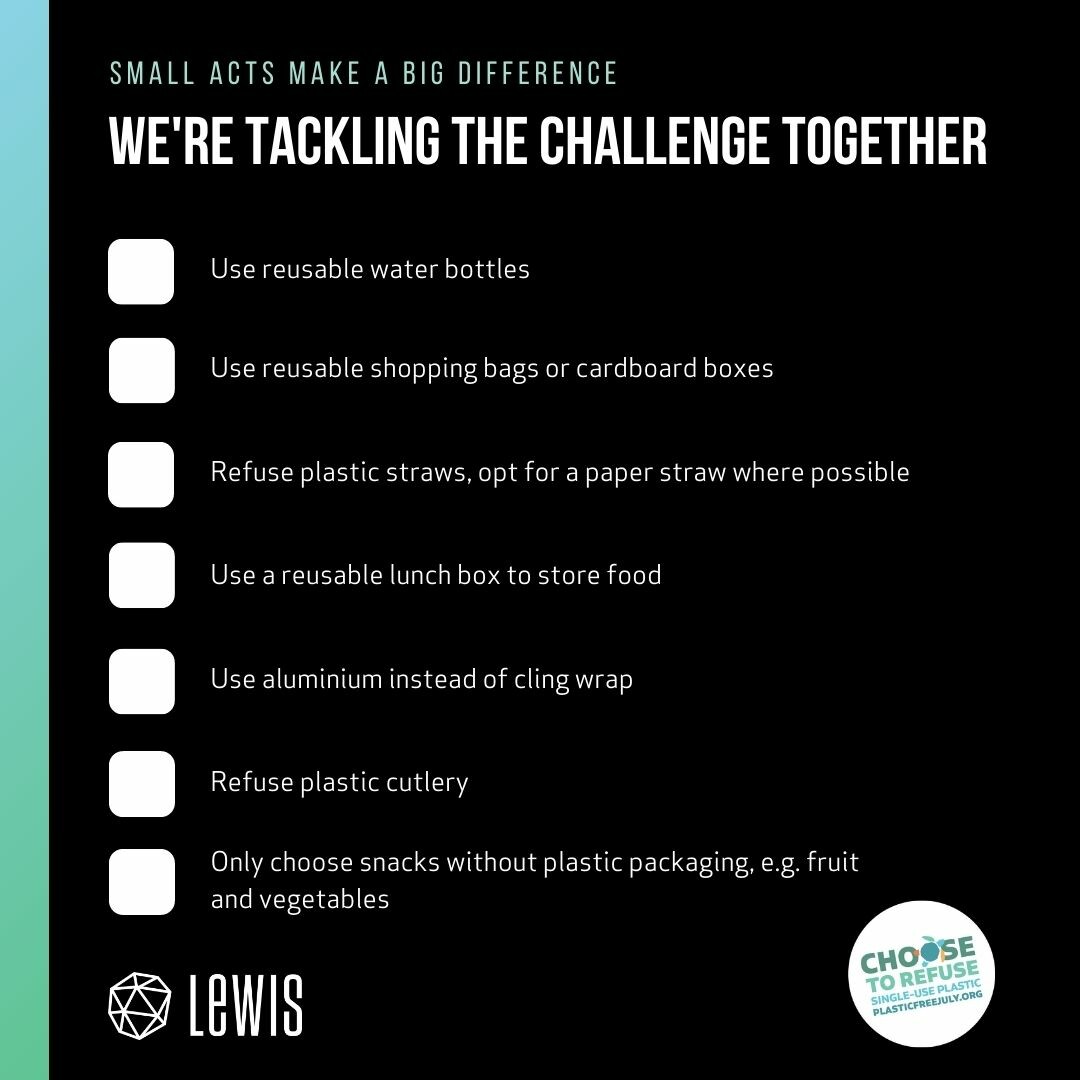 Armed with this handy checklist, and the hashtags #PlasticFreeJuly and #LEWISGoesGreen, check out what our LEWIS employees have been up to this month.
We loved being part of this initiative. Many of our employees found some great alternatives to using plastic and have now incorporated these into their day to day lives.
Interested to participate and learn more? Check out the Plastic Free July website here or get in touch with us today!