Google's e-conomy report highlighted that the internet economy in South East Asia has increase by 44% in 2019, this has spurred a consequential wave of fintech trends investments in the region, hitting over 8bn dollars as compared to 5.9bn in 2017.
With the rising popularity of digital payments, mobile banking and robo-investing, according to TechCrunch fintech is set to be the greatest industry disruptors of 2019.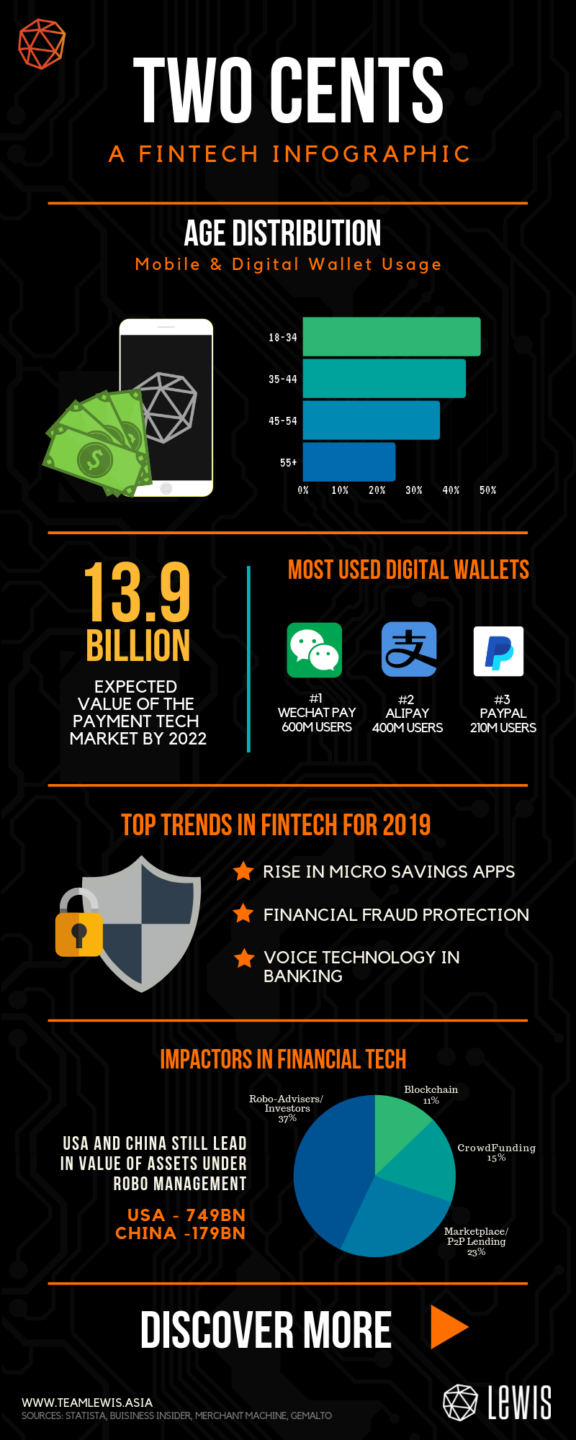 Contact us to find out how we can help your fintech business!