"One-size-fits-all" does not apply here. While next gen Chinese travellers are exploring off-the-beaten track destinations for holidays, an increasing number of Japanese travellers are opting for staycations. In other parts of the region weekend getaways are gaining traction as the rise of budget airlines lowers the cost of quick trips.
At LEWIS we work with a number of brands in the travel and tourism sectors and a key part of our role is to understand and explain the differences of travellers across these APAC markets, and help our clients tackle challenges and tap into new opportunities to increase their influence amongst media, consumers and fellow competitors.
Here are some of the key trends that are currently influencing the sector in the region:
A Desire for Social Currency – As avid users of social media, travellers in APAC seek to capture picturesque or Instagrammable photos during their trips. According to Skyscanner, in Hong Kong, 43% of travellers say the first thing they do once returning from holiday is share their travel experiences on social platforms. Brands that can give consumers easy access to these moments, will find an audience that will be quick to promote any unique or envy-inducing sights amongst their friends on WeChat moments, Facebook and IG alike.
Searching for the Truly Authentic – The quest for authenticity is proving to be a powerful driver for Asian consumers when travelling – both in terms of destination and accommodation. Connecting with locals has become the in-vogue way to see the "real" city or region and to immerse yourself into your surroundings. According to Foresight Factory, travel brands across the sector are trying to incorporate peer-to-peer connections in their propositions by connecting both consumers and to crowdsource innovations to improve their core services.
Proliferation of Familiar Tech: To aid the experiences travellers from Asia have when overseas, many tourism bodies have been looking for ways to integrate Asian technology into domestic systems. In March 2018, Alipay and FirstData announced that they were expanding their partnership to bring Alipay to an additional 35,000 stores in North America. Chinese travellers can also use the app for ride-hailing and making reservations in hotels and restaurants. WeChat also rolled out its CityExperience Mini Programme in November 2017, partnering with Tourism Australia, VisitBritain and Dubai Tourism to create digital guides and maps of major cities.
Wanting to Getaway as a Family – Family has always played a key role in the lives of those in the region, and with a rapidly aging population many are choosing to travel as an entire family unit to experience holidays together. Many view this as great way to create lasting memories and cut costs with shared accommodation, either at hotels or increasingly using solutions like Airbnb. Travel providers that can tap into family promotions and offer experiences that are appealing regardless of age, will be quick to see the rewards.
Seeking Increasingly Diverse Experiences – As mentioned above, when it comes to travellers in Asia-Pacific, one size certainly does not fit all. Foresight Factory data shows that in Japan, the majority view themselves as 'traditional tourists', which seek out indigenous culture, famous sites and local cuisine. Meanwhile, the majority of Indonesian tourists think spending quality time with friends and family is the most important aspect of a holiday, and most Australians look for relaxation when they get away. Brands that try a blanket approach in the region will rapidly find that consumers aren't receptive to companies that don't take the time to understand them.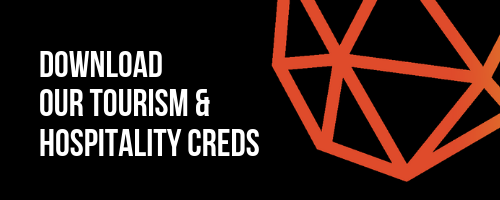 If you want to understand more about the APAC traveller then get in touch at: [email protected] or you can download our travel and tourism credentials to learn more the work LEWIS does clients in this fast-paced sector.