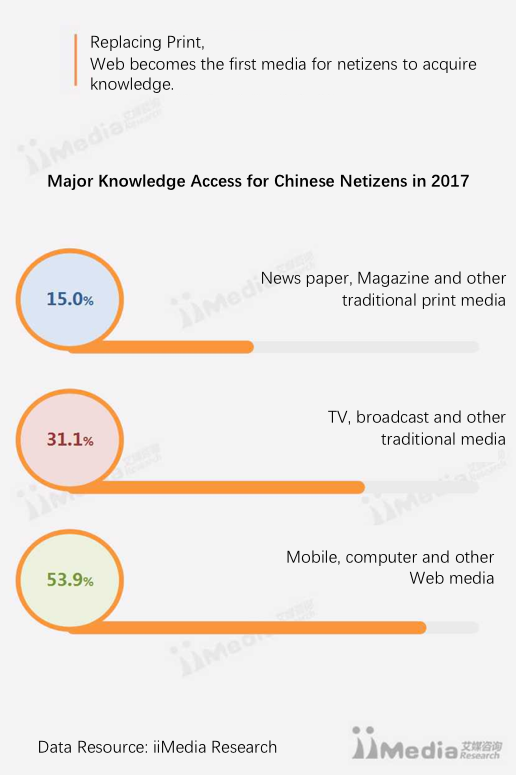 Over the years, there have been many successful social campaigns. For example,  the 'She finally goes to the marriage corner (她最后去了相亲角)"ad campaign developed by skincare brand SK-II generated 3.5m views on Wechat, 18,000 comments on Weibo and 2.1m clicks on Youku just seven-days after its launch (Data resource: Kantar Media CIC). This campaign successfully reached its target audience, of working women in a range of career levels who are under pressure to get married. According to SK-II's CEO, Markus Strobel, sales increased by 50%, in the nine months following the campaign.
However, while brands continue to explore further possibilities on Chinese social platforms, their Western counterparts should not be neglected.
More Chinese citizens are studying abroad and are making the decision to return after they've completed their studies. According to Center for China and Globalization (CCG), in 2016, 545,000 Chinese citizens moved a overseas to study. The return-to-China population of the same year was 432,500.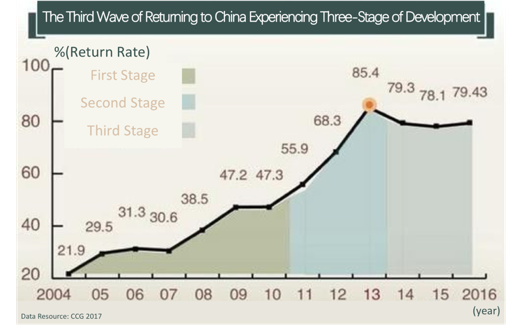 Though there are no official statistics we could assume that individuals with overseas experience could have started to use Western social media while away and continued to do so on their return.
The importance of these "wall climbers" is also highlighted when we realise how influential they can be to a market of people who have no access to western social media. Many brands are unconsciously expanding their presence to the Chinese consumer market through Chinese "wall climbers". Some of these include Gucci Princetown, Zara TRF and Coconut Ash. Citing Gucci Princetown as an example, Chinese "wall climbers"will repost official western Gucci content on their own Chinese social media, giving the domestic Chinese market access to content they would previously not have. The growing number of fans and controversial topics coming from Gucci have also driven more mainstream Chinese media to do in-depth coverage on the brand. Step by step, without a single TV commercial, the Princetown slipper has become one of the most popular luxury shoes in China today.
Along with this a sizeable percentage of Chinese KOLs and celebrities are now running accounts on Western social platforms, with a fair amount of followers from the Chinese market. For example, Lu Han (@7_luhan_m), a popular Chinese actor,  sees over 10 million followers on his Instagram, and is currently the top followed Chinese celebrity.
Western social platforms still remain largely untapped by marketers within China, brands are potentially missing out on a massive opportunity to reach Chinese consumers that are willing and ready to consume content via these channels as well as local platforms.
At the same time, despite the similarities between Chinese and Western social platforms, there is still a large knowledge gap that brands need to be mindful of. Let's navigate this sprawling maze of China's Social Nation. Contact us if you want to find more!