---
Challenge
The Canadian Rakuten Kobo is market leader in digital reading: e-readers, e-books and audiobooks, Kobo Originals (original content) and a subscription for unlimited reading and listening called Kobo Plus. The PR campaign was therefore aimed at both the sales of devices as well as the promotion of e-books and audiobooks via Kobo Plus. All this is packed under the message: read anytime, anywhere, wherever and whenever you want.
Approach
Through a PR campaign targeting newspapers and tech press (the latest hardware) as well as lifestyle press (what are the latest book trends?) and outreach to influencers, Kobo and TEAM LEWIS show how much fun reading can be. And with the latest technologies, reading also fits in well with the current era. With digital reading you no longer have to lug around piles of books, you can even be read to 'on-the-go' during a car ride or a relaxing walk thanks to audiobooks. Reading is fun and can be done anytime, anywhere!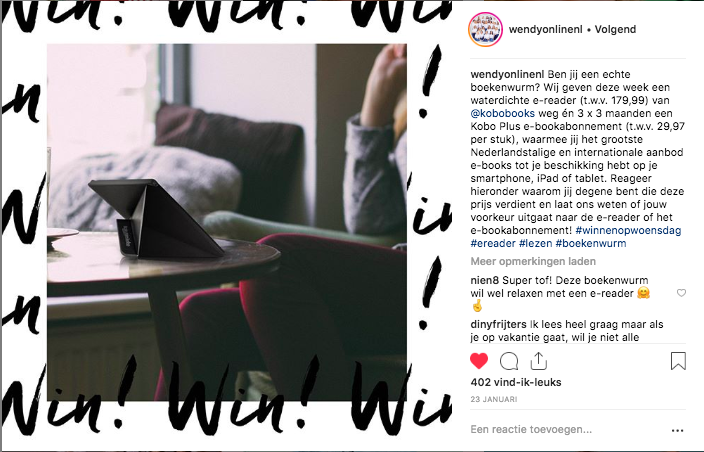 The ongoing PR campaign consists of spreading 'hard news', such as the product launch of the latest e-reader, but also 'soft news' is an important part of the campaign. Think news flashes about famous Dutch people who have recorded audiobooks.
10 years of digital reading
In 2019 bol.com and Kobo celebrated the tenth anniversary of digital reading. TEAM LEWIS created an infographic to show the timeline of the ebook evolution in the Netherlands.
This joyous event resulted in three interviews with trade media, including Boekblad, and an interview with Dutch daily de Volkskrant. The infographic also helped support the media pitches.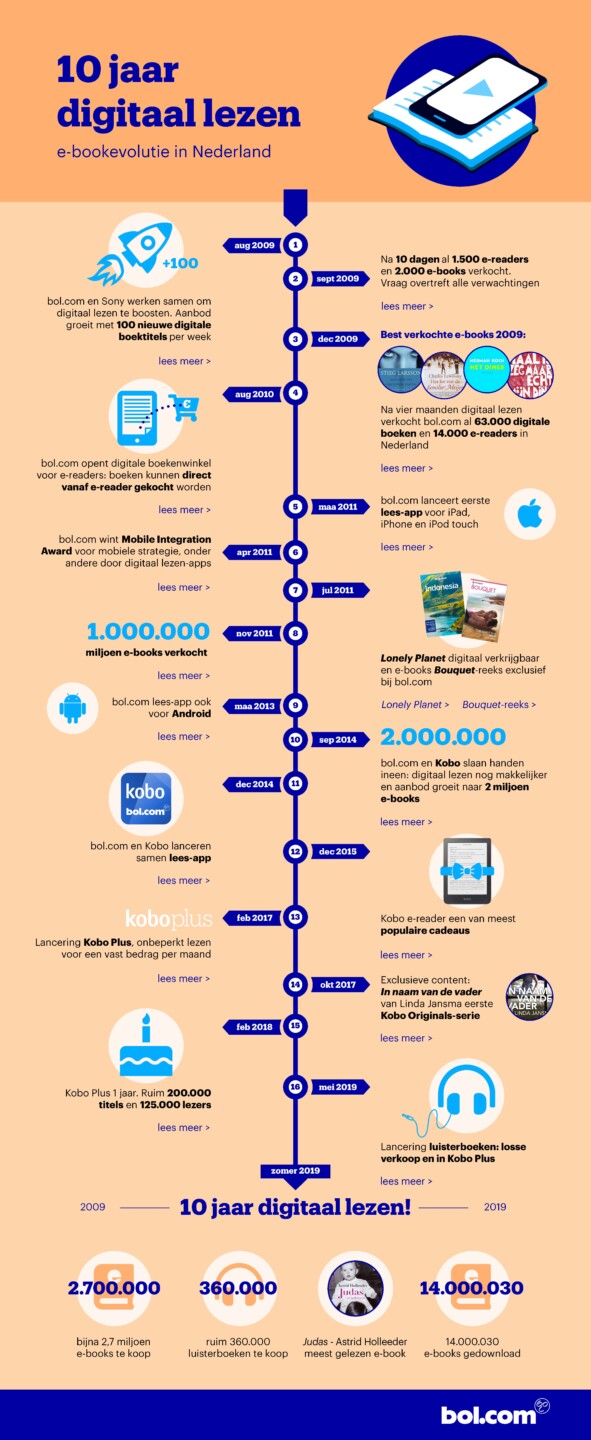 Results
In 2019 alone, the complete PR and influencer campaign resulted in:
750 articles
380 of these articles were about Kobo Plus
With a reach of over 308 million
99% of all articles had a neutral or positive sentiment