We revamped our solutions suite, explored new tools, developed new offerings, added a team member, and reconnected in person – all on top of our market research projects for clients!
We welcomed a new research analyst, Bren Ball, in March. Her media measurement skills have been such a valuable addition to our team. She has gained experience with primary research methodologies, refined her secondary research skills, and led the way on several research projects to support TEAM LEWIS pitches. She has also taken her interest in TikTok to a new level by developing a TikTok analysis framework that we have used to inform clients of trending social topics and identify potential influencers to partner with.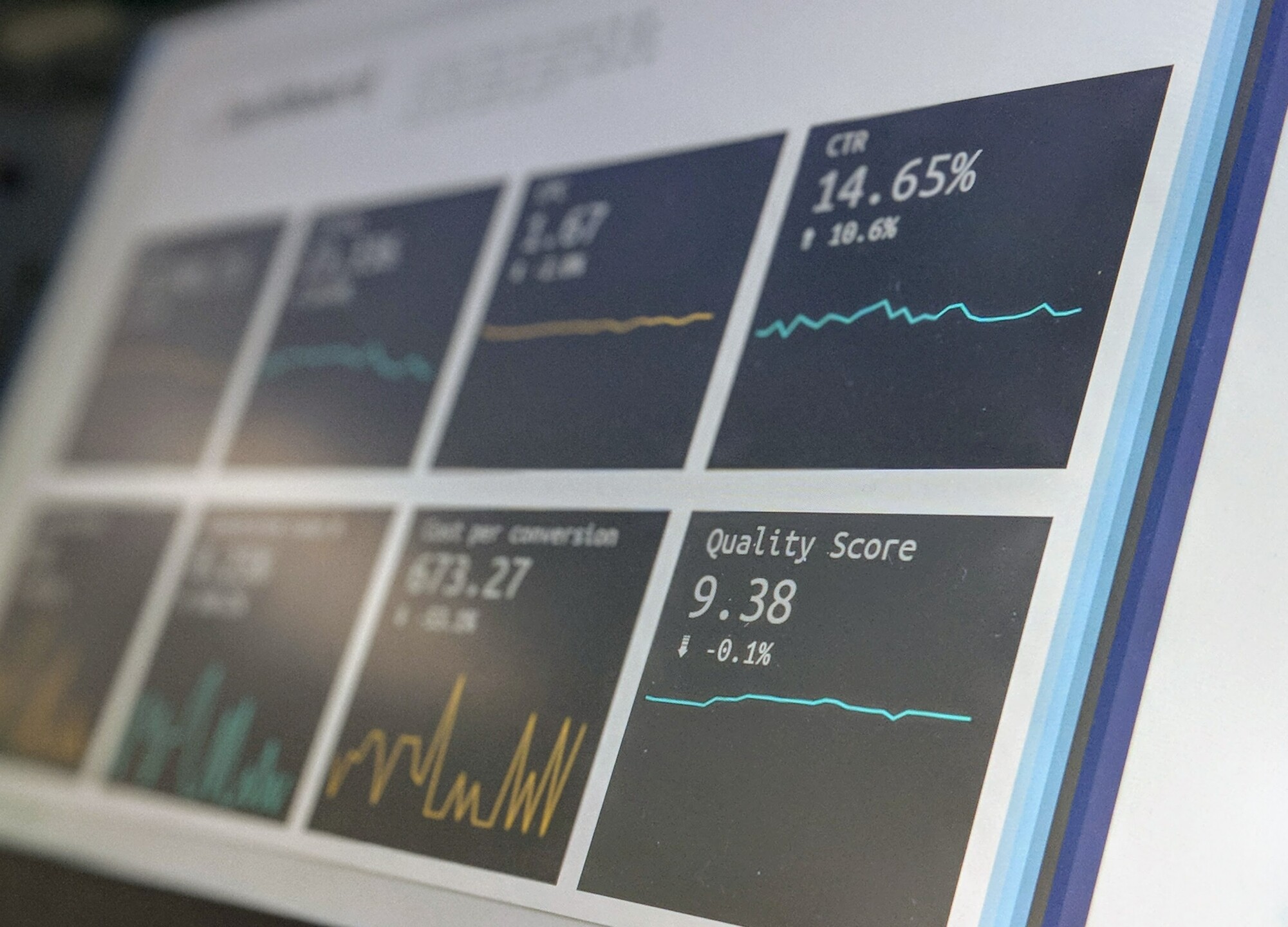 Our team also focused on reconnecting in person after a couple years of primarily remote work throughout the pandemic. Amy spent the summer months visiting our colleagues abroad in London, Amsterdam, and Munich. She also attended the Mid-Atlantic Marketing Summit this fall. Kristen visited the TEAM LEWIS offices in Chicago and Boston this fall, and Sarah visited the TEAM LEWIS offices in San Diego and San Francisco earlier this month.
One focus of our office visits was hosting a session to review our new research solutions suite with our colleagues across TEAM LEWIS. The new suite provides a framework for the key ways we can support clients in their PR and marketing efforts, grouping our services into 4 categories:
Explore Your Market

Build Your Brand

Understand Your Audience

Refine Your Strategy
This year, we served clients in numerous industries including MarTech, cybersecurity, FinTech, consumer electronics, SaaS, telecommunications, financial services, and not-for-profit. We completed 16 quantitative research projects and surveyed over 21,000 respondents across 25 countries:
Argentina

Australia

Brazil

Canada

China

Colombia

Czech Republic

Finland

France

Germany

India

Indonesia

Israel

Malaysia

Mexico

Singapore

South Africa

Spain

Sweden

Taiwan

Turkey

UAE

United Kingdom

United States
Some of our most memorable quantitative projects from the year were PR surveys for BlackBerry, Movable Ink, Sage, and AMEX. We also conducted several Brand Heartbeat studies this year, including a pre- and post-campaign study for Fluidra led by Sidney and Susanna.
Our team also leveraged other research methodologies on several projects such as marketing tonality reports, social listening reports, influencer identification, and qualitative market research studies like focus groups and in-depth interviews. We completed in-person earbud comparison testing for a consumer electronics brand. We even helped a manufacturing software company gather feedback from their customers and employees using qualitative research. We also supported 30+ new business opportunities for TEAM LEWIS with pitch research including industry trends analyses, competitive analyses, and media measurement.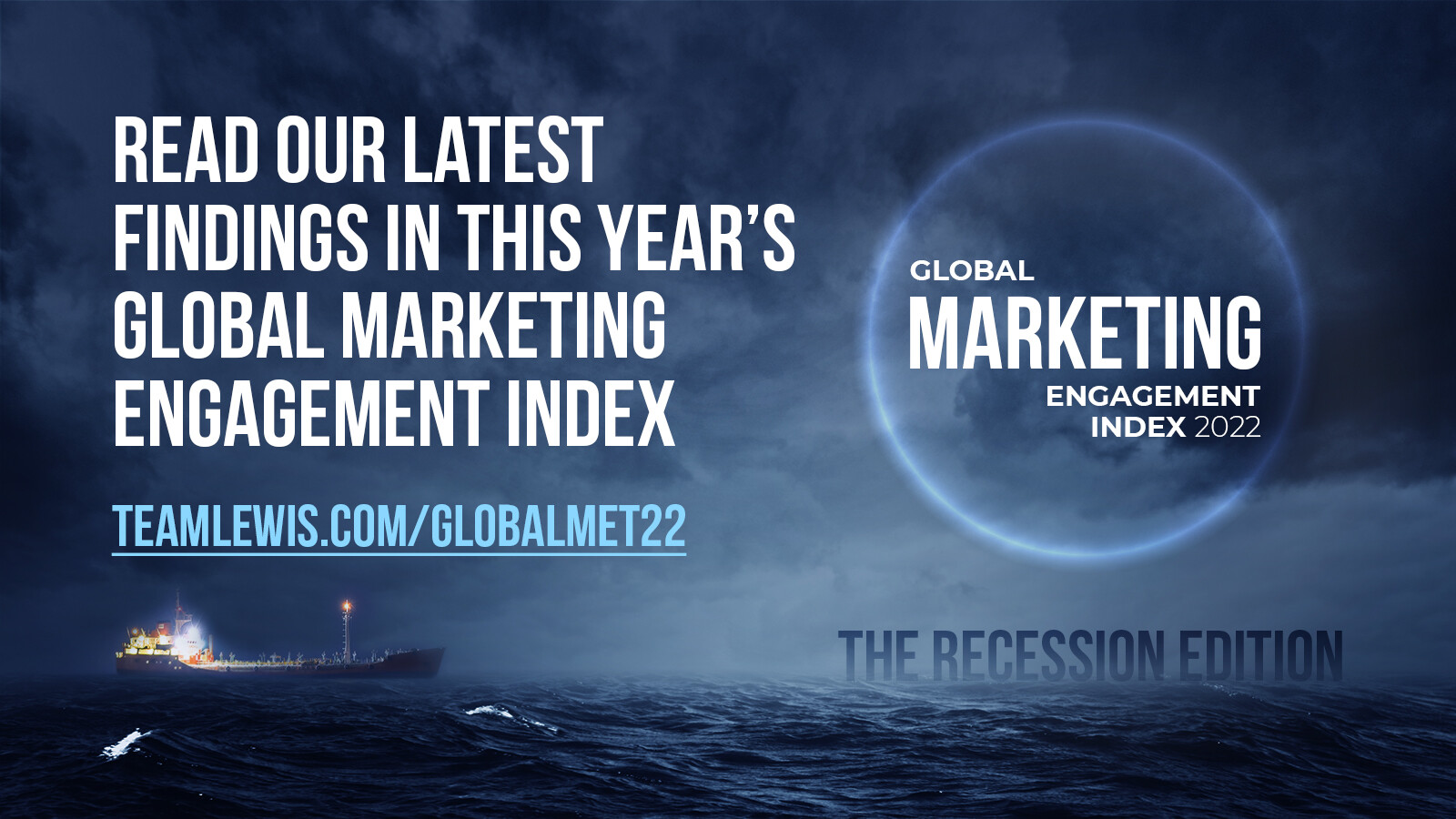 In addition to client work, the team also led the fifth annual Marketing Engagement Tracker (MET). We found that, on average, companies' scores on digital marketing, media, and CSR / ESG decreased year over year. On the other hand, companies' average scores on social presence, user experience, and website reporting increased from 2021. Looking forward to 2023, we recommend that companies (1) work closely with their PR teams to be prepared for fast-moving new cycles; (2) produce timely, relevant, and unique content for their target audiences; and (3) use social channels appropriately – meet your target audience where and when they are.
We are looking forward to continuing to support clients across a wide array of industries throughout 2023. In this period of economic uncertainty, we believe that companies should continue to invest in marketing and research to ensure that they are making data-driven and educated decisions. It's more important than ever for companies to leverage the power of research.
Interested in market research but don't know where to begin? Reach out to us at [email protected] with any questions.