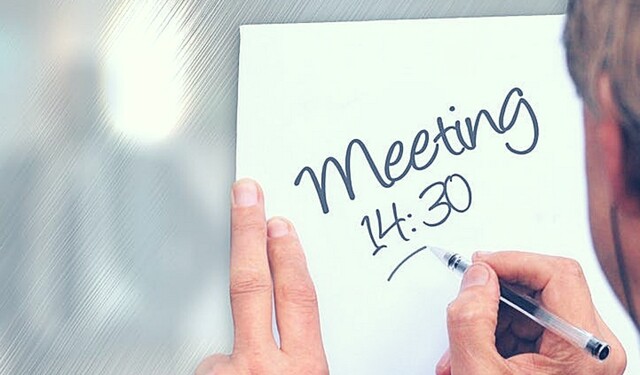 According to The Muse, professionals are spending on average up to 50% of their work day in meetings and in the world of marketing this is definitely true. Imagine your productivity if you could do all of these meetings in half the time.  More time for strategic thinking, copy writing, art directing and analysis…the things we would rather be doing.  It's possible.
Our team is rethinking how we run meetings and is implementing the following golden rules:
1. Switch Off
"Please stow all portable electrical devices for the duration of this meeting." Want to ensure a meeting lasts longer than necessary? Let everyone check emails, monitor their social channels and text their mom during a meeting. To have a productive meeting you need everyone focused and contributing.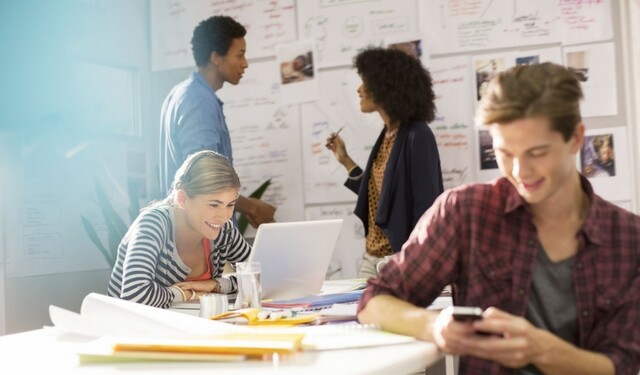 2. Stand Up
It's called a 'stand up meeting' for good reason. Because you all have to actually stand up for the entire duration of the meeting. No one wants to stand up for long so it is guaranteed way to ensure attendees are brief and focused. If you are trying to quickly organize a team or have a daily or frequently recurring meeting – make it a Stand Up.
4. MISSING!
I would rather cancel a meeting than proceed without the right people in the room.  If you can't get the decision maker or rainmaker to attend the meeting it is probably futile to do it without them.  Reschedule and save everyone's time.
5. Lead Like a Boss
No one is going to complain if you put your bossy hat on to lead a meeting if they are all going to get more out of the meeting – and faster. So plan your meetings in advance and provide structure.  Make sure you summarize the outcome and ensure everyone knows the next steps.
Go ahead and give these tips a try. You'll soon enjoy the benefits of shorter meetings and happier teammates.

Interested in a career with LEWIS? Learn more.