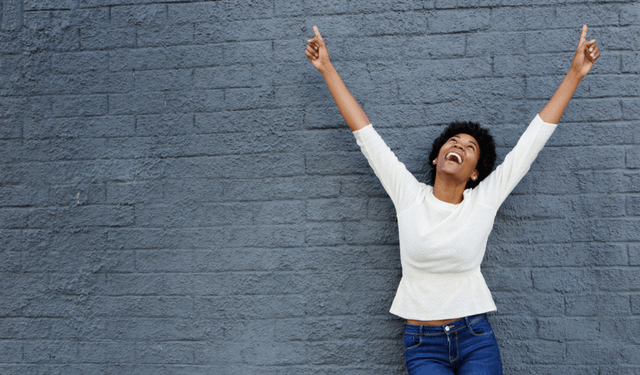 This may be your first time working outside of a textbook or simulation and on real client work. While this can feel daunting, it is important to remember that you have the power and tools to set yourself up for success. Follow these four tips for personal and professional success in your agency internship:
Immerse yourself in the company and brand culture
Before you jump straight into the action guns-blazing, take the time to truly observe and immerse yourself in the company. During your first week at the agency, you will no doubt be overwhelmed with the amount of information given to you. Be sure to take detailed notes so you can review everything presented to you, no matter how small. Poke around the client files you are given access to. Observe the office culture. Ask your new co-workers questions until you have a solid understanding of the company and brand culture!
Taking the time to go through files of past client work and notes allows you to have a solid understanding of the current status of the account. If you are prepared, it will show in the quality of work you do with the client account team.
Don't be the person who asks questions that could have been answered if you took a few moments to search for the answer yourself, set yourself up for success!
Don't sit around wondering how you are doing…ask!
If regular one-on-one check-ins with your direct manager are not built into the internship, request them! This gives you access to feedback on your work and different areas where you can improve. Do not go blindly through your internship unsure of how your work is being perceived. Learn to not take feedback personally and understand that this is how you are going to grow in your career. Check-ins are a two-way street, if there is something you want to gain experience in – ask! Be honest with your supervisor about what you are hoping for, you'd be surprised what opportunities will be opened for you if you make your wishes known!
By keeping the lines of communication open with your supervisor you show that you are open to constructive criticism and want to learn for their wealth of knowledge and experience. Not only will you build your skillset quicker with consistent feedback, you will be building solid business relationships through the mentorship you will receive.
Stay thirsty for knowledge!
I am a firm believer that to grow personally and professionally you need to seek out opportunities to constantly learn. Make a commitment to keep educating yourself and it will show through in your work. There are several ways to go about this:
Setup Google Alerts – Set up alerts for key trending topics in your industry, your clients, your client's competitors, etc. This is the easiest way to have relevant, timely information delivered directly to your inbox! A few alerts I follow are digital marketing, marketing trends, content marketing, and influencer marketing.
Listen to Podcasts –  Everyone has time in the day to listen and learn from podcasts – on your daily commute, while getting ready for work, while working out. There are incredible podcasts that give you access to top business professional's advice and stories. The best part of podcasts is they are easy to access and free! My personal favorites are The Tim Ferriss Show and The Accidental Creative.
Read Educational Books – It is no secret that the most successful people all have one pastime in common – they read, a lot. If you want to build knowledge quickly, start reading educational books in the areas where you need to build your skillset. For example, if you are working with E-commerce clients for the first time, read DotCom Secrets: The Underground Playbook for Growing Your Company Online to learn how to build traffic and conversions successfully with marketing and sales funnels. If you are having trouble creating content that your consumers engage with, read Made to Stick: Why Some Ideas Survive and Others Die. There are books written for every topic and marketing trend you can possibly imagine.
When you are passionate about your personal and professional development, you will become a valuable asset to your team and have relevant and fresh ideas to bring to the table! If you want to be a thought leader, listen to stories of successful people and how they got there. Learn from other's failures and mistakes to avoid the same pitfalls in your career and with your client work!
Just say yes!
You are interning above all to learn and grow and gain experience. If you have the bandwidth, take advantage and say yes to each and every opportunity thrown your way. Do not hesitate to volunteer yourself to take on tasks because you doubt your ability. Jump in – you are here to build your skillset!
Interning allows you the flexibility to take on projects you may not be fully qualified for or have the experience – don't worry! You have an entire agency supporting you and available to help teach you along the way. The only way you will grow is through taking chances and running forward with every opportunity that comes your way. Don't limit yourself by sticking in your comfort zone! Show that you are willing to be a team player, and you will no doubt be noticed.
Agency life can be demanding, yet incredibly rewarding. Enjoy your time interning and building up your skillset. Don't forget that everyone represents the company brand – whether you are a full-time staff member or intern!  If you take the time to invest in yourself and truly learn the company and agency culture, it will shine through to everyone you work with. Remember, you can't kick ass by sitting on it – stay informed, ask for feedback, take the initiative, and put yourself out there!
Interested in interning at an agency? Check out our opportunities.