Recently my colleague, Eric Thain, talked to us during a webinar about the use of AI within the communications profession. Opinions were pretty divided on this and some of my colleagues were even pretty skeptical. Because how does this affect us? Will robots take over the writing of press releases and will our customers be 'personally' welcomed by a chatbot via the website? What are you going to achieve with AI?
Scare a chatbot
My first reaction to a looming chatbot on any website is click away. And not just the chatbot, but the entire website. I am shocked when it sees that I am browsing around on a website. And then, of course, it pops up for an average website for dog food, and not something dubious if you understand what I mean. But now I am talking about using AI for marketing purposes, such as customer service. Let's get back to PR and communications.
Handy gimmick?
My colleague Michiel de Ruijter already wrote about the role of robotisation in journalism three and a half years ago. He clearly saw advantages in the use of robots. For example, if you have several reader profiles and make sure that you write without spelling mistakes, you can have automated messages matched to target groups. Very useful, but we have to ask ourselves whether this is worth the investment. Let us not be too distracted by the high gimmick content of AI!
Not for consultants
My conclusion is that there are two sides to AI for me as a consultant: on the one hand I have to see if I can use AI effectively for my own office. On the other hand, I have to see if I can apply AI in the campaigns that we run together with our clients. Personally, I am of the opinion that using AI applications for us as an agency will not contribute much. Person to person contact rises above and the human touch to our press releases is better emotionally – and resonates more with our clients.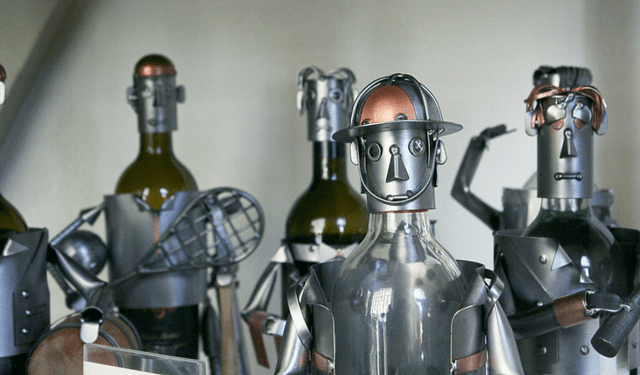 But for creative campaigns
But the use of AI within customer campaigns is quite different. For example, developing a chatbot for a very specific campaign can actually contribute to the interaction with the brand and involve target groups that otherwise can not be reached. Disney did this, for example, for the promotion of its animated film Zootopia. Disney fans could chat with Judy Hopp, one of the characters in the film. Together with Judy, they could solve a mystery, which led to millions of interactions in just two weeks. Suddenly, Zootopia became instantly interesting.