While authenticity helps fuel success in today's over-traded markets, as consumers search for greater meaning and sincerity from the brands they choose, as a brand where do you start to define what makes you unique as a brand? How do you craft your brand story from there and how do you make sure you deliver on your promises? And last but not least, how do you engage and build true advocacy?
To help address these questions, LEWIS Singapore recently hosted its #brandauthenticity event that brought together four guest panelists who shared their own experiences of creating an original brand story and experience, and discuss the roles that influencers play in the process:
Taj Meadows, Head of Policy Communications for APAC, Google
Michael Agnew, Head of APAC, Foresight Factory
Rachel Lim, Co-Founder of Love, Bonito
Miek Gielkens, Managing Director, LEWIS Singapore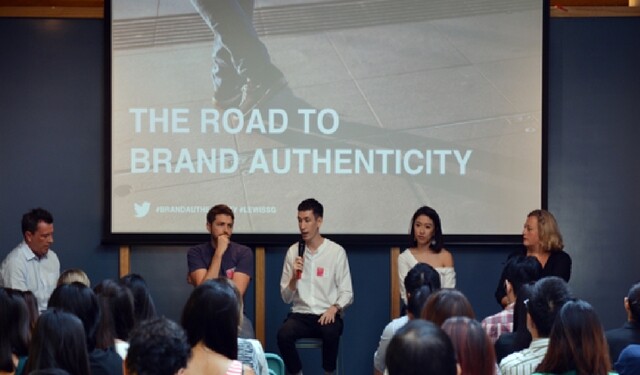 Moderated by our own Matt Pearman, the panel shared their knowledge and insights with 35 guests from a wide range of industries, such as hospitality, gaming, technology, aviation and more.
Here are the 4 key takeaways from the panel discussion:
1. Defining what your brand stands for:
The first thing you need is define what your brand stands for and its purpose. Why do customers love your brand and what sets you apart from your competitors? Authentic companies don't try to be something they're not, but instead recognize what they are, what they do best and what customers value most about them. The easiest way to find out what this is, is to listen to your customers and to people interacting with your brand. Analyze your social channels and fora and interact with your audiences to find out how they truly feel about and look at your brand.
2. Be Committed:
Authentic companies are open about what drives their business. Don't hide your motivations but speak candidly about your mission and be transparent about your business practices. Empowered customers can then judge for themselves whether your brand is living up to the standards it set for itself and remains committed to that spirit on a daily basis. On top of that it will also spark meaningful engagement from your audiences.
3. Remain culturally relevant whilst staying true to global brand persona:
Customers expect brands to have a single coherent personality and to relate to them on a human scale, not a corporate one. Cultural relevancy plays a big role here, especially in these days where brands tend to operate on a global scale. Striking a balance between being locally relevant as a global brand is not as tricky as it may sound.
Start by dropping the marketing speak and be genuine in your communications. Next, make sure you are in touch with what makes your customers tick. Listen to them and to what's going on in the local market and use that feedback to source for local ways to make the brand relevant to the community.
4. How to effectively engage with influencers:
It is generally accepted that word of mouth and peer recommendation are the most effective forms to build advocacy for a brand. This explains the increasing interest in influencer engagement and/or advocacy. Influencers being individuals who have established their authority and credibility around a certain topic or subject matter. Although engaging with influencers is not an exact science, paying them usually won't help your brand in the long run. Most of the influence these individuals have and thus their ability to affect the actions and behavior of other people, stems from the trust and goodwill they have generated among the members of their community or network. When payment comes into play, more often than not, personal relationships are corrupted.  A much better approach is to start building relationships with influencers. Start small, with a handful of influencers and build your program from there.
Additionally, one category of influencers that often gets overlooked are a brand's own employees. However, they can be your biggest advocates. To have them speak about your brand can be a powerful form of influencer advocacy.
Overall, navigating the authenticity and influencer advocacy journey doesn't need to cause any headaches, as long as your brand is genuine, honest and stays committed to its purpose.
Find out how LEWIS can help your brand.