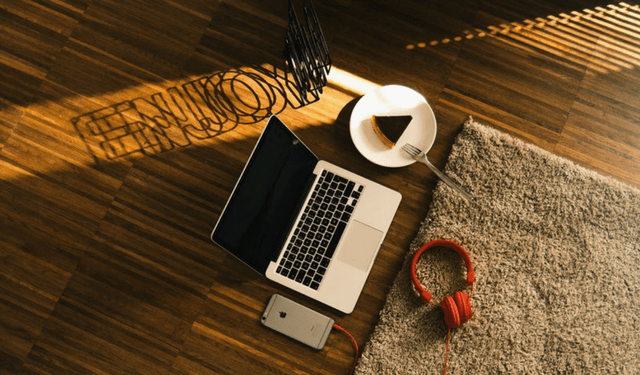 A trend that lasts?
The reason why podcasts are becoming increasingly popular is obvious. Making, but also listening to, the podcast is becoming easier. And just like watching television on demand, we want to be able to decide for ourselves when we listen to which radio program or which documentary and which conversation we are listening to.
Will this trend last? I expect so and at the same time I hope so. That is why I hereby pay tribute to the podcast with which I hope will only become more popular in the coming years.
Why? Well, when I drive to the office in the morning, for example, I am almost always condemned to listen to radio programs where the DJ is actually a bit too cheerful for my taste; they play games and quizzes or interview artists that I don't find interesting. The podcast offers a fantastic alternative. I can choose what I listen to, how long I listen to it, and when I listen to it. But not only does the podcast have added value to my personal life, it is also an interesting development in my field. What makes the podcast actually so effective and interesting? And what can we do with it in the field of communication?
On demand
The fact that on demand radio is becoming increasingly popular is not a surprising development. Apps like HBO Now, Hulu, and don't forget Netflix, make the traditional television subscription unnecessary. In the evenings, you lounge on the couch, start one of the applications on your television or via your smartphone and you have access to all the programs you can think of, without being dependent on broadcast times. Ideal right? Not only do you use these apps at home, but you also use them on the train, at the airport, or even during the fifteen minutes you spend waiting for the bus.
Radio on demand and podcasts, actually offer a little extra benefit. You don't even have to look at your screen anymore. You can simply listen to your favorite shows at any time, such as Atlanta Monster, The Daily, or Oprah's SuperSoul Conversations. The number of podcasts increase by the day and, with that, the choice of different podcasts. There are podcasts that last about an hour, that include in-depth interviews. There are podcasts that tell exciting documentaries, such as one of my favorites: 'The eye of darkness' (which is highly recommended). And lastly there are somewhat shorter podcast that tell true stories on a small stage, such as Toomler (podcast: This is Actually Happening).
Podcasts offer you the possibility of entertaining yourself while you are running, driving, on the train, or wherever you want, but also to learn something. For example, this is done by listening to podcasts about your own field (Wayne Parker Kent or Digiday), or in my case the field of my clients (NUtech, TEDtalks).
Branded podcasts
When I look at the added value of the podcast in my field, I quickly think of branded podcasts. More and more companies are using podcasts themselves and it is a good way to load your brand with quality content. Consider, for example, the NU.nl podcast in collaboration with ING, called 'Ready for the Start' . In this series, a NU.nl reporter spoke with five different startups, after which someone from ING also spoke to give smart tips for starting up your own company. Interesting content that shows the name recognition, but also the thought leadership of ING.
The podcast simultaneously creates a strong bond with the audience; the listeners have consciously chosen to listen to your podcast and listen very attentively. "A well read article yields a few likes, a well-listened podcast many reactions," said Tim de Gier founder of Day and Night (a platform for the Dutch podcast) earlier in an interview with the NOS. At the same time, it also offers companies the opportunity to come to the table with interesting prospects. ING, for example, also started discussions with startups that were already working with the bank, or were interesting candidates. It is a win-win: quality content about the field is created and company connections are expanded.
How do you stand out?
But then of course there is always the question; how do you, as a company, stand out among all those other podcasts? And how do you ensure that your podcast is listened to most often?
This is and remains a difficult question to answer. On the one hand because there is no general, well-functioning platform for podcasts. Of course there is Spotify, iTunes and SoundCloud or the pink podcast app on the iPhone, but there is not one platform where it all comes together, like with video on Netfilx or Youtube. This means it is difficult to figure out how often the podcast is actually listened to. In addition, the podcast is not so easily divisible via Twitter or Facebook. Therefore, we fall back on traditional word of mouth advertising. This isn't such a bad idea, because it turns out that this form of advertising still works best in many cases.
Of course, then your organization must be easy to find. A number of tips:
1. Create your own platform. 
A very good example of this is Wayne Parker Kent. You can find all the podcasts on the website and it's regularly referred to as the meeting point in the podcast.

2. Work together with various media partners.
Make sure that your podcast can be found at a publisher or publication that matches your specific target group.

3. And finally; create good content. 
It is almost a cliché, but content is the master that attract listeners. It must connect with your target group, not as commercial, but above all, as qualitatively good.
The podcast enriches my private life. I simply enjoy it a lot and avoid boredom in my car. At the same time it is a medium that can sometimes become very important in our field and I can not wait to continue to follow and perhaps even continue with this development.
Stay ahead of the latest trends by reading other LEWIS blog posts!