What we discuss less is that this increase of incidents is met with an increased need for cyber security talent – both in number and capability. More than 209,000 cybersecurity jobs in the U.S. are unfilled, and postings are up 74 percent over the past five years.
Simultaneously, policy makers are focusing efforts on boosting cybersecurity strategy across the nation. Earlier this year, President Obama unveiled the Cybersecurity National Action Plan (CNAP) that puts in place "a long-term strategy to enhance cybersecurity awareness and protections, protect privacy, maintain public safety as well as economic and national security, and empower Americans to take better control of their digital security."
In my last post I discussed areas in the tech space that are making waves in the Department of Defense (DoD), and I think it's equally important to recognize a similar pain point felt in both industries – the cybersecurity skills shortage. In both the private and public sector, the need to bolster cybersecurity teams is becoming more prevalent.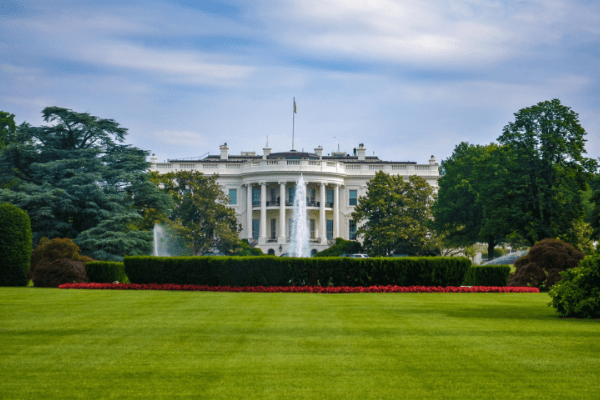 This year, the White House announced it's hiring its first CISO who will work closely with military and intelligence officials. And in his 2017 fiscal budget, Defense Secretary Ash Carter called for $7 billion in 2017 and almost $35 billion over the next five years to improve DoD's network defenses and build more training ranges for the DoD's cyber warriors, among other things. Military veterans looking to start careers in cybersecurity are even being offered free training in some locations to do so.
In fact, the availability of training and education is a core issue when it comes to cyber talent. According to the National Science Foundation, the percentage of high-school students that take a computer science class has fallen to only 19 percent in the last two decades. While this may be due in part to the idea that the newest generation is born into technology – with many toddlers even toying with tablets – the need for proper training is essential when it comes to battling and stopping cyber attacks.
The cybersecurity market is expected to grow to $170 billion by 2020 (it was $75 billion in 2015). With this growth we're likely to see more jobs in the cyber security field open up and the need for talent grow even more. And it's a transformational time for the U.S. as the government begins new initiatives to answer this call. Cyber experts are wanted and it will be interesting to watch what the impact on the state and frequency of attacks will be as this call for talent grows and is answered.

Want to learn more? Contact us!