Even though I love my job…
Why loving your job is the biggest cause of burnouts
The current workforce is starting to be dominated by one group. So, let's mention the elephant in the room – millennials. I am not a fan of the characterized stereotypes we read about this group, but one aspect of the stereotype does appear to ring true, and this has an effect on a lot of industries – they simply need to have an awesome job. Not just something that pays the rent and offers them career opportunities, but a job they truly love.
In my experience – being a millennial myself according to the literature – loving your job is great, but it's also the biggest pitfall for feeling burnt out at the same time.
Let me explain why. Frankly, I don't think that I am the most talented person walking around the world of marketing and PR. But, since I have so much fun doing this work, I believe I earn my spot at the table with my enthusiasm and energy. I get to work early, am passionate about the projects coming up and hope to get everyone as excited as me to crack a challenging brief. Problem at hand; my mind won't shut down and I am obsessively thinking about what we can, should and need to do next for the business.
You could say that people who are passionate about their work want to overachieve out of enthusiasm and an unstoppable drive to get the most out of every day. In other words, when you have an awesome job you work 24/7 to keep it that way. Which is great, because this passion will only push you further up the career ladder. But there is a thin line between having a great job and a great job that's bad for you.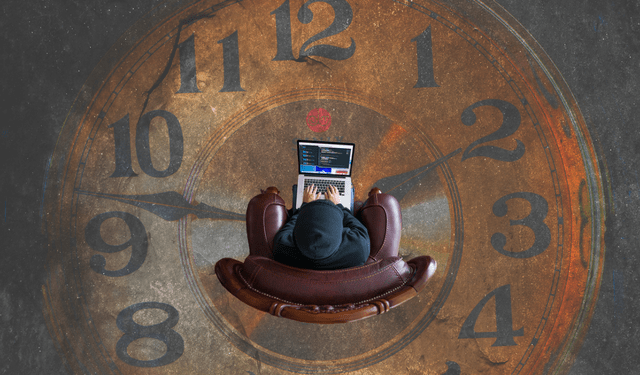 Avoiding the slow fizzle with side projects
For me, that moment of being really tired and fed up with work hit me when I joined another company, a great new and promising brand in the upcoming industry of organic food. Until that moment, I always told myself to have side projects for stuff I am passionate about as well. But those intentions of making time on a regular basis disappeared as soon as I started that new job.
The pressure of the organization and my own drive, resulted in me telling myself that this new job was my newest passion. The result: I lost almost 22 pounds in less than three months, couldn't get any sleep and looked like I hadn't seen any daylight for years. My ridiculous tunnel vision to make this job work, took its toll on my mind and body.
Feeling burnt out like I did – or having an actual burn out, which happens to a lot of people in this industry – has a serious impact on your physique, mental well-being and your social environment. According to the Harvard Business Review, such a state of mind doesn't happen overnight, they call it a slow fizzle—something that builds over time.
That means you can hardly prepare for that moment where you burn out. And you probably don't even have time to prepare yourself for that moment during work hours, because you need every minute of the day to keep up with the fast pace of the industry. Let's face it, in the end it's not only you who is overachieving…
Even though I made sure not to drop the ball in my relationship, new job or social life, I was powerless to the destruction of my own well-being. I quit that job as soon as possible, preventing me from ruining myself or disappointing the people around me; at home and at work.
Back at LEWIS, I experienced the power of my passion of side projects again. I wrote a children's book for my nephew, I went cycling on my own from Rome to Bari and contributed to numerous side projects of others, such as books, charities or startups.
I learned that it really matters what I do with my downtime. Of course, it is easy to crash on the couch and binge watch some series, but doing something engaging like writing, blogging or planning a trip gives me far more energy. It's stuff I look forward to doing at the end of the day and helps me get distracted me from things that are on my mind at work.
My wife's question was a good one and I need to think of a new project for 2018 to keep the fun and success in my day-to-day at LEWIS. If anyone has a suggestion, please let me or my wife know by commenting below. And I'm happy to hear your tips and tricks on how to keep having fun in what you do.

Looking to make a career change?