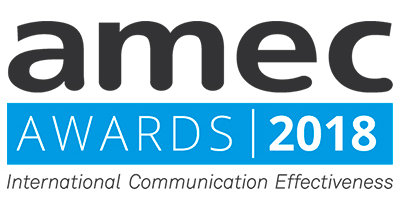 LEWIS, the global communications agency, is a finalist at this year's AMEC Awards. The awards recognize and celebrate excellence in research, measurement and insights.
LEWIS has been shortlisted for its campaign with analytics leader, SAS, for Most Effective B2B PR Campaign. The campaign aligned SAS to the EU's upcoming General Data Protection Regulation (GDPR) and demonstrated the critical role that data management and analytics plays in compliance. It was executed across paid, earned, shared and owned channels and reinforced SAS as a leading provider of data management solutions for GDPR.
Winners will be announced at the AMEC Awards and Summit Gala Dinner at the AMEC Global Summit 2018 in Barcelona on 14 June. Here is the full shortlist.