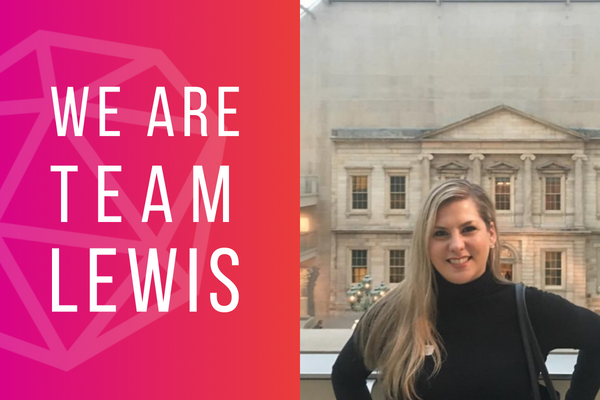 This week, we sat down with our Senior Digital Marketing Manager and asked her about her role and experience in our San Francisco office. Meet Courtney Imel:
How and why did you get into digital marketing?
I actually studied Communications at SF State. After graduating, I realized I wanted to focus on marketing, so I moved to Madrid and got a Masters In Management at IE Business School with a focus on Sales and Marketing. When I graduated and started looking for jobs, I had originally wanted something in consumer product marketing. But, at the time, social media marketing was taking off, so I kept seeing jobs in this field. I took a chance and got offered a job as a Social Media Analyst for a digital agency and ended up loving it. That's why I always say, "I didn't find digital marketing, it found me." I can truly say that I have found a career I really enjoy and that I'm passionate about, so I feel lucky.
What's your area of expertise and what verticals are your clients in?
My area of expertise is in paid media, with a focus on demand generation. My main clients are in tech (cloud/virtualization) and web hosting services.
In your opinion, what makes a digital marketing program successful?
In paid social, there are many components that go into making a campaign successful. Targeting is key, especially when working in the B2B space where the user may be more difficult to reach. We recommend advanced targeting through customer accounts and contact lists or retargeting. Most platforms offer this and it is where we have seen the best results for our clients. Overall, having a clear content strategy in place and creating content for users at each stage of the funnel and buyer's journey is extremely important in both awareness and lead gen programs.  Want to see conversions through lead gen strategies? Brands have to continually optimize their ad copy/messaging and creative, while also creating an optimal user experience. Shorter forms on social and taking advantage of the platform's lead gen objectives and ad placements is definitely recommended.
What's the San Francisco office like?
The San Francisco office is great – it's located in the heart of the financial district and the building lobby has these incredible hand painted ceilings, also known as the Sistine Chapel of SF! Haha, well maybe that's a bit of a stretch but it's nice to see each morning. The vibe is upbeat and lively and since we all sit really close to one another we all share ideas and talk about our weekends, laugh at our inside jokes, and there are also many clubs and activities (My favorite being the wine club!) .
What's your favorite lunch spot nearby?
My favorite lunch spot is Proper Food and Native. They offer healthy options and I just love the design of the stores. They are super pristine and inviting.
What song best describes the team you work with?
This Is How We Do It by Montell Jordan because we know how to execute and we get stuff done.
A taste of Courtney's travels and adventures…​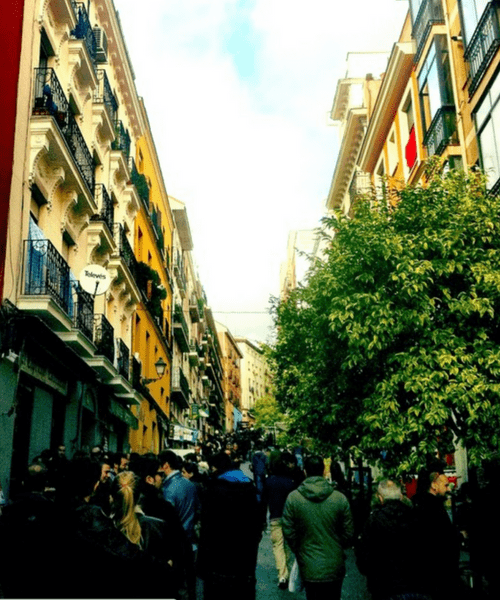 Here's a look at Courtney's dreamy street that she lived on in Madrid.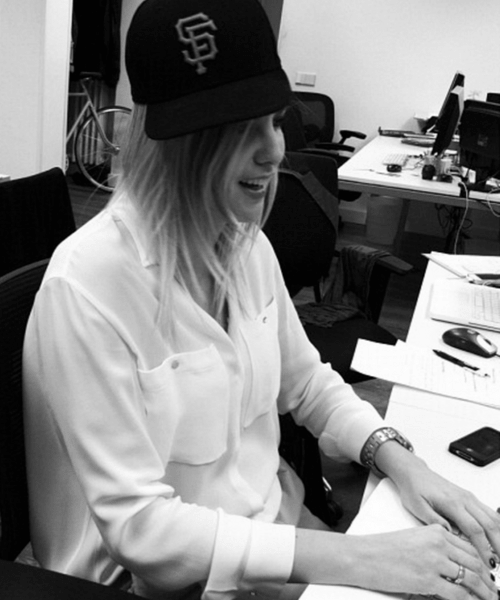 Courtney working in her first marketing role in Spain.
Now that Courtney is working for TEAM LEWIS, she's able to explore the areas around our US locations.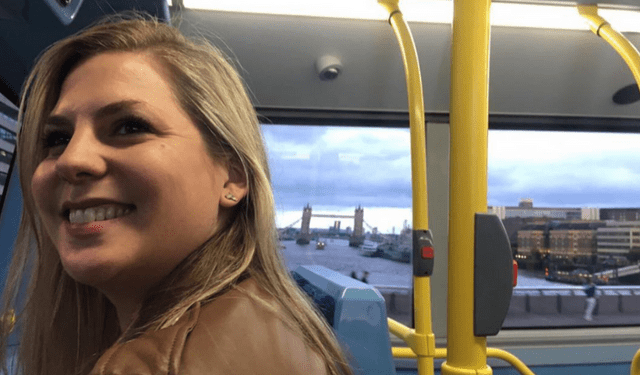 Last but certainly not least, here is Courtney during her travels to London.
Interested in learning more about TEAM LEWIS? See our current opportunities.