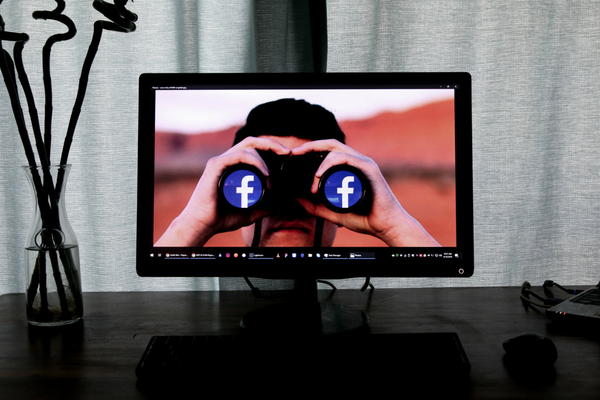 These are the five most important developments in the field of Facebook marketing that were mentioned.
1. The Three Big Shifts

"Conversation is the new lead."
"Community is the new brand."
"Your customer is the hero, you are the guide."
Said Thomas Moen, one of the keynote speakers and a leading Norwegian marketer, influencer and business coach. The above three big shifts underline the fact that brands no longer have to communicate alone. After all, the consumer is central. The trick is to engage with him/her and thus expose his/her needs. So, don't just talk about your brand, but also really listen to your target audience. This is also called the "Jab Jab" method. Before you start your sales conversation, it is important to first build a relationship with the target group, by giving more value to that than to the service you offer or the product you sell.

2. Use Illustrations

Since Facebook has announced that it gives priority to video content compared to static visuals, many timelines are now full of video material. This is again a challenge to stand out in the crowd. The solution? Use illustrations more often.

3. Facebook Pixel is King

Give Facebook the space to do what it can do best: collect data. How can you help them with this? By always installing the Facebook pixel on the pages you link to from Facebook. This pixel is a tool for data analysis, with which you can measure the effectiveness of your advertisements. You can use the Facebook pixel to gain insight into which actions visitors perform on your website and to reach interesting target groups. In addition, this pixel is also extremely useful for setting up remarketing campaigns, which allow you to guide your target group through a sales funnel. Visitors who have responded positively to your first advertisement will appear in a so-called remarketing list and then show you a second advertisement that brings them closer to a possible purchase.

4. Use Facebook Messenger

Worldwide, Facebook Messenger currently has more than 1.3 billion active users. In view of the changes in the Facebook algorithm of last February – when Mark Zuckerberg announced that he wanted to generate more meaningful interactions – it is only logical that Facebook Messenger is labeled as the new Facebook. By means of bots, you can automatically send messages to your followers. You can also filter messages and automate how you communicate with your audience. In fact,  research has shown that 66 percent of consumers would rather be approached by brands via messaging than via another platform. It is also true that the average person in 2020 will probably have more conversations with bots than with real people, according to Gartner.

5. Specify Your Target Group

Facebook is always looking for the most relevant content for users. By using the target group restriction for organic messages, even simply selecting an age or location restriction, you indicate that your content is specifically intended for a certain group of people and you are not randomly shooting messages on the platform . Learn how here.

The above tips are just a taste of the best practices  in the field of Facebook marketing. Which tips have you stayed away from and which tips have helped you lift your Facebook strategy to a higher level?

About the Author

Carlijne Brouwers works as a Paid Media Specialist at LEWIS Netherlands. She studied European Studies at the Hogeschool Zuyd in Maastricht and eventually ended up in online marketing because of her language bickering. Carlijne is responsible for the online campaigns of both B2C and B2B customers. Do not be fooled by her Dutch appearance, because through her international training, she does business in English, French or Spanish just as easily.