In August, the Pentagon opened a Silicon Valley office dubbed the Defense Innovation Unit Experimental (DIUx). With the government's reputation for being behind the technology curve, the Silicon Valley tech community is skeptical over the integration. Prior to joining LEWIS I worked on site at the Pentagon for the Marine Corps Public Affairs office. I may be a little biased, but the military has developed and operates arguably some of the most interesting and useful large scale technologies – from a tiltrotor aircraft that takes off like a helicopter and flies like an airplane, to mechanical mules that carry packs of supplies on the battle field. These innovations not only keep our men and women overseas safer and mission ready, but exemplify just how tech savvy Washington really can be.
As the Pentagon has taken steps to expand its reach to the West Coast in order to bolster innovation, I think it's important we take a look at what trends are already making waves in the Department of Defense (DoD).
The Cloud
As more private sector businesses migrate operations to the cloud, so are our Armed Forces – just this summer the Army issued guidance for commercial cloud migration. The transition is a part of the Joint Information Environment initiative, a DoD-wide move to standardize and consolidate IT networks. The initiative includes improving cloud computing capabilities for increased effectiveness of missions and security segmentation, as well as enhanced operational efficiencies.
Cybersecurity Diligence
The military, like most organizations, is identifying ways to stay vigilant against cyber attacks, as their frequency and damage are escalating. While the DoD is embracing such technologies as the cloud to bolster security, some branches are also going back to the basics. The U.S. Naval Academy is restarting efforts to teach sailors how to navigate using the stars, a skill they stopped teaching about 20 years ago. This old school technique allows the Navy to add in checks that live outside of a network – making sure they're always prepared.
Mobility
We're becoming a 24/7 workforce – BYOD policies and mobility are the key to staying connected and the military understands that. This year the Navy turned to Good Technology – a client supported in the D.C. office and leader in secure mobility – to provide personnel with a mobile device management program that secures official government data on multiple platforms. The Air Force began working with Good over two years ago for its mobile device rollout that allows airmen to access their personal applications, while keeping official Air Force data separate and secure using a container approach.
Drones
Drones on a more technical level and within the military are referred to as unmanned aerial vehicles (UAVs). The military began experimenting with unmanned aircrafts as early as World War I. A large benefit of their use was the ability to engage the enemy without putting personnel in harms way. Now, the DoD is looking for new ways to leverage the high tech capabilities of today's drones. The Defense Advanced Research Projects Agency (DARPA) recently announced it's funding a new research initiative to develop vanishing drones capable of precise, gentle drops of small payloads. By rapidly, physically disappearing these drones would help ensure supply drop-offs to troops in the field go undetected.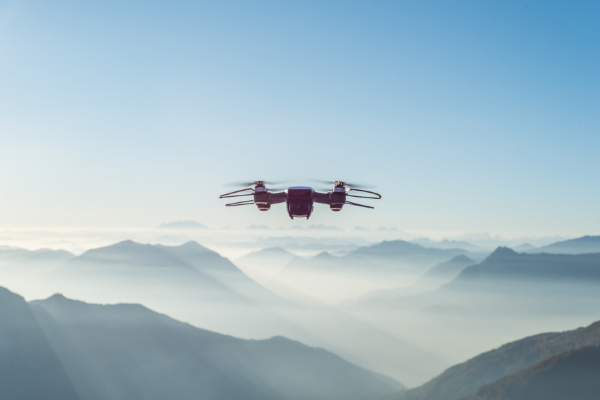 3D Printing
We see 3D printing is making waves in the fashion industry, but it also has a variety of potential uses for the military. One being plastic antennas which could help a group of soldiers or Marines avoid detection when communicating. Last year the Navy permanently installed a 3D printer on a ship for the first time to make scale models and syringe caps. While printing objects that match military specifications is a big hurdle, the Armed Forces are already embracing the trend.
The DIUx serves as a local point of presence for the DoD within Silicon Valley, aimed at increasing communication with, knowledge of, and access to innovative, high-tech start-up companies and entrepreneurs and their leading edge technologies. As the DoD continues this integration and its initiative to pursue innovative ways to sustain and advance the capabilities of the armed forces, we're likely to see these trends evolve and new, breakthrough technology take shape.
Read more about cybersecurity and technology trends on our blog page.