eMarketer recently came out saying that mobile is poised to take over TV in time spent. This means consumers will spend more time looking at their small screen than looking at their big screen. In 2019, mobile is expected to take up three hours and forty-three minutes of your day, whereas TV will take up three hours and forty-two minutes of your day. A slight overtake, but not in retrospect. In 2012, TV took up about four and a half hours of your day. That time is clearly eroding.
While this isn't a crushing blow for TV, it goes to show that more people are spending time on their phones and with good reason. Everything you could ever imagine is on your phone and within arm's reach. Going forward, brands should be focusing on content, especially short and snackable content: videos, social media posts, and infographics. This content will drive more time spend with your brand on mobile.
That being said, from a digital standpoint, we advise clients to think mobile first. An easy way to look at this, for the sake of alliteration, is by referring to the three Ls of mobile marketing: location, landing pages and learnings.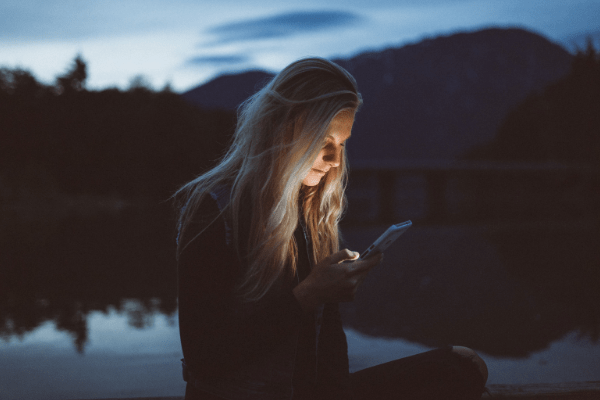 Location
When you're talking through mobile strategies, you should always think location first because of the vast amount of targeting that we're able to do and because we have our phones on us at all times. There is a lot of data that we're emitting and putting out into the world. This allows marketers to target people based not only on where they are currently, but also where they've been. By looking at location, you can answer simple, but essential, questions. Where are my audiences? What are they doing? And at what times? You can hone your strategy and really focus on being specific about the key audience you're trying to reach.
Landing Pages
The second L is landing pages. A mobile first strategy is going to be important for clients because most people are spending time on mobile, compared to desktop, and you want to make sure that you provide a good mobile experience. Even if you don't have the best mobile experience, you can work with different vendors to build a custom landing page. For example, if you are trying to drive a coupon download or trying to get people at a trade show to enter a raffle or even watch a video, we can work with vendors who build a custom landing page for your brand. Then you don't have to go through the task of retooling your whole site to make it mobile friendly. This buys you a little bit of time while you're making the adjustments and updates on the back end.
Learnings
The final piece would be learnings. Looking at the mobile landscape, there are a lot of opportunities. It's difficult to know exactly what to do. Each campaign is going to be different and we're going to have a different strategy for a different audience and for a different KPI. With that, we suggest starting small. Most vendors will allow us to work for about ten thousand dollars a month. This is a great way to start testing the mobile landscape, including different targeting tactics, different creative, and different channels. Whether that's native in mobile, video or banner ads, it's easy for us to take our learnings and then replicate them into something bigger.
As you can see, there are numerous ways to showcase your product and your brand through mobile. It's a good idea for your brand to get a head start by testing mobile marketing. Zenith recently came out with a study saying spend for mobile advertising is going to overtake TV advertising in 2020.
At LEWIS, we run numerous mobile campaigns and have a good number of learnings under our belt. We want to make sure our clients are at the forefront of this ever-changing channel. As the time spend with small screens increases, make sure your campaigns include mobile.