Working for the lives of people with Down syndrome
---
Mission
Asociación Juvenil Síndrome Down Navarra is a non-profit organization that works for people with Down syndrome through actions that contribute to improving their quality of life and defending their rights. It operates within the scope of the Foral Community of Navarra. The association is aligned with Down Spain (Spanish Federation of Institutions for Down Syndrome).
It has more than 150 partners and 200 collaborating partners. It was established in 1990 as the initiative of a group of parents of people with Down Syndrome who were looking for solutions to the particular problems that this disability entails.
Since then, countless activities have been organized: informative talks, conferences on education, workshops, extra-school activities, parties, excursions.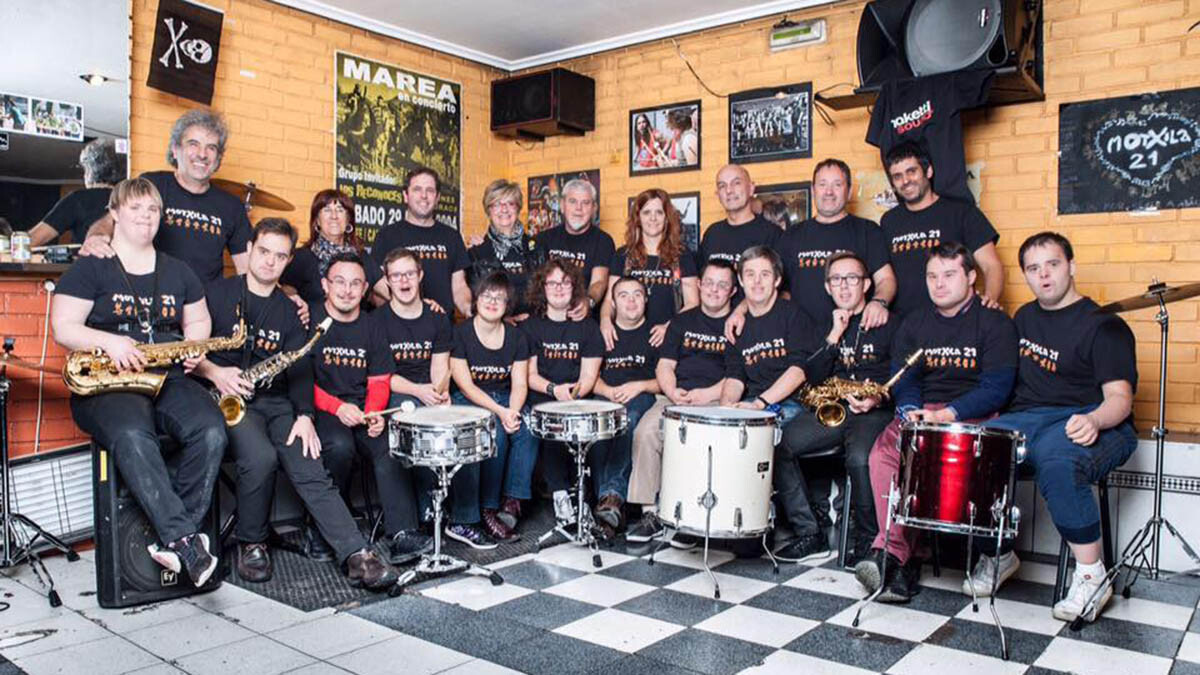 Why It Matters
Asociación Juvenil Síndrome Down Navarra does an amazing job with families and down patients. They run a great music group: Motxila21 made up of 12 kids with Down Syndrome and 9 volunteers, born out of the love of music and the effort of self-improvement.
It is a different but awesome initiative to let people with Down Syndrome express themselves, have fun, communicate, and do what they love the most. The feeling when you watch them on stage is unforgettable, what the audience sees is a group of people having fun, communicating, and getting truly excited through music. This donation is fundamental as charities such as this one are especially important now, with the current pandemic situation holding back donations. We need to keep working with the kids and their needs.