A 360º integrated strategy
---
eBay, the global commerce leader that connects millions of buyers and sellers in 190 markets around the world, was founded in San José, California in 1995, and arrived in Spain in 2002. During these 25 years, its mission has been to be the chosen destination of buyers to discover a unique selection of products to a very competitive price.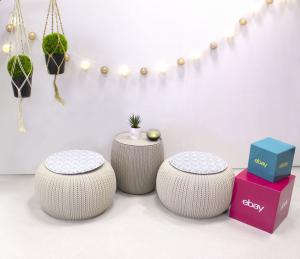 In 2019, the company sought to leave behind its historical positioning as a second-hand auction sales platform and give visibility to its extensive and quality inventory in the top media and social media platforms.
Strategy & Tactics
We developed a 360º strategy using public relations and digital tactics with the aim of gaining visibility and promoting the main categories of the platform and its inventory, the fast and free shipping services and its more than 10,000 professional sellers in Spain. To do this, we worked hand in hand with influencers from different areas (designers, psychologists, athletes …) to offer advice and quality recommendations to position eBay as a trusted platform.
We developed creative product listings and promote them in the main media and social networks, these product listings were tied to special days and events. In addition, special personalized packs were designed for influencers and journalists so they could see first-hand the quality inventory at very competitive prices and talk and publish about it.
Results
More than 1,900 articles & mentions were achieved on media and social platforms
Reached an audience of 422 million readers
More than 1,257 product placements were published on media and social networks