NTT turns Tour de France digital
---
Challenge
Since 2015, NTT Ltd. and A.S.O. have co-innovated a data-driven solution to provide insights into the Tour de France race for broadcasters and fans alike. They have created a data-driven platform that allows them to provide insight into the race across all platforms.
Now into the fifth year of partnership, NTT wanted to garner media attention with a fresh storytelling angle, while highlighting the continued digital transformation journey NTT and A.S.O. has accelerated for the sport.
Furthermore, the COVID-19 pandemic in 2020 created new challenges for NTT. The health crisis not only forced a delay to the start of the Tour, but it also limited the number of people who could be supporting the race in person. As a result, for the first time, NTT had to support the entire Tour remotely, with its team spanning across five continents, working to ensure that fans continue to have the best experience possible.
Approach
Rather than focusing on the challenges faced by NTT, LEWIS saw this as an opportunity to refresh the storytelling approach on this partnership story, to emphasize NTT's capabilities in leveraging technology for good – a value and purpose NTT holds close to heart.
When the Tour kicked off in August 2020, LEWIS embarked on a two-phase media approach. We reached out to selected tier-one media to secure a series of embargo interviews, followed by disseminating the main press release about how NTT is transforming Tour de France this year.
Our efforts did not stop there. When the Tour ended in September 2020, we followed up with journalists via a media alert on the lessons learned by NTT. This further brought about additional coverage, as well as media interest in interviewing NTT.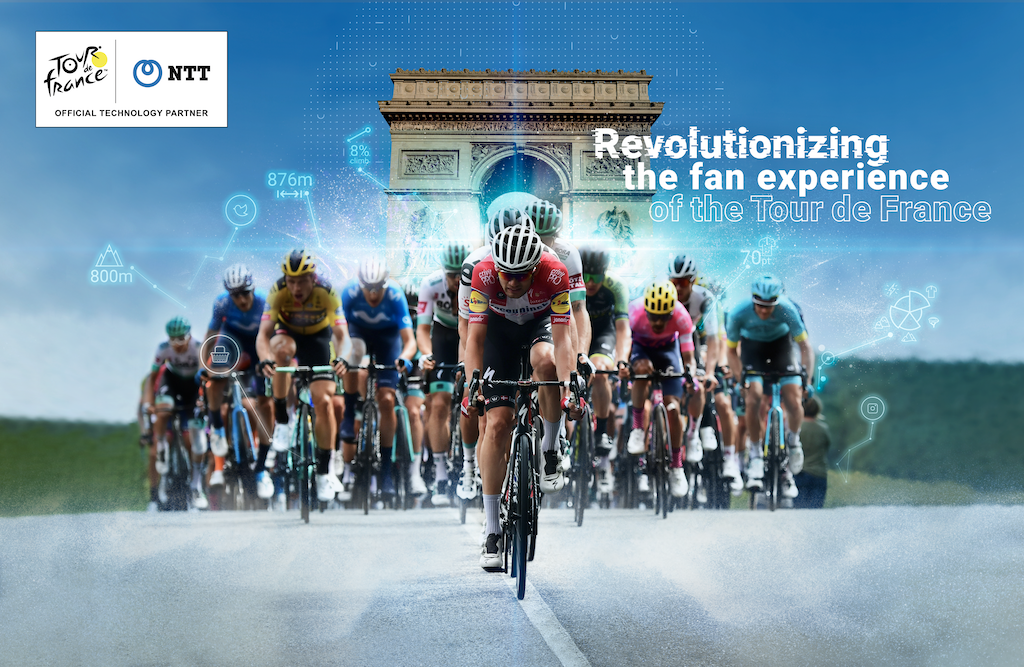 Results
APAC coverage:
5 x tier-one interviews that span across broadcast, dailies, and tech publications
Mass coverage across APAC:
Tour de France Becomes Virtual, 3D and Gamified (CDOTrends, 30 August 2020) 
NTT revamps technology platform for 2020 Tour de France (FutureIoT, 3 September 2020)
Peter Gray on Tour de France 2020 (CNA938 SportsTalk, 5 September 2020)
Tour De France 2020 Held Remotely for First Time in History (INDVSTRVS, 7 September 2020)
Tour de France 2020: How NTT is helping solve the biggest challenges ever (TechRadar, 12 September 2020)
NTT taps data analytics and cloud for Tour de France (Computer Weekly, 14 September 2020)
Cycling: Fan experience during Tour de France gets digital boost during Covid-19 pandemic (The Straits Times Online, 14 September 2020)
Tour de France fans on digital trail (The Straits Times Print, 15 September 2020)
World's premier cycling event, Tour de France, goes virtual (Techgoondu, 27 September 2020)
Tech in Sports: Tracking Data and More (CNA938 Tech Talk, 5 November 2020) 
NTT Ltd. To Power Virtual 'Global Stadium' Experience For Tour De France Fans (VS Daily, 26 Aug 2020) 
NTT Ltd. To Power Virtual 'Global Stadium' Experience For Tour De France Fans (One Malaya, 27 Aug 2020) 
Tour de France goes virtual for fans worldwide (Biz Tech Asia, 29 Aug 2020) 
NTT Ltd. To Power Virtual 'Global Stadium' Experience For Tour De France Fans (TechNave, 07 Sep 2020)