Helping Those Affected By The Floods
---
Mission:
Founded in 1935, Stichting Nationaal Rampenfonds supports local initiatives after a disaster has occurred in the Netherlands. With the recent floods damaging a great number of homes and businesses in southern areas of the Netherlands, Stichting Nationaal Rampenfonds kickstarted a donations fund. Those donations were funneled to local initiatives, who took and applied them to those most in need of urgent aid and assistance, for example to works to clear high volumes of mud blocking homes or roads, and make any urgent repairs.
Why It Matters:
Limburg is the most southern province of the Netherlands, an area that was severely hit by the flooding. Several TEAM LEWIS employees live in this province and have seen or even experienced the terrible situation up close, with much damage to homes and businesses.
The SNR supports small-scale projects that serve to give the local community an extra helping hand. The funds were distributed in cooperation with people and organizations on-site, analyzing where the greatest needs were provided service and aid where possible.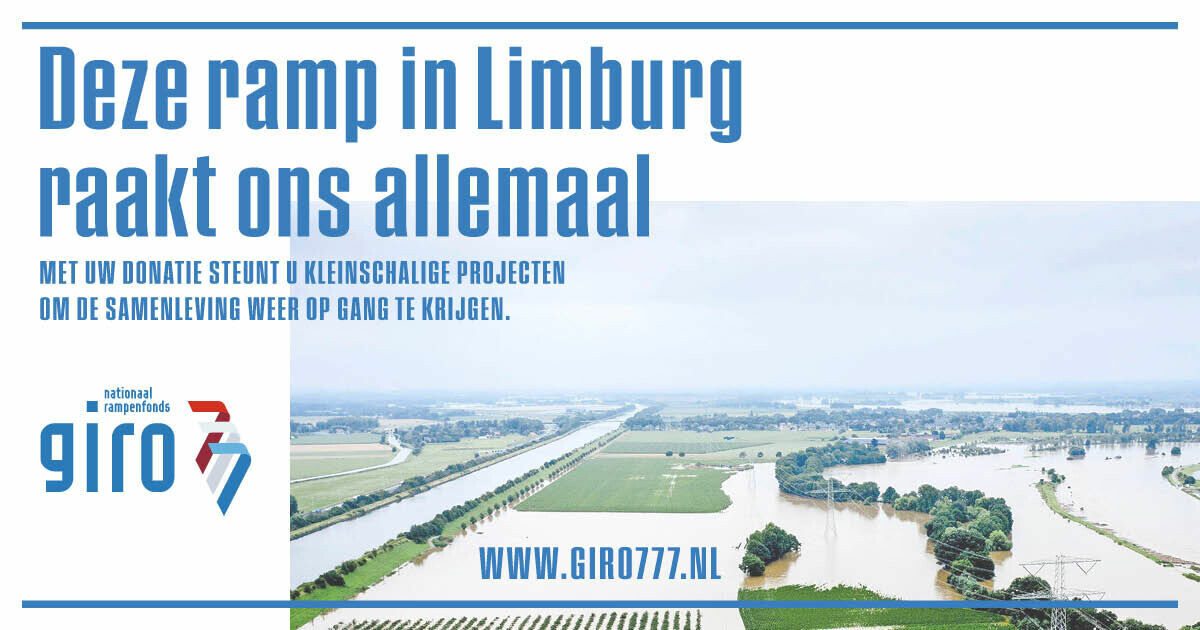 "TEAM LEWIS supports the people and businesses that were affected by these disasters. In this case, several TEAM LEWIS employees are from the worst affected areas but were not able to help financially. But thanks to the TEAM LEWIS Causes Program, we were able to support local initiatives in the affected areas." Iskander de Lange, Senior Account Executive at TEAM LEWIS Eindhoven.
"The most southern towns in Limburg were the first ones to be hit by the flooding in recent weeks. Everyone was in shock and extremely worried. Together with many neighbors, I had to evacuate my home. Helicopters flew over, fire brigades and police were everywhere, the dikes were reinforced with sandbags and people barricaded their homes. It felt unreal. Fortunately, my house was not affected by the water, but many others were not so lucky. It's heartwarming to see that there is a strong feeling of unity in Limburg and also in the rest of the country. Everyone is trying to help out the victims." Linda van Helden, Senior Account Manager, TEAM LEWIS Eindhoven.
"When I saw the images of the damage, my heart broke and I knew I wanted to help these people, because I saw that they had lost everything. I am grateful that TEAM LEWIS gives me the opportunity to do so." Evi van Lieshoud – Senior Account Executive, TEAM LEWIS Eindhoven.