Keeping Children Happy and Healthy
---
Mission:
The work of Stiftung Kinderglück is based on two pillars.
The first is the planning, development, and implementation of its own projects. The second, Kinderglück serves as a network for children's aid and acts as a contact for youth welfare offices and youth welfare institutions as well as children's hospitals and hospice services. The organization submits funding applications for the needs of children and young people in care. Within the organization, social workers, doctors, teachers, and authorities work closely to ensure that the help reaches the children and adolescents without detours.
The aim of Kinderglück is to work directly with all relevant institutions and provide them with supplies and professional care that help them in their daily work with children. This includes anything from school supplies to sending trained Youth Welfare Offices. The organisation also boasts child protection and health services, including their Child Protection Association, Clinic for Paediatrics and Adolescent Medicine, youth welfare centers, as well as independent providers of socio-pedagogical family support or intensive care for children and adolescents.
Through Kinderglück's network, they reach more than 10,000 children per year in these various ways.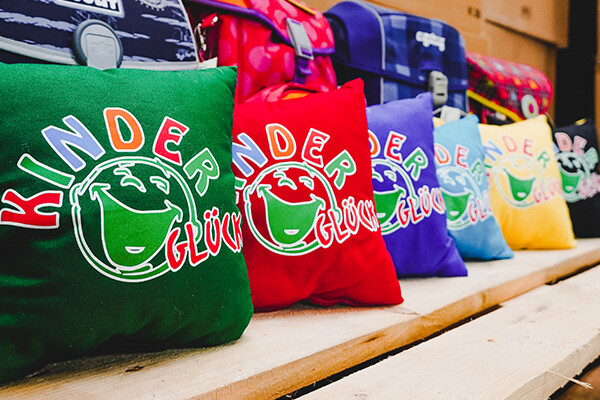 Why It Matters:
Children are the engines of a better tomorrow. Poor families are proven to have fewer chances to grant their children away to a good education and fulfilling life. Through its Causes Programme, TEAM LEWIS supports Stiftung Kinderglück to help children who experience a difficult start in life. By providing them not only with school equipment but also organising events and travel opportunities, they provide children with experiences. We need to invest in our children, to strengthen the society of tomorrow.
"I am so happy, that TEAM LEWIS has allowed me to support the local charity Stiftung Kinderglück e.V., that helps to equal chances between young disadvantaged people for a better start into their life.' – Kai Faulbaum, Associate Director, TEAM LEWIS Düsseldorf.