Supporting People With Autism
---
Mission:
Autistic young people often find themselves isolated because they struggle to understand and relate to other people. Indeed, part of the diagnostic criteria for autism is persistent difficulties with social communication and social interaction. Being in a social situation can thus lead to heightened anxiety, lack of confidence, and low self-esteem. All of which can result in them being isolated at home with few or no friends or opportunities for socializing. This in turn negatively impacts parents, siblings, and other family members.
The Autism Group offer a warm, well-informed response to the needs of young people on the autistic spectrum, their parent, carers, and the wider community through our special interest groups, workshops, and parent support services.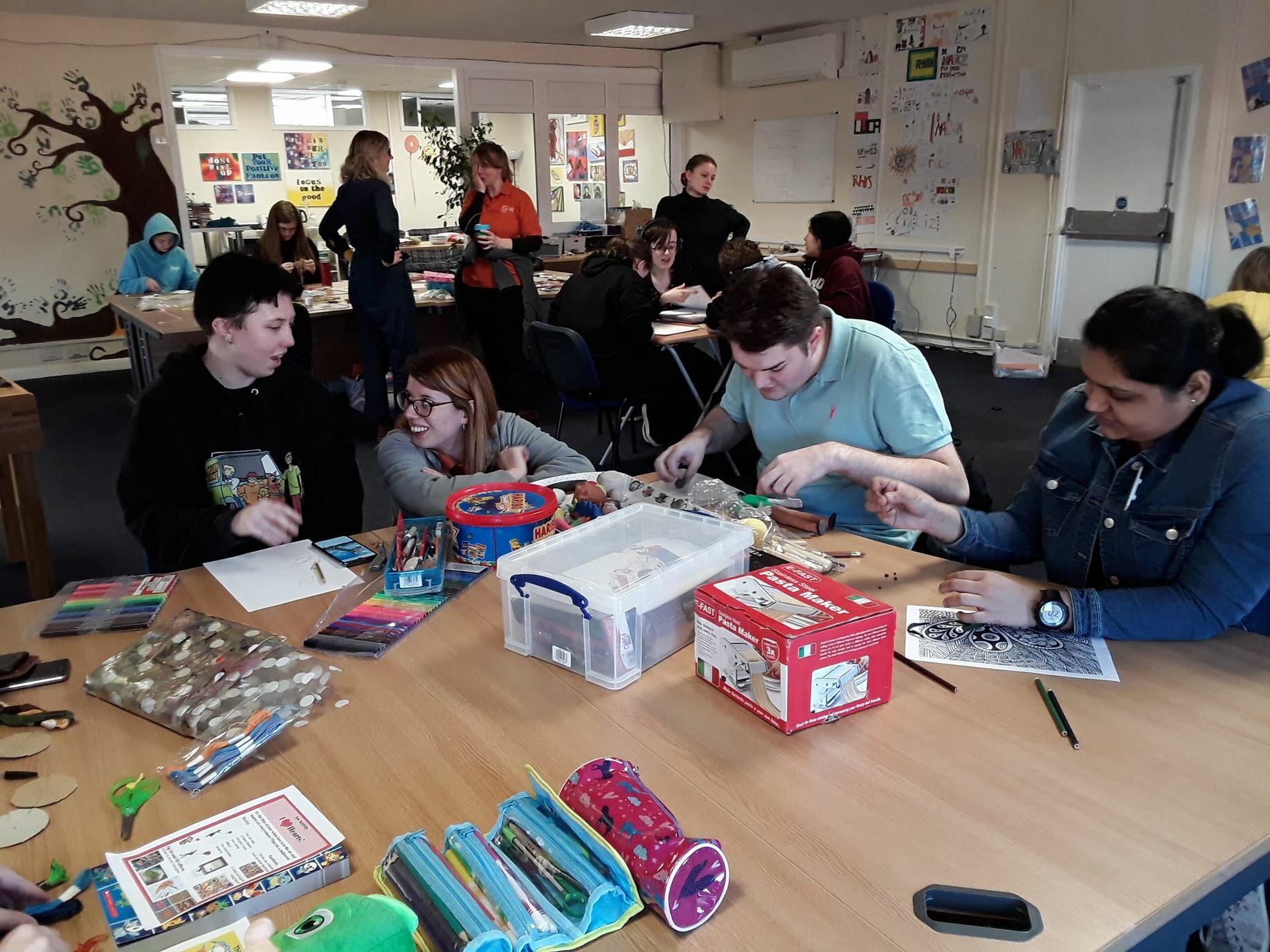 Why It Matters:
"Social interaction is difficult for people with autism. The opportunity to engage in social situations in which they feel comfortable can be important in preventing them from feeling isolated and unable to cope." (Support for Skills and Activities for People with Autism – SCIE)
The Autism Group has 11 Special Interest Groups (SIGs), covering 4 themes. Every Saturday they run a minimum of two SIGs, creating an environment where attendees can develop social skills and friendships. Our SIGs provide safe, supported social opportunities, focused around a shared interest giving them an immediate reason to communicate.
Each session is planned with the attendees in mind to accommodate their interests and skills. This gives each participant an opportunity to shine at something which helps to build their self-esteem. We take the time to recognize the effort that they each take, again to raise confidence and self-esteem.