This live webinar took place at 2pm BST / 9am EST on Wednesday 10th June 2020
Customers want to talk. To feel valued. To have their questions answered. And, when they land on a website, they want instant attention, whether that be with entertainment or with information. Conversational marketing allows organisations to show customers, partners and prospects that they care, and that they provide information as and when it is needed.
Whether it is responding to questions via a chatbot or proactively sending personalised, targeted messaging over email, the conversation must be genuine. It is not just providing answers to unanswered questions, but actively engaging in conversation. By reviewing and adjusting strategies, conversations can be started, and brand loyalty protected.
LEWIS Executive Creative and Digital Director, Simon Billington, LEWIS Head of Innovation, Andy Martinus, Senior Director of Partnership at Drift, Jared Fuller, and LEWIS Client Engagement Director, Celia Clark, will discuss the importance of creating authentic online experiences through conversational marketing.
This one-hour webinar covers:
Why creating chemistry online should be a key area of focus for businesses in 2020
Background on conversational marketing – what it is and why it works
How businesses can use conversational marketing to build better relationships

Watch the webinar
Meet the speakers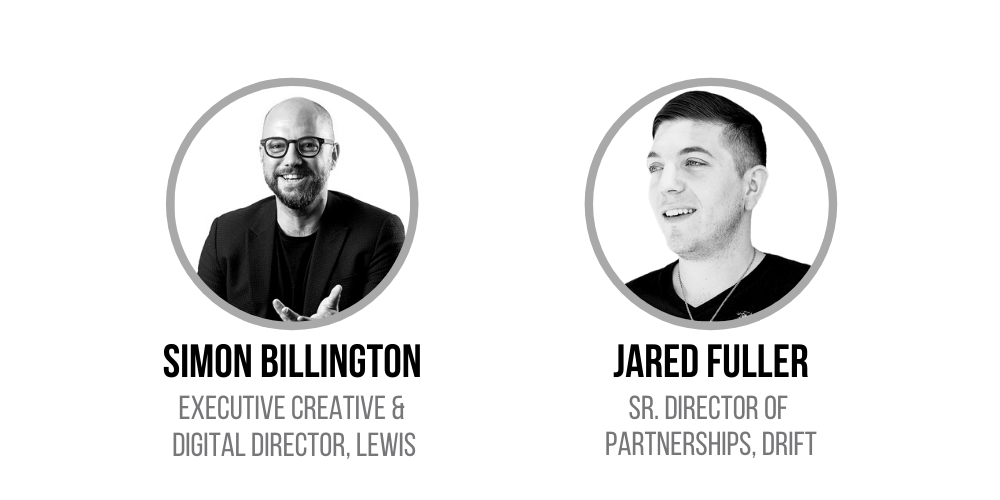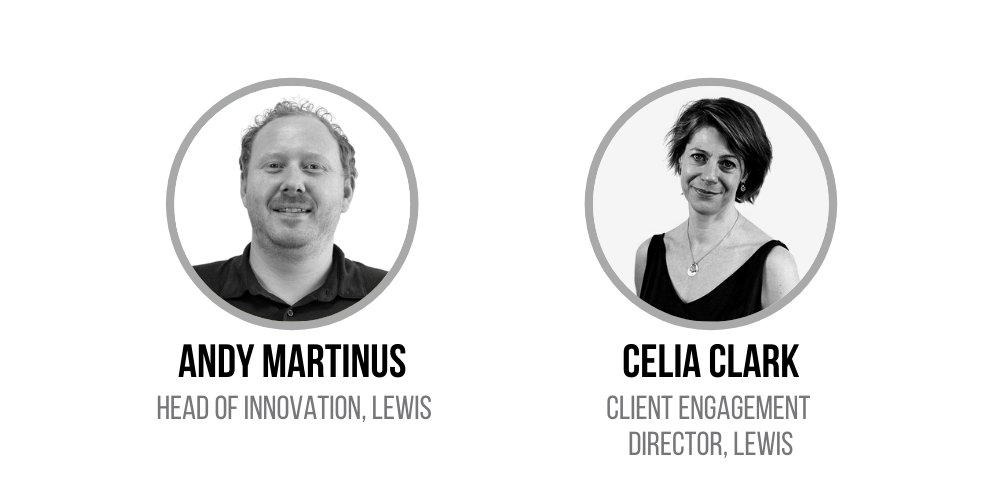 Simon Billington, Executive Creative & Digital Director, LEWIS
As Executive Creative Director, Simon brings together creative, brand, digital and design in the UK and US. With nearly two decades of experience, Simon helps create award-winning brand experiences for both B2B and B2C clients. He fuses strategic, technical, creative and brand knowledge to create unique and compelling experiences.
Based in the London HQ and San Francisco offices, Simon leads the firm's creative approach, from brand ideation and creative storytelling, through to technical architecture of the customer journey. A firm believer that pushing boundaries creates the greatest opportunity, Simon seeks to simplify the complex in an ever-changing marketplace.
Jared Fuller, Sr. Director of Partnerships, Drift
Jared Fuller is the Sr. Director of Partnerships at Drift, one of the world's fastest growing B2B SaaS companies. At Drift, Jared is the creator of the Conversational Marketing Blueprint and Framework, the underlying methodology that powers Drift implementations. Prior to Drift, Jared was the Vice President of Sales at PandaDoc and was named by Entrepreneur as a Top 10 Most Innovative Sales Leader. Jared was also Co-Founder & CEO of JobHive and President of his own marketing agency.
Andy Martinus, Head of Innovation, LEWIS
Andy is a highly experienced digital director, leading social and innovation at LEWIS. He brings his expertise in the digital and social media marketing ecosystem to clients on local and global campaigns. Client experience includes American Express Global Business Travel, England Rugby Hospitality, SAS, and Siemens.
Celia Clark, Client Engagement Director, LEWIS
Celia has worked in PR and communications for more than 20 years, both in-house and agency-side. Her extensive experience spans a broad portfolio of businesses and brands, including Laurent-Perrier, Tilda and John Lobb.
Celia bridges the gap between prospective clients and the team of experts at LEWIS. Her role involves nurturing relationships and developing effective PR, creative and digital campaigns .
Looking for more? Check out our blog and find out how we can help.