This live webinar aired on Wednesday 6th May 2020 at 10am BST
The lives, and behaviours, of consumers have changed drastically in recent weeks, throwing curve balls at even the most seasoned marketer. Now, more than ever, it's crucial that brands understand what the deal is with consumer behaviour in order to remain relevant, stay connected, and weather the storm.
LEWIS UK Creative Director Leila Mountford, NewsWhip CEO Paul Quigley, Presenter and Influencer Mathew Lewis-Carter, and Jungle Creations Head of Client Partnerships Harley Johnson, put consumer behaviour under the microscope and delve into the opportunities and challenges facing marketers.
Filled with advice and insights, this one hour webinar covers:
How people are spending their time online during lock down and what this means for marketers
Consumer sentiment towards advertising right now: what is working and what isn't
Changes in activities and behaviours online that your brand could tap into
The information and content that people are actively searching for
Read more about what we discussed during the webinar here.
Watch the webinar

Meet the speakers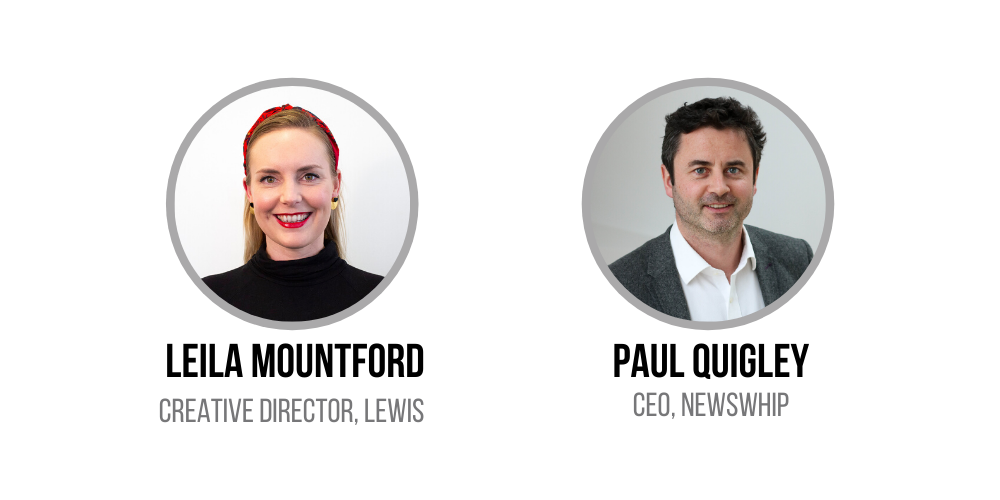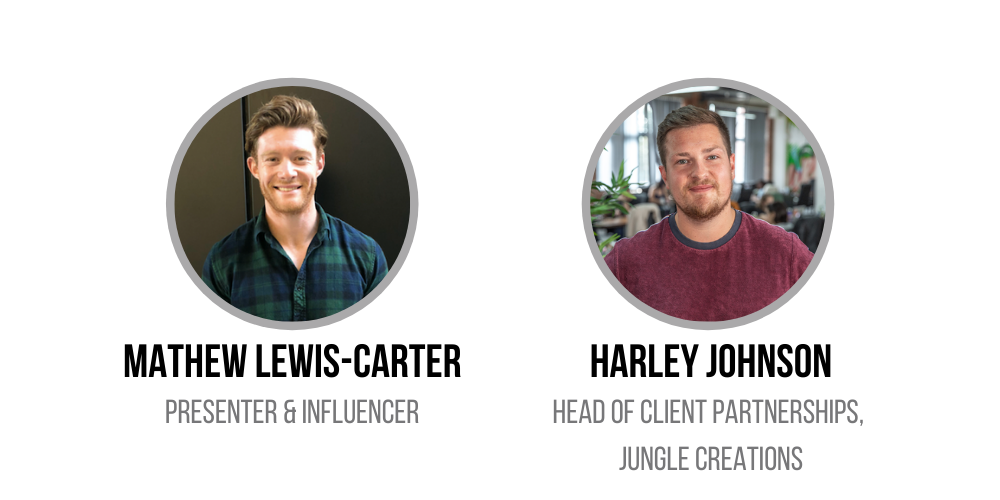 Leila Mountford
Creative Director UK, LEWIS
Leila has almost a decade of agency experience, and has also worked as Global Creative Manager at Amnesty International, leading gender equality and tech and human rights campaigns. Leila is part of the PR Week Creative Mentoring Project and regular contributor to Creative Moment. Her awards include silver winner of the Young PR Cannes Lions competition, best social and digital strategy and low budget campaign of the year.
Paul Quigley
CEO, NewsWhip
NewsWhip is used by communicators around the world to spot breaking news, unpack crises and issues, and better understand which stories engage people. Paul is deeply interested in story virality, political identity, and misinformation.
Before founding NewsWhip, Paul was a litigator in two New York law firms, focused on antitrust and international commercial legal disputes. He holds law degrees from Trinity College Dublin and New York University.
Mathew Lewis-Carter
Presenter & Influencer
Mathew Lewis-Carter is a presenter, having recently worked with Sky, BT Sport and Red Bull. Asking questions beyond just their chosen sport. Looking at what pressures they face and who they really are as opposed to poster pin ups. Currently studying an MSc in psychology and neuroscience of mental health, Mat uses his social media to discuss such topics as well as regularly discussing living with type 1 diabetes.
Harley Johnson
Head of Client Partnerships, Jungle Creations
In August 2019, Harley joined Jungle Creations as Head of Client Partnerships; to lead development of the client partnerships team & direct-to-market offering across our owned media brands (VT, Twisted, Craft Factory, FourNine and LVL Fitness; 120M followers) whilst also filtering brand partners into our creative agency, The Wild.
Before this, he was Client Partnerships Account Director at LADbible Group where he oversaw all Entertainment & Gaming partnerships and brokered the company's award winning collaborations with Smirnoff, which saw the launch of its Free To Be campaign, and with Three Mobile, which saw the launch of the social channel/s "Relaxing Stuff". Harley has previously held positions at D&AD as Partnerships Executive and at Collectively as Corporate Partnerships Manager, (later acquired by Vice).

Looking for more? Check out our blog and find out how we can help.