Without further ado, here are our top seven digital marketing trends to keep an eye on as we enter a new decade:
Interactive Video
Traditionally, video has been a linear affair, where the viewer is a passive observer, unable to interact with the medium other than pausing and rewinding. This was enough to satisfy an early video audience where the technology itself was entertaining enough. Even recently in the last ten years, when online video and streaming have reached satisfactory levels, watching videos on our phones has been enough to satiate our viewing habits. Now, however, audiences are demanding more. It's not just about tailoring the duration (very short for social and longer for live streaming). It's now about personalisation and interaction. In 2020, an increasing focus will be on interactive or non-linear video.
This encompasses several forms of burgeoning media, one of which is interactive story threads. Often referred to as "Choose Your Own Adventure" videos, these videos allow the viewer to make decisions along the way that will affect the story arc and ultimately lead to different endings. Two recent examples of this are Black Mirror's Bandersnatch and Bear Gryll's  You vs Wild, both on Netflix. Shoppable videos, where the user can click on an item that appears in a video and be taken directly to a shopping basket with that item, are set to become huge for retailers. This will allow brand owners to more accurately calculate ROI by seeing what specific items consumers purchase directly from a video.
With the addition of customisable selfies and augmented reality lenses, all of which offer more personalisation for the viewer, we are set to have a year of big video growth and innovation. Keep an eye out for how brands integrate interactive video into their broader content marketing strategy.
– Michael Hay, Head of Creative Services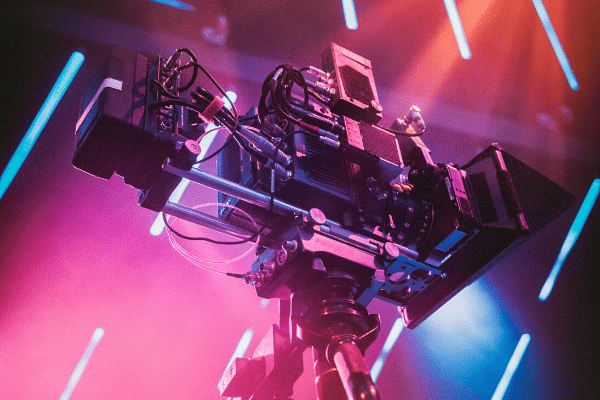 Related: 5 Ways to Make Your Corporate Videos Sizzle
Conversational AI and Chatbots
With artificial intelligence-driven language processing reaching new milestones every year, watch for increasingly complex applications of conversational AI. Early chatbots empowered companies to address customer concerns without human intervention, reducing service wait times for customers with more complex needs. With 80% of businesses wanting chatbots by 2020, we're likely to start seeing a push for bots with more advanced capabilities–including the ability to hold conversations on the phone in a human-like voice and the ability to recognise and assist with more complex queries.
– Sacha Moufarrege, Full Stack Developer
Improved Social Media Monitoring and Social Channel Integration
Social media has become a mainstay of interpersonal connection in today's culture. Traditional communication mediums like email are being used less and less in favour of more personal and interactive platforms, each with its own norms and use cases. As such, it will become increasingly important for businesses to be able to engage with customers on these sites in a manner appropriate to each. While there are already tools for sentiment analysis and response automation on platforms like Facebook and Twitter, in 2020 and beyond we will likely begin to see the emergence of tools that monitor and integrate social channels more effectively to resolve issues and use the resulting solution to pre-emptively improve the experience of a brand's customer base. These monitoring tools will also allow brands to capitalise on real-time marketing.
–  Sacha Moufarrege, Full Stack Developer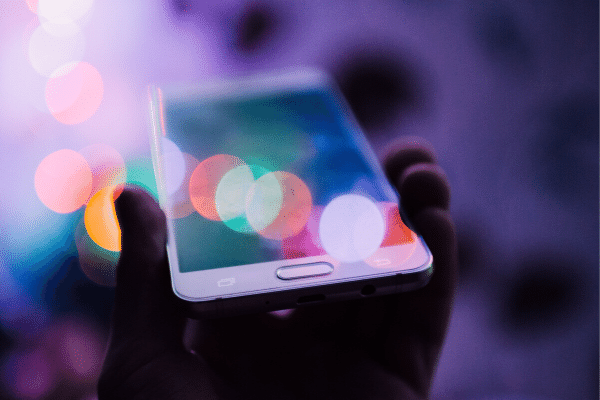 Evolving Voice Technology
With the prediction that 50% of all searches will be by voice by 2020, we can expect to see voice activated-technology carry on its journey to ubiquity into the next year.
Voice technology integration will expand its reach into more and more of your daily appliances, with Alexa teaming up with manufacturers such as Whirlpool and LG. This means you'll be telling your kitchen to put a wash on and get your toast ready before you know it.
A big development of recent is recognition of context from previous searches – making tasks more fluid and conversational. For example, you could say "OK Google, what song is playing" and instead of waking your device again with "OK Google," you could follow with "Add it to my Spotify playlist" and "ta-dah!" your song is in your playlist. Magic!
Another big trend in voice search is live transcription, where both Google and Amazon's voice recognition are becoming incredibly fast and accurate (think of the live captioning on YouTube but applied to phone calls, seminars, etc.)
And finally, last year's footage of Google Duplex making a phone call gave everyone a glimpse of a future without having to make annoying phone appointments. We can expect to see this rolled out internationally in the next year. Although whether it will work properly on launch remains to be seen!
– Alex Humphries, Senior Designer
Visual Search
Google search from an image instead of a keyword-based query has been around for a few years. Search results from image queries include other similar images and websites that feature these images. Right now, there are no specific ad units or search campaign types dedicated to visual search. However, over the last year or so, the major search engines (Google and Microsoft) have heavily focused on building out automated capabilities powered by machine learning. Social platform, Pinterest, is leading the way with visual search, from an organic and paid standpoint, enabling users to search with text and images. Search results include organic related pins and paid pins targeted to searches and interests.
We anticipate that search engines like Google will further develop its visual search technology to expand their capabilities and ad offerings around it. Recently, Google has started making some strides in visual search innovation. In 2018, Google Lens was launched as an app to streamline image searches directly from mobile device cameras. Unlike keyword-based search campaigns, visual-based would lean more heavily on the technology to be able to identify what results are relevant. Dynamic search campaigns already use machine learning to evaluate landing pages and determine what search queries to target, so the next step may likely be to incorporate images.
– Jillianne Ferullo, Digital Marketing Manager, Paid Media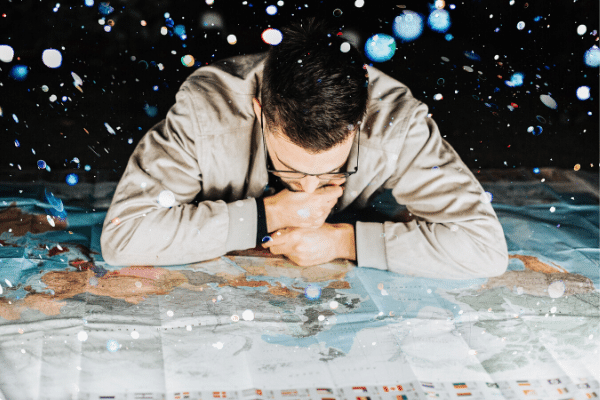 Landing Page Quality
As 5G technology improvements roll out and strong Wi-Fi areas become more common, site loading time and quality will become increasingly important for quality scores. Speed is already a factor in Google's evaluation of quality scores for all devices. With mobile devices accounting for over half of search traffic, landing pages need to be specifically optimised for mobile experiences, which means loading quickly and having clear, easy navigation and being designed for all mobile devices.
To ensure a cohesive omnichannel marketing approach, load time should ideally be 3 seconds or less. If load time is any longer, you risk users bouncing. Poor page speed will lose the user's attention, in addition to potentially missing out on traffic or show in lower positions compared to competing advertisers with faster speeds. This can result in higher CPCs and CPLs, because bids will need to be increased, in order to gain back impression share or increase positions.
– Jillianne Ferullo, Digital Marketing Manager, Paid Media
Related: Three Tips to Improve UX Design
Interactive Forms (that don't look like forms)
They're on to us! Who? Potential leads. They know what we want – their info. Why? So, we can sell to them. And guess what? They're sick of filling out our forms.
But…but…but…we need their info.
So, now what?
Well, what if we could make it fun? Fun? Yes, fun. Or at the very least, not boring.
This is where interactive and intelligent forms come into your marketing strategy.  If done well, the lead won't even know a form is being filled out.
Instead of asking them to type (which, let's be honest, isn't always a great experience on mobile), have them click on pictures or buttons.
Let's use a solar company as an example.
Want to know where they want solar? Give them a picture of a house or an office building to click.

Want to know their revenue? Give them a slider to drag.

Want to know how many employees they have? Give them radio buttons.

Want to know where they're located? Give them an interactive map.
Now take it to the next level and make it intelligent. Once they self-select home or business, the following questions should be tailored to that audience, as you wouldn't care about revenue if the visitor was looking for home solar.
Need their email address? Ok, they will have to type that. But, tell them why you're asking for it, and be a good marketer by giving them something in return like a free download or a discount code.
Forms don't have to be an F word. Let's put the Fun back in Forms, and in return, we'll get more leads.
– Leslie Myrell, VP of Strategic Integrated Accounts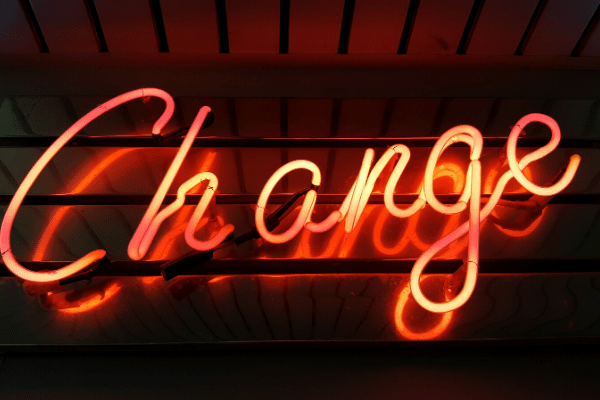 And that concludes our 2020 digital marketing trends predictions. If you haven't already, take the time to evaluate next year's goals and if your marketing strategy is setting your brand up for success. Already have a strategy that needs refining? Review the above insights and decide which marketing megatrend can put your brand on the map. And don't forget to check out our predictions for 2020:
Need help strategising or implemented the latest marketing techniques? Our data-driven marketers are here to help. Contact us.