The truth is, many people have been running some form of marketing automation for years without really realising it. MailChimp, Marketo, Eloqua, Act-On, HubSpot, Click Dimensions and Dot Mailer are some of the many businesses and software that sits in this space to varying degrees.
So, what exactly is marketing automation? By definition, marketing automation is a subset of Customer Relationship Management (CRM) which focusses on the definition, segmentation, scheduling and tracking of marketing campaigns.
What does that mean exactly? By aligning people, processes and technology, marketing automation allows a business to do a lot more with a lot less. By automating a number of processes in your marketing (using marketing automation software) a business can test and learn, optimise and segment their clients based on their interests and actions.
There are three main categories of marketing automation software; marketing intelligence, marketing automation, and advanced workflow automation.
Marketing Intelligence uses pixels and codes added to social media, email, webpages and apps to monitor and track the behaviour of anyone that might be interested in a specific product or service to gain a measure of intent towards a purchase. This form of marketing automation allows a business to accurately respond to a site visitor with relevant content and an approach that can nurture them along the sales funnel.
Marketing Automation focuses on moving leads along the marketing sales funnel from top of funnel awareness through to becoming 'sales-ready' leads. Prospects are giving a score based on their interactions with a business and receive targeted content and specific messaging, to encourage them to move further along the sales funnel. At its core, this category of marketing automation is the marriage of email technology and a highly structured sales process.
Advanced Workflow Automation as the term suggests is the automation of internal marketing processes. This can include budgeting, planning, internal project management, workflow and approvals, and pretty much everything in between that can be completed by software. Typically, advanced workflow automation requires CRM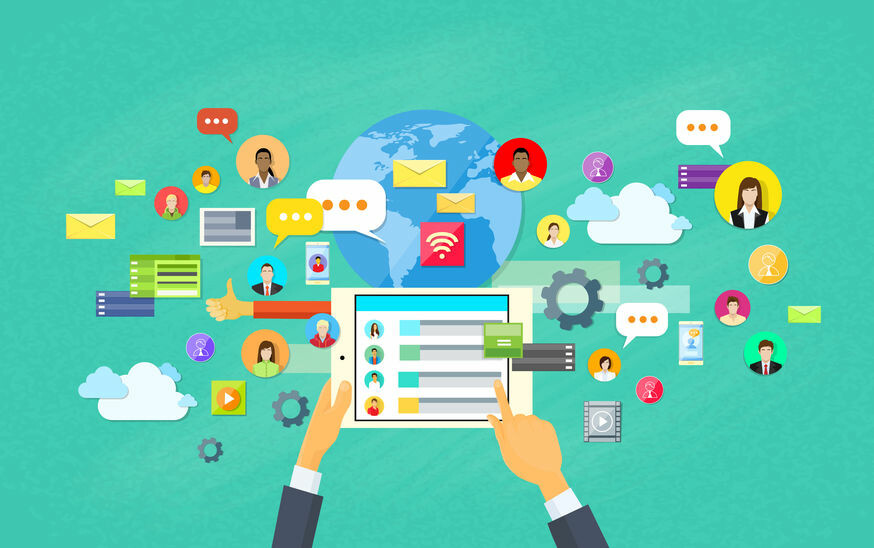 Marketing automation is a business enabler in many instances, helping a company achieve their marketing goals in a number of ways. These ways include:
1. Building an online community for your business
In 2019, the power lays firmly in the hands of consumers; they decide what they want to engage with, when they want to do it and to what degree. Marketing automation allows businesses to track behaviour and interactions across multiple channels to understand who customers are and also what they are looking for
2. Optimising your email marketing efforts
Email marketing can be laborious and time consuming if not managed efficiently. Having an optimised email marketing strategy is of critical importance to the success of many businesses; understanding when to post, how to make it engaging, and what to write about underpins any strategy. Marketing automation can provide the framework and personalisation features to improve your marketing activities
3. Customising the user journey and personalising what is offered
Historically, marketing campaigns and nurture flows have been one dimensional, with focus on large demographic groups (e.g. age, location, education etc) without much personalisation in terms of journey or offer. Marketing automation software allows web visitors actions and activities to be benchmarked and as a result respond to data and action in real time with content that is personalised to each individual web user.
4. Building a nurture flow with prospective customers
Your sales funnel can be as complicated or as simple as you wish. However, even the simplest sales funnel requires three stages; awareness, consideration, and purchase. An overwhelming majority of leads that enter at the top of the sales funnel won't directly convert to a sale. A good marketing automation system provides an ability to measure the ROI on marketing activities and campaigns.
5. Qualifying potential clients and opportunities through lead scoring
Understanding where a prospect sits on the sales funnel goes a long way to qualifying their readiness to buy. Marketing automation provides a platform (and process) to build out a lead scoring system to allow sales and marketing teams to easily identify marketing qualified and sales qualified leads.
6. Test and learn
There is no, one-size-fits-all approach to marketing or lead generation. Automation and marketing automation software allows business to create templates and campaign logic that can then be tested with different targeting, images, copy and even the call to action. These options can be tested along the sales journey, from email opening rates, to landing page analytics and timing. Marketing automation allows for a large amount of testing to find the optimal processes and journey for any business.
7. Advanced measurement and analytics
Marketing automation provides sophisticated tracking analytics that highlight which channels, campaigns, landing pages and activities. Reporting can be as complicated as you need it, from top line business goals and sales targets that activity can be benchmarked against, through to individual marketing campaign landing pages. Automated reports can be generated, and ROI aligned to the most effective programmes at the touch of a button.
There are many other benefits to marketing automation outside of those listed above. Businesses of all sizes can take advantage of the technology with a variety of options, from free versions all the way through to enterprise scale highly sophisticated software.
If you are just starting out with your marketing automation efforts or considering introducing it to your wider sales and marketing activities, we would love to hear your experiences and discuss how we might help.