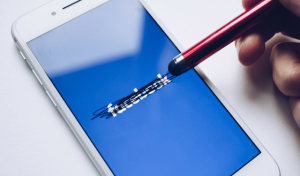 And while it certainly grabbed my attention, it wasn't something I started to take a real interest in until another former Facebook executive – and someone I ironically actively follow on social media – Chamath Palihapitya, spoke about the 'harm' Facebook specifically is doing to society across the globe. Palihapitiya, a revered venture capitalist, business man and former Vice President of User Growth at Facebook, said he feels "tremendous guilt" about the company he helped to make. "I think we have created tools that are ripping apart the social fabric of how society works", he explained to an audience at Standard Graduate School of Business towards the end of last year.
This got me thinking. If two ex-Facebook executives who could both be considered social media subject-matter experts are openly ranting and raving about the damage that social media is doing to the world as we know it, surely they're going to be correct, right? But are they though?
There are two sides to every story. And after having a look around in an attempt to establish a general consensus on the matter, I stumbled across a couple of stories that were completely contradictory to the above.
Geraldine Walsh, a freelance writer and online blogger, claims that social media helped her to deal with mental illness. But she wasn't the only one. Scott Manley Hadley, another blogger also claimed that social media helped him to fight depression. In fact, when recalling the first time he started to open up on social media about his anxiety and depression, he talks about how it helped him to essentially stay connected:
"People who I hadn't seen for years contacted me, old school friends make a point of checking in regularly, former colleagues, friends of friends who I'd met once or twice, distant family members… People who had met me, who didn't hate me, getting in touch, concerned, when I admitted feeling low. If I'd kept my problems to myself, these people wouldn't have done that."
The question is: would this have been possible without social media? Probably not.
Even beyond helping individuals air out their demons, it could potentially be said that social media has played a pivotal role in blasting open the conversation about mental health in the first place. Take UniLad's mental health campaign back in 2016, "UOKM8?". In September of 2016, TheLADBible Group launched a three-month social content campaign aimed at raising awareness of mental health issues among men, a subject that men often consider to be 'taboo'.
As former creative director at The Lad Bible, Ian Moore puts it:
"Around half of all British men between 18-24 follow TheLADbible, and I believe that by opening up our platform so our audience can talk about these issues, we can persuade young men to give themselves permission to talk about the feelings of isolation, anxiety and depression that they currently keep secret."
The campaign reached over 38 million young people and drove approximately 823k engagements – so I think it's fair to say that social media brought society together, not the opposite. Right?
I think it's situational. Let me give you an example. Just from the nature of my job in public relations, I'm constantly surrounded by all things social media. Personally, from a business standpoint, I don't think I've ever felt closer to the brands I work with, or even those that I take an interest in outside of work. Having the ability to interface with them on social media really creates a personal connection with the brand – something that was non-existent before.
With this in mind, I decided to speak to LEWIS' very own Firuza Shukurova, Senior Digital Marketing and Analytics Manager, and get her opinion on the subject:
"Suggesting that social media is ripping apart society would only be true if you examine it through a microscope. According to a survey conducted by eMarketer, there are over 2.46 billion active users on social media networks in 2018, and this number is only expected to rise. In an era where people are constantly on the go – whether that be commuting to work, walking the dog, or having a night out – digital channels have become the most efficient way of connecting with each other and staying up-to-date with what's going on around the world. Moreover, from a business perspective, this huge pool of active social media users makes these channels an essential part of a business' brand identity and the way it's perceived by customers.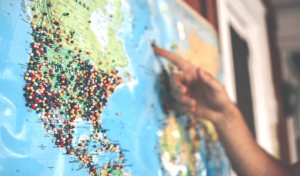 Let's put it this way: as long as we don't allow virtual relationships to replace real ones, there is no harm in using social media for either consumers or businesses."
Quite frankly, I'm still undecided. On the one hand, it's well documented that social media can have a negative effect on a person's emotional wellbeing, and perhaps on how society functions as a whole. But on the other hand, social media allows me to keep in touch with friends that I haven't spoken to in years, or even can't see due to the fact that they may live half-way across the world. When used in the right context, I think social media is brilliant. But let it be known, you won't catch me with my phone out at the next One Direction concert.