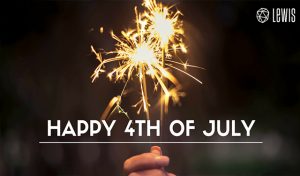 But instead of the barbecues, fireworks and s'mores that you might imagine, our 4th July weekend will feature a ceremony, a formal sit-down dinner and a tiered cake.
It is, of course, a wedding I'm going to – my less handsome but more successful older brother's, as it turns out. But I've been told that this is about the most traditional way of celebrating Independence Day.
Americans, as we know, manage to survive with barely any time off. In fact, our cousins get only ten days' paid annual leave and zero paid national holidays, compared to twenty days' statutory holiday in the UK, and at least five weeks for the French. In fact, the US is the only developed economy that doesn't require employers to provide a single day of paid leave to its employees.
Given the paucity of holidays, many marrying Americans are forced to schedule their nuptials for the 4thJuly weekend, one of the very few times in the year when their friends and family will have the time off to travel and celebrate with them.
While my little jaunt to Lake George will barely eat into my holiday allowance, it'll represent a big chunk of my fellow guests' annual leave entitlement. That's why, this 4th July, I'd like to extend my thanks to our US colleagues, partners and clients for the hard work they do for so little holiday reward. I'm not sure we Brits could do the same – and certainly not without grumbling!
So, Happy 4th July America. You deserve it.