Since the beginning of this year, the User Explorer report in Google Analytics has become more relevant. Although you might not have heard much about it or used it, this is a very interesting addition to Google Analytics. The idea is that you get better individual behavior insight through this report.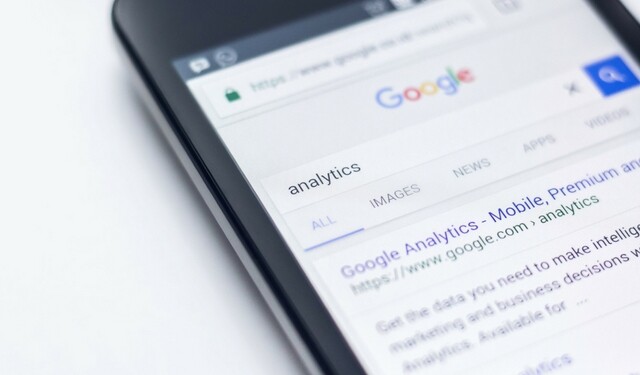 For the most part, Analytics is used to provide insights based on averages, such as the average number of users per day, the average time on site, and the average order value. Of course it is also possible to work with exact numbers, or to zoom in on what a user actually does while visiting your site. Thanks to User Explorer, you can still do those things, but it is even more interesting because you can zoom in on individual users, even if they take multiple visits to your site.
Just analyse yourself. When you purchased your new pair of shoes online, most likely it was not your first time visiting the shop. Google itself works often with the See, Think, Do, Care model and, through research, has become known that a user has multiple touch points. How this works on your website is that you can now better check with the User Explorer report.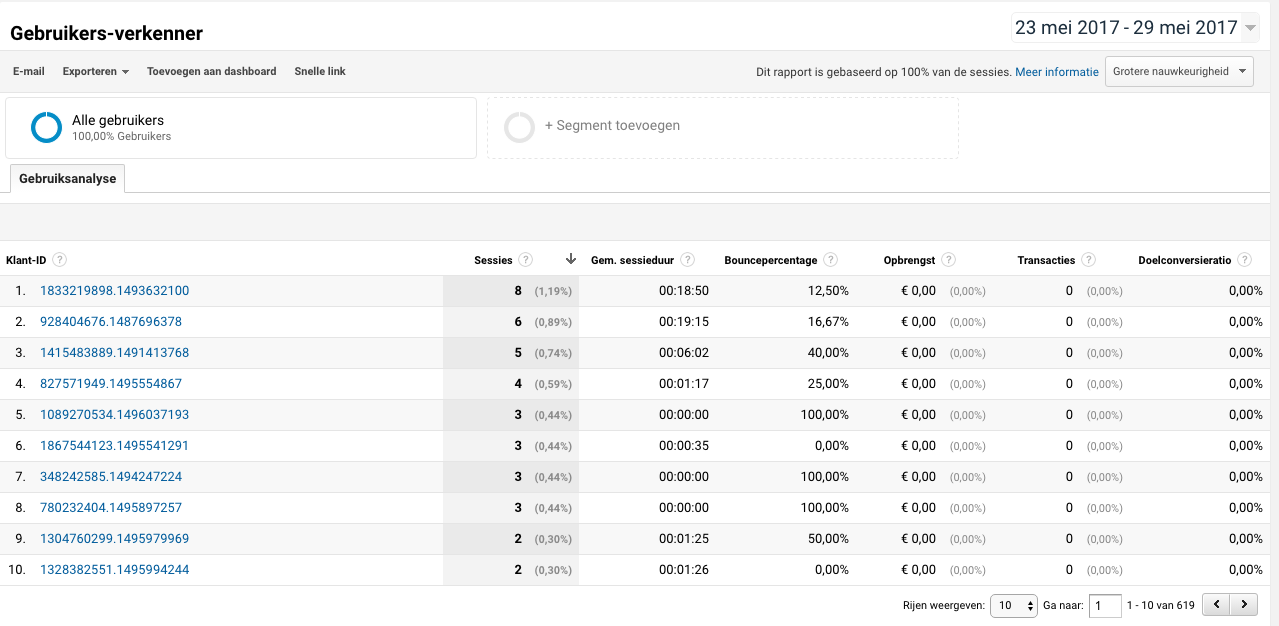 You can find this 'new' report under section Audience> User Explorer.
Once you open the report, you'll see the first of two reports. From now on you will see not only groups of visitors, but real individuals. Logically, you can identify an interested visitor spending time on your site or even the most loyal reader of your blog.
Each visitor is given a unique ID, which is an anonymous ID that is stored in a cookie on the user's device, thanks Client ID (first column). If you want to track users across multiple devices, you can link it to the User ID report, but that is another topic for another post.
Besides Client ID, you have several metrics which you can sort like Sessions, Avg. Session Duration and Revenue (provided you have an e-commerce platform). After sorting your example Sessions, you can see your most relevant user (in the selected time period).
You can zoom in even further and continue to the next report by clicking on one of the client IDs. Thus you enter the User Report.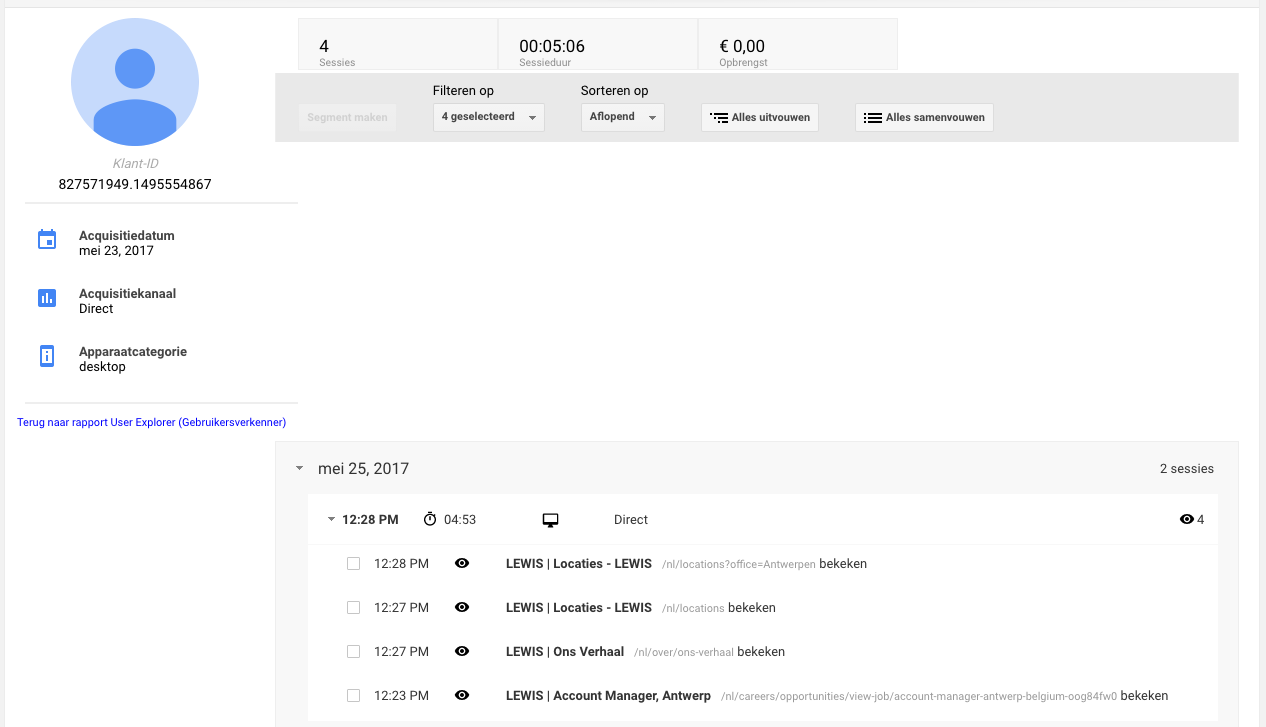 In the User Report, you will see the individual data of the selected user. The report will actually show you a user's profile and specific things such as when the user first came to your site, through which channel and on which device. Topping the reports, you see again the users' data (in the selected time period) as the number of sessions and the (average) duration of those sessions. But in the middle, it gets really interesting because here you can see the history of the user. You see when he/she has been on your site and (in the case of e-commerce) when he/she bought something, or other conversions used after reaching a goal.
The next step is to zoom in even further on the individual session in which the user is converted. From that session, you'll  get further information such as the duration of that session and which device or channel through which they entered. Going one step further, zooming makes it possible to see what products are purchased by the user and what steps he/she has previously taken on your site. This allows you to get a better picture of how users navigate through the site. Analytics is increasingly an integrated, practical solution for different data sources.
As you can see, User Explorer is a very intriguing addition to Google Analytics that lets you further optimise your website and campaigns and to obtain insights at the individual user level, rather than aggregate user behaviour.