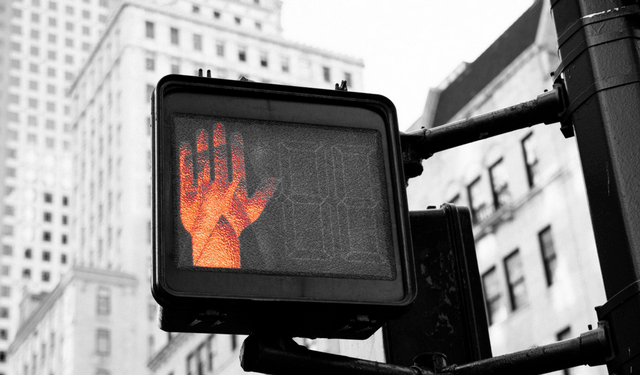 Related: How to Prepare for Google's Page Experience Update
Keyword advertising is essential for forming a strong PPC strategy. Understanding trademark law and compliancy ensures you're maximising your ad return. We work with many brands who have experienced an authorised reseller using their brand name in paid search ad copy. This is often done for the resellers to further promote products on their landing page, create consumer confusion and deter consumers from clicking on the true, official site.
However, if you have an official trademark registration, no one should be able to use your brand name in paid search ads (or otherwise) on Google AdWord, though they can and likely will bid on your brand name as a keyword — an action that is permissible. Both of these rules are still true for your authorised resellers as well. Even though they have permission to sell your product or service, they are not allowed to use your trademarked name on any ad campaign without your expressed permission, as documented by Google's trademark policy.
In order to protect our clients from competitors and resellers using their brand name in a Google ad, we often work with Google to get these illicit ads and content taken down.  To do so, you'll need to follow Google's process on reporting trademark infringement — but it can be a little tricky. Below, our team has simplified the steps to help you better navigate Google Ads' trademark complaint form, policy, and process.
**Before filing a complaint, it's very important that you read all of the information in the trademark policy here.
STEP 1: Filing a Trademark Complaint
File a complaint here or via email 

[email protected]

 about the improper use of your trademark by a specific advertiser through Google Ads to investigate the infringement.
Owners of the trademark rights to the term in question within the country in question can file a trademark complaint. For any other party to file a complaint, the trademark owner needs to send written approval to 

[email protected]

 verifying that the specific entity is "authorised to act on our behalf with respect to Google Ads trademark."
Trademark owners do not need to be Google Ads advertisers to submit a complaint.
STEP 2: Confirmation of Submission
After filing a complaint, you'll receive an auto-response email confirmation. Unless there's an issue with your complaint, you won't receive any more emails from Google until the investigation is finished.
Trademark complaints are reviewed in the order they are received, so they are processed as quickly as possible, but Google is unable to provide trademark owners with a timeline of completion.
STEP 3: Authorising Specific Advertiser Accounts
During or after the complaint submission process, you can also authorise specific Google Ads accounts to use your trademark, including your own Google Ads account or those of any partners or affiliates you may have.
To authorise specific Google Ads accounts to use your trademark, you will need the CID numbers for each individual account you want to authorise.
STEP 4: Confirmation of Action
Once Google has concluded its investigation, the Google Advertising Legal Support team will send a confirmation to the email address listed in the complaint. This email will let you know what action has been taken on the ads in question.
Google's investigation may result in restrictions to the use of a trademark within ad text (ads using restricted trademarks in their ad text may not be allowed to run).
Exceptions:

An ad campaign may use a trademark in ad text, providing the ad is in compliance with Google's policy on resellers and informational sites.
Advertisers can use a trademarked term within ad text if they are authorised.
An ad can use a trademarked term in its text if either of these conditions is true:

The ad text uses the term descriptively in its ordinary meaning rather than in reference to the trademark.
The ad is not in reference to the goods or services corresponding to the trademarked term.
After following the process above, if your brand is still not making progress in filing a trademark violation, reach out to our analytics consulting experts or check out our PPC management services. We'd love to help your brand better navigate the complex world of digital media rules and regulations. Contact us today!