We live in a world where even you and I shamelessly check the like count on our posts to give us a confidence boost; so surely Instagram's latest test, by removing the like count, will be a positive?
We're currently running a test that hides the total number of likes and video views for some people in the following countries:

✅ Australia
✅ Brazil
✅ Canada
✅ Ireland
✅ Italy
✅ Japan
✅ New Zealand pic.twitter.com/2OdzpIUBka

— Instagram (@instagram) July 17, 2019
Instagram has rolled out the trial in several countries, including Australia, Brazil, Canada and Japan. If you have an Instagram account in these countries, then only you will be able to see how many 'likes' your post has received, and your followers will only know who has liked the post.
This test has caused quite a stir, sparking debates around what this means not just for the average user, but for brands and influencers.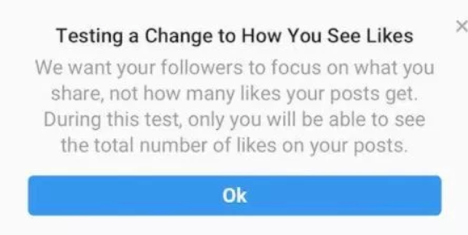 At LEWIS, we have a six-step tried and tested approach to working with influencers, and this is tailored to each client and brief. Step two is around Discovering influencers and part of this includes viewing their Instagram profile and initially assessing the content, taking the below into consideration:
Content genre
Content style
Brands they currently work and previously worked with
Who is in their network?
Calculating engagement by looking at their number of followers along with the average number of likes and comments
If we remove the 'like' element of number five, then we, as the brand's consultants, are only able to assess engagement ourselves by looking at the number of comments.
In the short-term, this makes it harder for us and brands to make an informed decision on whether or not approach this influencer with the view to collaborate. In the long-term however, this forces us to be diligent from the outset.
We know that like-count is a dated metric in reporting, so why should we use it when identifying. Instagram users scroll their feed religiously and absorb content, but for one reason or another, they don't always double tap. For example, there are types of content that users will save to their profile and not physically 'like', such as a work-out video or a charitable cause that they agree with and acknowledge.
As a result of this trial, influencers will need to recognise the importance of providing detailed analytics in their media kits and showcasing to brands their content performance.
This trial is likely to flush out the individuals who, on the surface, have influence and creativity, but when we dive deeper and scrutinise their influence, considering click-throughs and other CTAs, the real influencers will come out on top.
It is also important to remember that this is a trial and not permanent, yet. So, watch this space and let's see what unfolds over the next few weeks.