LEWIS, the global integrated communications agency, has been appointed by TRINT, a pioneer of AI transcription, as the London-based start-up seeks to disrupt new industries with its speech-to-text solution.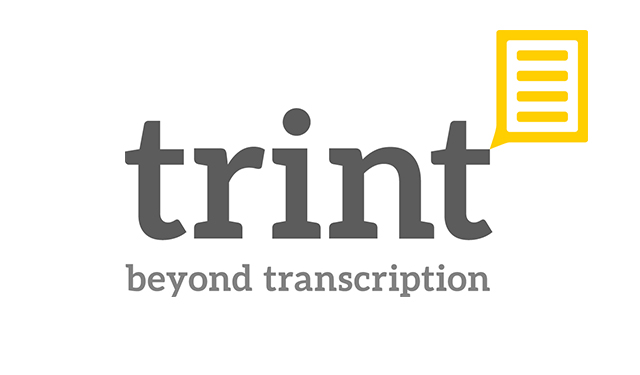 TRINT was founded by Emmy-award winning journalist Jeff Kofman. During a 2013 visit to Mozfest, Kofman was inspired by his chance encounter with developers working with speech-to-text to team up to develop software that could automate the process of transcribing audio while making it fast and simple to remove machine-generated errors.
TRINT's technology solves what CNN has described as its "single biggest technological challenge": enabling users to transcribe tens of thousands of hours of audio in an utterly trustworthy way. Since its foundation, the company has focused on the media industry, enabling organisations to TRanscribe INTerviews – or "Trint" – within seconds, in a fully searchable and reliable fashion.
Having made great inroads into the media industry – including a global Enterprise Agreement with the Associated Press – TRINT is now focused on expanding into other sectors that rely on transcription, such as legal, financial services, and education, necessitating a move to a larger, integrated agency with worldwide reach.
LEWIS won a three-way pitch to promote TRINT as a fast-growth AI technology company with the potential to transform industries across the world.
"Anyone who works with words knows the laborious, time-consuming drudgery of transcribing recorded audio onto the page," said Giles Peddy, SVP EMEA Corporate Development at LEWIS. "TRINT is the first company to put the often-promised benefits of automated transcription into practice in a way that's reliable and really works. Our goal is not only to raise awareness of the company and its capabilities, but to change people's perception of AI-powered speech-to-text. In the future, people won't transcribe audio – they'll simply Trint it."
On the decision to select LEWIS, TRINT VP of Marketing, Donna Opzoomer, said: "LEWIS stood out for its blend of insights, narrative and creative, which stayed in the memory long after the pitch was over. The team offered us more than the usual agency services: they are first and foremost storytellers, which is exactly what we need as we seek to bring the power of Trint to new audiences and industries. We look forward to working with LEWIS and benefiting from its integrated approach that blends digital, creative, research, social and strategy into compelling and wide-reaching campaigns."