With colleagues from all four corners of the world, and an international client portfolio to match, we operate as the London hub of a global agency – no 'Brexit means Brexit' for us, thank you very much. We teach each other French and Farsi over our morning coffees, with varying success. We chat in our boardroom about client campaigns spanning the globe, from Sydney to Singapore to San Diego. We learn about SEO work in Paris, automotive clients in Munich, consumer wins in New York, marketing masterclasses in Melbourne – and we put it all into practice looking out over the London Eye.
We might be a London PR agency, but we're not just a London PR agency.
We also play hard like a London agency – and we don't like keeping that quiet! From our weekly drinks trolley, where the theme is a mystery to all but our nifty office coordinator, to our monthly drinks and renowned annual Retox party (which does what it says on the tin), we work hard and play hard like any London agency worth its salt. What better place to celebrate our amazing client work or this month's LEWIS Legend than in London town?
Working in a global PR hub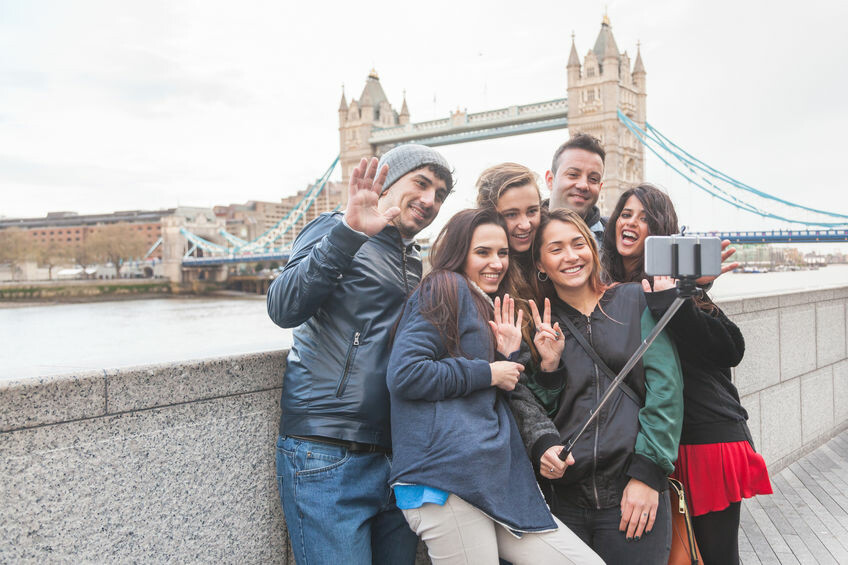 Working in a London PR agency at LEWIS is much more than simply working in London or working in PR, explains Beverley Noble, account executive:
"When I chose to join LEWIS, I did so knowing that I wanted to start my career in a London marketing agency. I had previously spent several months in Paris, working in digital marketing, so knew I wanted to be in a metropolitan centre at the heart of the action! With so many publications headquartered here, it's a great way to get involved with the wider marketing and journalistic communities right from the start of your career. Attending events by industry bodies and publications in London has been a real bonus in helping me to expand my knowledge of the sector, especially as they are usually just a few tube stops away.
"Working in a London agency that acts as a global hub has also been an eye-opener. The opportunity to work with so many international colleagues, who visit us on secondment or for special client projects, has definitely been one of my highlights so far! What's the draw? We have a wide variety of marketing skills and disciplines all in one office. Working closely with colleagues who work in areas like digital marketing and social media has allowed me to build a wider skill set. It also means I see the wider context of my own work as part of the PR team, and how it fits into integrated campaigns."
Relocating to a London PR agency
When it comes to being an international London agency, no one knows better than our LEWIS colleagues who have relocated from elsewhere in the network to the Big Smoke, like Gayathri Kumarasamy, senior account executive:
"Having recently moved from LEWIS' regional headquarters in Singapore to our global headquarters in London, the London PR agency life is still pretty new to me. Yet at the same time, it also feels incredibly familiar. Maybe it's the borderless nature of the PR industry or the fact that technological advancements these days have made communicating globally easier than it's ever been, but adjusting to the LEWIS London agency life has been effortless.
"Don't get me wrong, Singapore and London both come with their own differences, cultural intricacies and even language barriers at times. Thanks to the nature of what we do, however, you will find that it is next to impossible to go through a day without communicating with someone from another part of the world.
"International opportunities are a key aspect of life at LEWIS. In my time here, I have been lucky enough to try my hand working at different offices – from Turkey to Shanghai, I've had the pleasure to interact and share ideas with colleagues around the world. I've also had the amazing opportunity to work with clients based all over the world – a project I worked on with the city of Takasaki (a small city in Japan's eastern Kantō region) comes to mind! I even got to hang out with the Mayor of Takasaki over coffee and croissants!
"Reasons like this are why I strongly believe that despite being a London PR agency, LEWIS is a global agency at its very core – and it does help that LEWIS has 31 offices around the world. Got to run now, I've just had a flash of inspiration to plan my next visit to a LEWIS office…"
Agency life: north versus south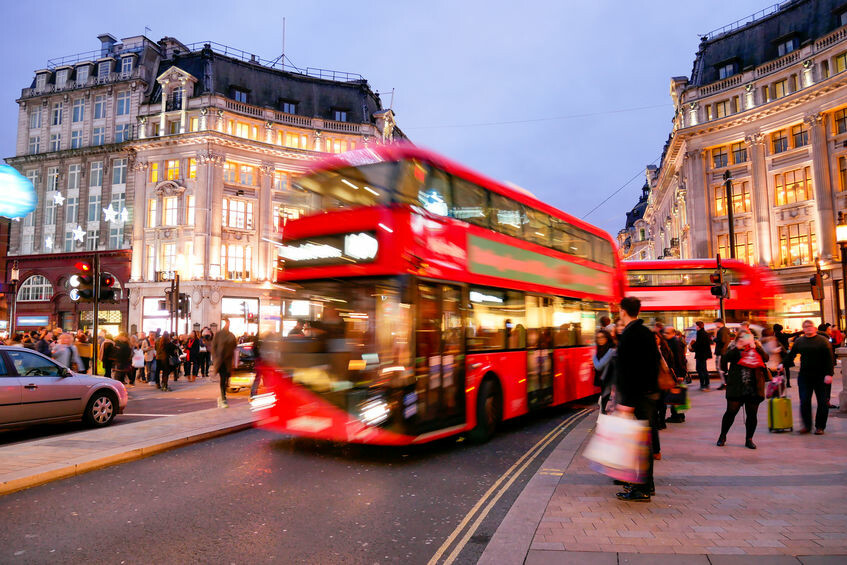 There are even major differences in the communications industry just within the UK, particularly when it comes to media relations, says Celina McElevey, senior account executive:
"Having worked in both Manchester and London PR agencies, the worlds could not be further apart. Although both are seen as high flyers when it comes to attracting businesses, media relations and media content are worlds apart.
"Different however, is not a necessarily a negative. Where you want to build your PR career all comes down to what you prefer – for me I needed the hustle and bustle that only the big smoke can offer!
"Media relations is one of the biggest areas that differs between the two cities. In the north, the focus is primarily on regional papers and local events – any encounters with nationals is very rare. I found it bizarre that when asking why we did not reach out to the big dogs in the media world, the responses were always: "I'd leave that to London." So, I did just that. I packed my bags and joined a global PR agency in London to get myself a piece of the fast-paced action.
"Working in the capital where the news focuses on global issues, we are constantly on the phones to the likes of The Telegraph, Daily Mail and Financial Times pitching in our clients, whether that be leadership pieces, research, or rapid responses. In London, journalists will receive an overwhelming influx of comments from various PR agencies all fighting for their client to get that one attributed quote. This means we need to be hot on the phones, hot on our media contacts and know exactly what, when and why they are writing – it's a real rush!
"Although the news is always constantly changing, London is more hot on this than most other cities – and with competition among PR agencies not quite as fierce in Manchester, content is more easily picked up or saved for use at a later date. This is great news for northern PR professionals as hours spent drafting a top piece of content are rarely ever put to waste!"
Stephanie Crisp, senior account executive, agrees:
"Just several years ago we were used to hearing London described as the brain drain of the North, with a huge number of people looking to get into the digital and technology industries relocating to London – but it is no longer the only place that this is possible. It wasn't that long ago that Manchester announced Tech North, a space for digital and tech start-ups to thrive. I know that there are opportunities in both cities, having worked in both the Northern Powerhouse and the big smoke. So what are the main differences between working in London and the North?
"Whilst the agency culture, the day-to-day tasks and the hours of work remain fairly comparable, one of the biggest differences I have noticed is the type of content produced. Working in London, much of our content for our clients is focused on global issues, be it Brexit, tech trends, or global statistics. We're always looking at what these topics mean for our clients, many of whom have a global presence. This allows us to resonate our content across a range of markets, localising press releases in different countries and adapting content using our rule of five placements for a range of media. Yet, in Manchester, many of our clients were local and focused on topics of regional relevance. This meant that our content had to reflect this and would more often than not relate to key issues including the Northern Powerhouse, mayoral elections and the expansion of HS2 into the North.
"As a result, the media would then task us with sourcing quotes from local spokespeople, requesting the opportunity to get out in the field and interview those these regional issues were affecting. Seeing journalists wanting to get out and about is far less common in London, given the different structure of publications' media teams."
All in all, working at LEWIS London isn't your classic London PR agency experience. We're integrated. We're global. And we're lots of fun!